WELLESLEY, Mass., May 25, 2016 /PRNewswire-USNewswire/ — Babson has selected 27 new entrepreneur teams to join the 2016 Summer Venture Program at its Wellesley, Massachusetts and San Francisco, California campuses–a signature initiative of the institution's Arthur M. Blank Center for Entrepreneurship.
The ten-week intensive experience is designed to accelerate the development of the most promising entrepreneurs from Babson College, Olin College of Engineering, and Wellesley College.
May 5, 2015
Be sure to catch Jennifer Blumenthal, our Director of Sales and Marketing, during her regular appearances as "The Ringside Girl" on Horse in the Morning!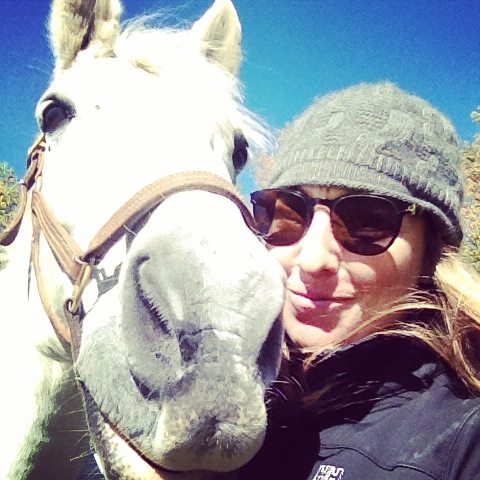 April 24, 2015
BarnManager.com will be part of the action as Lexington, KY, becomes a hub for interdisciplinary equestrian sport this week. As the world's top Three-Day Eventing and Reining riders converge for the Kentucky Reining Cup and Rolex Kentucky Three-Day Event, BarnManager.com will offer a warm welcome.
Located at Booth 1 in The Alltech Arena, BarnManager.com will be onsite during the Kentucky Reining Cup, beginning at 3pm on Friday and 1pm on Saturday. The space will feature several exciting perks for exhibitors and spectators alike, including free phone-charging stations, and hands-on demos of the BarnManager.com software. They will also feature an #Instaprint booth for fans to record their time at the Kentucky Reining Cup.   Read More
October 22, 2014
As the world's top hunter/jumper riders converge on Washington D.C. this week, BarnManager.com has made it their mission to offer a warm welcome. Congruent with the goals of their streamlined barn management software, BarnManager.com's vendor presence will boast several features designed to relieve some show-day stress and allow riders, trainers, grooms, owners, and spectators alike get the most from their Washington International Horse Show (WIHS) experience.
In addition to the festivities at their vendor space, BarnManager.com will host an autograph signing with grand prix riders Kent Farrington and Meagan Nusz, who are competing at WIHS. The autograph signing will take place on Thursday, October 23, from 6 to 6:30 pm. Don't miss this special opportunity to meet these top riders!     Read More
August 27, 2014
BarnManager.com has released its latest set of new and improved features, with the most exciting development being the capability to generate print and mail entries directly from users' BarnManager.com account. In addition to the show entry feature, BarnManager.com will now enable users to store video content as well sync invoices created on BarnManager.com with a QuickBooks™ account.
BarnManager.com is an easy-to-use barn management software that provides users with the ability to provide their horses with the highest standard of care. With a BarnManager.com account, users create detailed horse profiles to track medical records, training programs, manage their calendar, and more. Information is stored safely and securely in the Cloud, making a permanent record of a barn's information that cannot be stolen, misplaced, or lost.    Read More

November 4, 2013
BarnManager.com wrapped up a highly successful week at the Washington International Horse Show and is looking forward to continuing the momentum through the winter show season.
During the Washington International Horse Show (WIHS), BarnManager.com and partner Cavalor Premium Feeds and Supplements hosted the show's exhibitors at their lounge on the concourse. In addition to providing a prime location for riders to kick back and relax, the lounge was fully stocked with a Candy Bar and free BarnManager.com hats, t-shirts, pens, hand sanitizer, and saddle pads.   Read More
October 7, 2013
BarnManager.com is thrilled to announce the launch of their partnership with Cavalor feed and supplement products as well as introduce several new features to streamline and enhance their users' experience, including a mass upload feature and an improved dashboard.
BarnManager.com streamlines barn organization and allows managers to best utilize their most valuable commodity—their time. Using BarnManager.com allows managers to have all of their barn's important information at their fingertips with easy to use web-based software.     Read More