The BarnManager Q&A With:
Caroline McLeese, rider and assistant trainer at Double H Farm, located in Ridgefield, CT and Wellington, FL
What are three things that are always in your ring bag?
Caroline: An assortment of spurs, a towel, and mints.
What is the most helpful habit that you practice at the barn?
Caroline: I like to do a lap around the barn at the end of the day once everyone leaves just to be sure the horses are settled in, all the small details are taken care of, and everything is ready for the following day.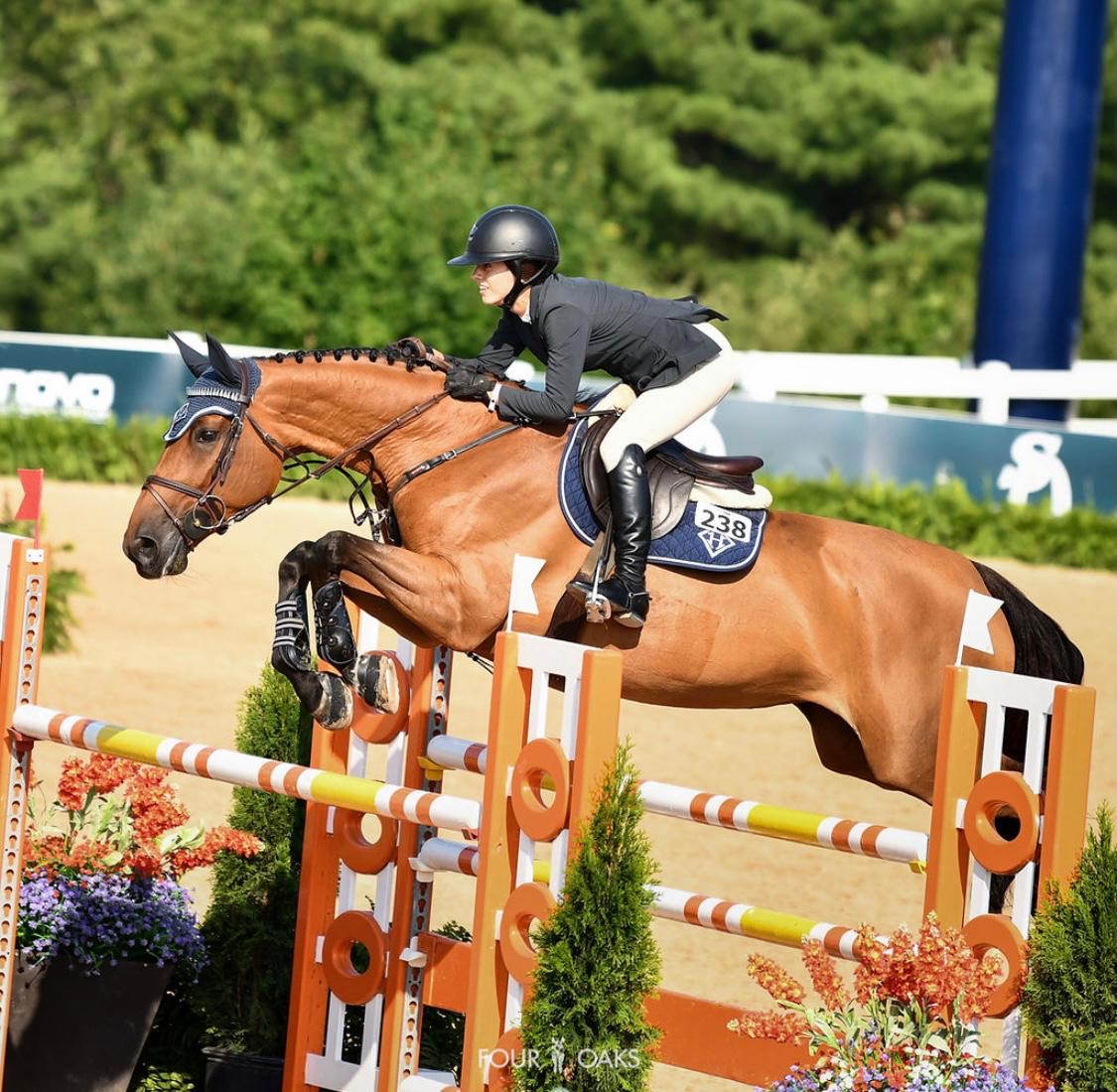 How do you foster a great team environment in your business?
Caroline: At Double H, everyone – grooms, managers, and myself – takes a team approach to caring for the horses. Even though my main role is to help ride and train, I still help clean stalls, turn out, and take horses to the ring for other riders. I really enjoy helping in the barn whenever I have time, and I find it helps me form better relationships with the horses and my coworkers.
What's your best tip or hack for grooming and horse care? Where did you learn it?
Caroline: My favorite hack for clipping is to wash the horse's legs thoroughly and then clip them while they are still wet. The clipper blades don't heat up this way and it keeps the horses much more comfortable! This is especially helpful for horses that move around while you're trying to clip their legs. I learned this trick from Margo Thomas, Laura Kraut's groom.
What is your favorite equestrian competition and why?
Caroline: Spruce Meadows! It's an incredible venue and truly amazing to watch such a high concentration of five-star horses and riders for weeks at a time. I've missed going the past few years, and I'm really looking forward to returning next summer.
If you were a horse, what would you be and why?
Caroline: I think I would be a 1.45m speed horse who is quiet when not showing. I really like to go fast but it's not something most people would guess about me!
Photo by Four Oaks Creative
Have questions about utilizing BarnManager or want to give it a try for yourself? Request a live demo here!