The holiday season can be an expensive time of year, especially when shopping for equestrians. Instead of buying lots of pricey, store-bought items, consider making personalized gifts for your horsey friends. Read on for some DIY equestrian holiday gift ideas from BarnManager.
Homemade Horse Treats
If baking is your specialty, then gifting your friends, trainers, managers, or grooms with homemade horse treats is a wonderful option. For an extra-special touch, put the horse treats in a decorative box or mason jar and add a bow. This is a great gift to pair with a card and maybe a few chocolate treats for your human friends to enjoy.
Ornament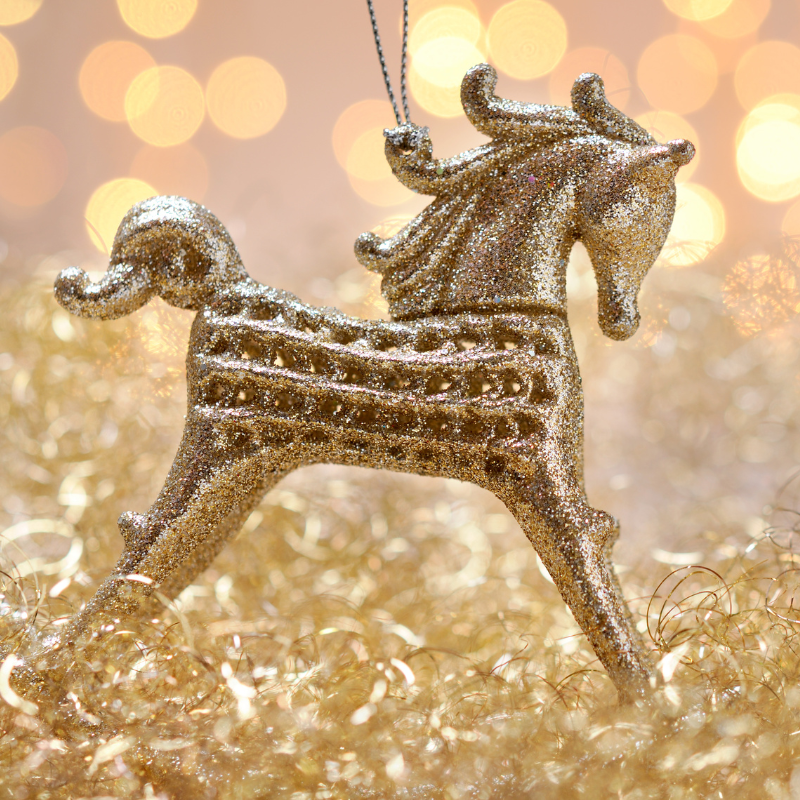 Deciding to make horse-themed ornaments gives you the flexibility to try lots of creative approaches. One option is to cut a horse figure or head out of felt and decorate it. If you are good at sewing, you could add stuffing between two pieces of horse-shaped felt to create a stitched ornament. Constructing a horse figure out of corks and decorating it with materials such as yarn and craft pipe cleaners is also another way to make this present. If you would like to make it more personal, buy a tiny picture frame, insert your friend's favorite photo of their horse, and glue it on a string to make it an ornament.
Horseshoe Wall Hanger
Try out your woodworking skills by making a homemade horseshoe wall hanger. Start by collecting a few old horseshoes and nail them to painted wooden boards. This gift can be as simple or creative as you choose depending on how crafty you feel and how decorative you want it to be.
Wooden Grooming Box
This DIY present is also best for those who enjoy woodworking. If you have some time and enjoy making things, this is a great gift for your favorite groom. If you are not skilled enough to make your own, consider buying a premade one and painting or decorating it for a personal touch.
Decorative Picture Frame
If you are not the best at arts and crafts, consider buying a plain picture frame to decorate. You could paint the frame and even add your friend's horse's name at the top or bottom. Paint little horseshoes or ribbons on the frame, or glue on a few tiny equestrian-themed items from the craft store. If you purchase a larger frame to hang on a wall, consider adding a string to the bottom where ribbons can be hung.
Photography Session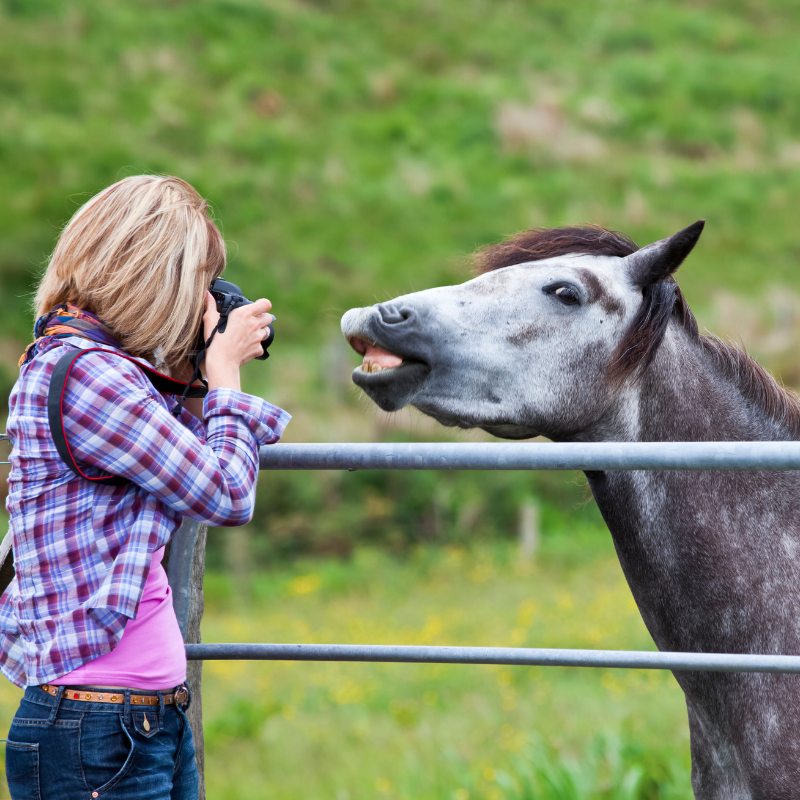 If photography is your art of choice, a personal photography session can be a very special gift for your friends, trainers, managers, or grooms. After the session, choose a few special photos to print out and frame for them. If you photograph several people at the barn, you could even make a scrapbook for everyone.
Instead of buying run-of-the-mill presents this year, go the extra mile and gift your friends, trainers, managers, and grooms with homemade and personalized goodies.
Have questions about utilizing BarnManager or want to give it a try for yourself? Request a live demo here!