Now that this year's horse show season is kicking into high gear, it means lots of traveling to different competitions. Barns are often at a show for two weeks, home for a week, and then off to another new venue. This constant movement can make packing and unpacking a challenging task. Keep reading for a few tips from BarnManager on how to successfully plan for your travels from competition to competition this year.
Organize Horse Show Trunks
One way to simplify the packing process is to organize a few trunks that will only have horse show equipment. For example, create a trunk that is only for horse show scrims, coolers, and rain sheets. Put together a separate trunk for items such as show pads and towels. In a third trunk, you could keep extension cords, stall guards, zip ties, extra snaps, and other small items needed for the setting-up process. Once you have these trunks organized, make sure to add labels. You can label the outside of the trunk with the specific items that are packed inside. If the trunk has a cover put a label on the inside. When you get home from a show and do laundry, put the saddle pads or towels back in the trunk. This will save time once you start packing because the saddle pads, towels, coolers, and set-up equipment will already be ready to go.
Have Separate Horse Show Equipment
If possible, it is useful to designate separate horse show equipment that does not get used at home. These items could include bell boots, polos, schooling pads, lunge lines, and wall boxes with brushes. Once you arrive home from a show and clean these items, you can immediately repack them. This is also helpful if you leave a lot of horses at home because they will have their own supply of polos, bell boots, and grooming supplies.
If having separate equipment is not an option, try to clean items like boots, bell boots, and brushes as well as you can before heading home from the horse show. If you have less dirty equipment that needs to be cleaned, there is less unpacking and repacking once it is clean. This will help save time in the unpacking, cleaning, and packing process.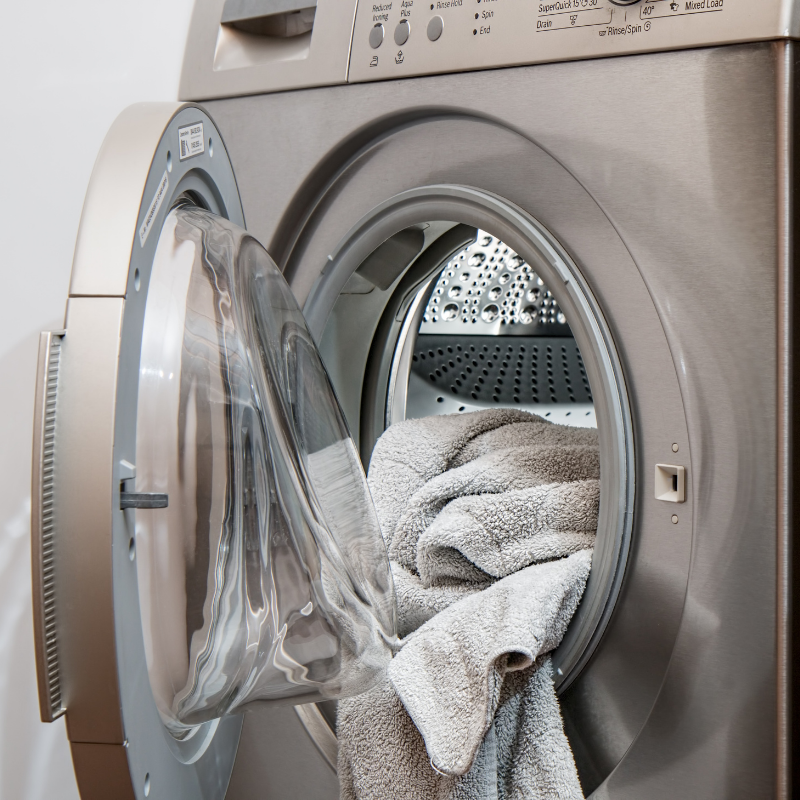 Unpack and Clean Immediately
When you come home from a horse show, especially if you know you will be heading out to another one soon, be sure to unpack and clean everything within a day or two. This might be a big task depending on how many horses were away and how much equipment you brought, so do not delay. Start by making a list of items to clean and repack. This way you can keep track of what needs to be done. For example, buckets should be cleaned, laundry should be done, fans should be stored, and tack should be unpacked.
Make Lists
Although it may seem like packing should become easier when you are constantly traveling from show to show, it can also be easy to forget items because there is so much on your mind. For this reason, lists are a must. A general packing list should be reviewed and checked off every time you start the packing process. Check out BarnManager's horse show packing list here. It is also helpful to make separate lists for each horse or client. Some require a few specific items that may not need to get packed every time you head to a show. Also, while you are at the show keep a running list of any broken or needed equipment. When you get home you then know what you have to replace or purchase.
(Did you know? BarnManager has a list feature so you can easily create checklists and share them with your team!)
Refill Consumables
A small but important task when you get home from a competition is to remember to refill supplies like fly spray, tail detangler, and shampoo bottles. Creating a list of horse show supplies that are running low is an easy way to keep track of these items. If any of the containers are broken this is also a good time to replace them. You do not want to get to your next horse show and realize you are all out of important tools like fly spray or tail detangler.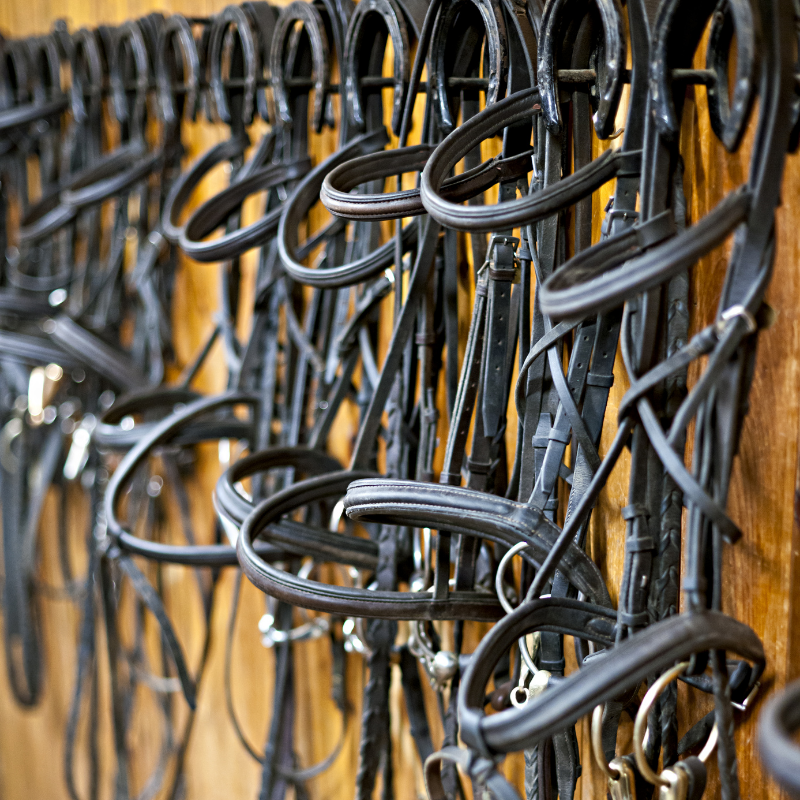 Assign People to Certain Equipment
When packing and unpacking consider assigning people to certain jobs. For example, have one or two people in charge of tack while someone else oversees grain. It is overwhelming for one person to pack everything for a big show or a large number of horses. Having too many people packing the same items can also be an issue, so make a plan.
Do Your Research
Before you go to a horse show, do a little research on what the stalls and setup will be like. You might pack different equipment for tent stalls versus permanent stalls. Hanging drapes in tent stalls is usually fairly simple, but you may not be able to hang them in permanent stalls. Also, if the aisle is matted you will want to bring extra brooms instead of rakes for a dirt aisle. At some horse show venues, the manure removal is in garbage bins. This means you would only need a wheelbarrow for hay or moving equipment. By doing a little additional research you can prevent bringing unnecessary supplies.
While it may seem like a lot of work to constantly travel to different horse shows, visiting new venues with your horses and barn team is always an enjoyable experience, especially when you take the time to stay organized.
Have questions about utilizing BarnManager or want to give it a try for yourself? Request a live demo here!