While some lucky riders get to escape to warmer climates during the winter, others remain up north to horse show in indoor rings and freezing temperatures. Read some of BarnManager's tips to successfully compete in the cold weather.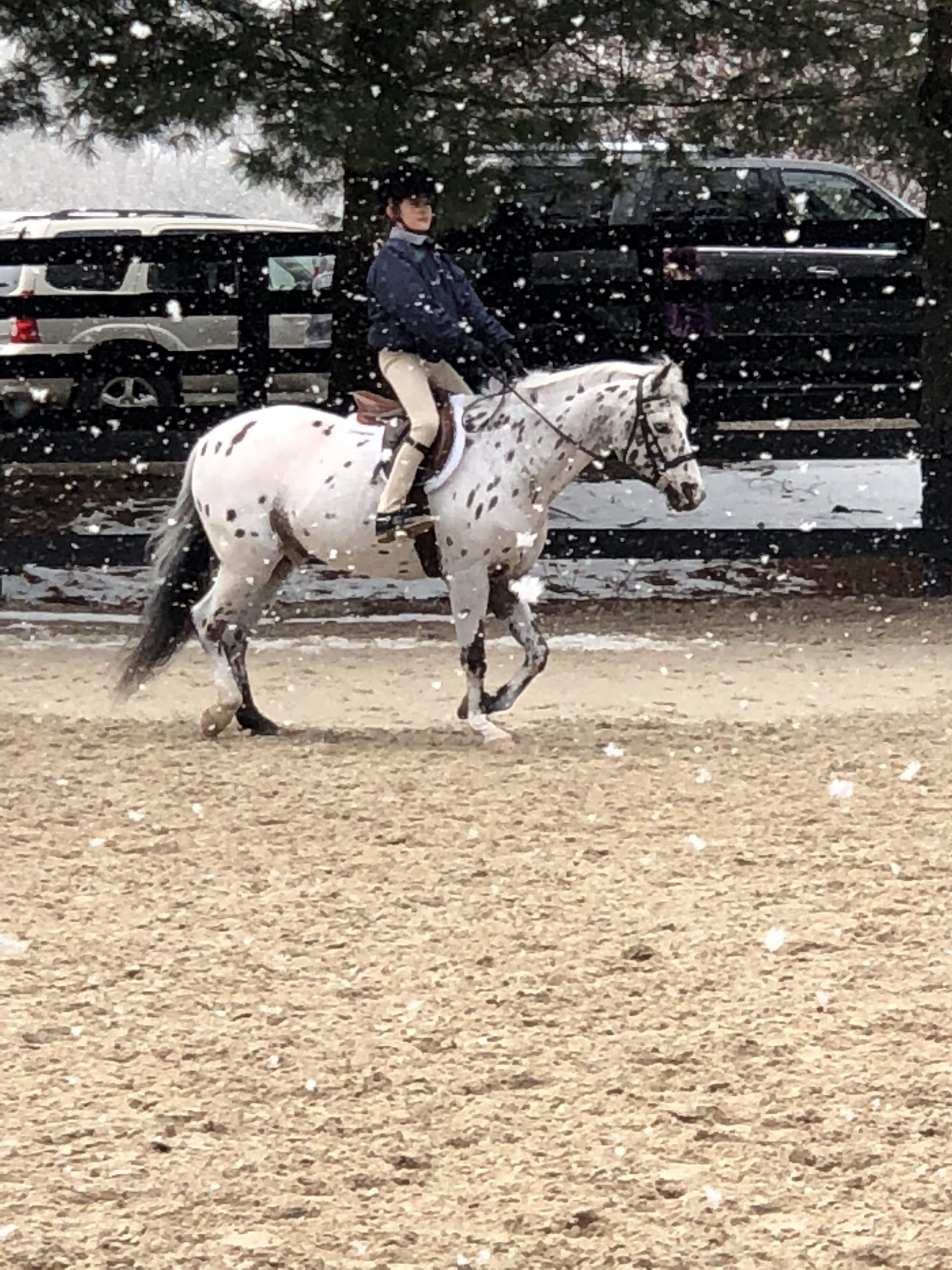 1. Pack Extra Layers for Your Horse
Extra layers are extremely important when it comes to horse showing in cold temperatures. One cooler and one anti-sweat may not be enough, especially if your horse gets warm or sweaty while working. If one of the coolers gets wet or your horse needs an extra layer, it is always good to have a backup. Additional layers will guarantee that your horse will not catch a chill while waiting at the ring or after showing. If your horse is not using one of the coolers, they are also perfect to wrap around yourself to stay warm.
2. Pack Extra Layers for Yourself
Dressing in several layers is key to keeping warm during a long day at the show. Instead of just one thick jacket, try to wear multiple shirts and sweaters under your jacket to fight the cold. Since most show shirts are made for the summer, wear an additional shirt underneath. This will give you an extra layer of clothing when you are in the show ring wearing only your show coat on top. While horse showing in the cold weather, you may go from hot to cold multiple times during the day. If you get warm while riding, it is easy to take off a top layer and then put it back on when you are finished to avoid a chill. Bring extra clothing to change into in case some layers get sweaty from your work in the ring.
3. Stock Up on Spot Remover
Keeping your horse clean before a horse show is always a tricky task and when it is extremely cold a bath is not always an option. Spot remover can come in handy at these times, especially if you have a grey horse. Spray a little spot remover on any dirty area of your horse and use a wet towel to rub it off. Using warm water will help get rid of the dirt and make it a more pleasant experience for your horse. This process may require a little elbow grease, but it is an easier option than a full bath in the cold.
Another trick to keep your horse clean if they have white socks is to wrap their legs the night before. This will help those areas stay clean overnight, even if they lay down. To add a little brightness to white socks, apply baby powder before heading to the show ring.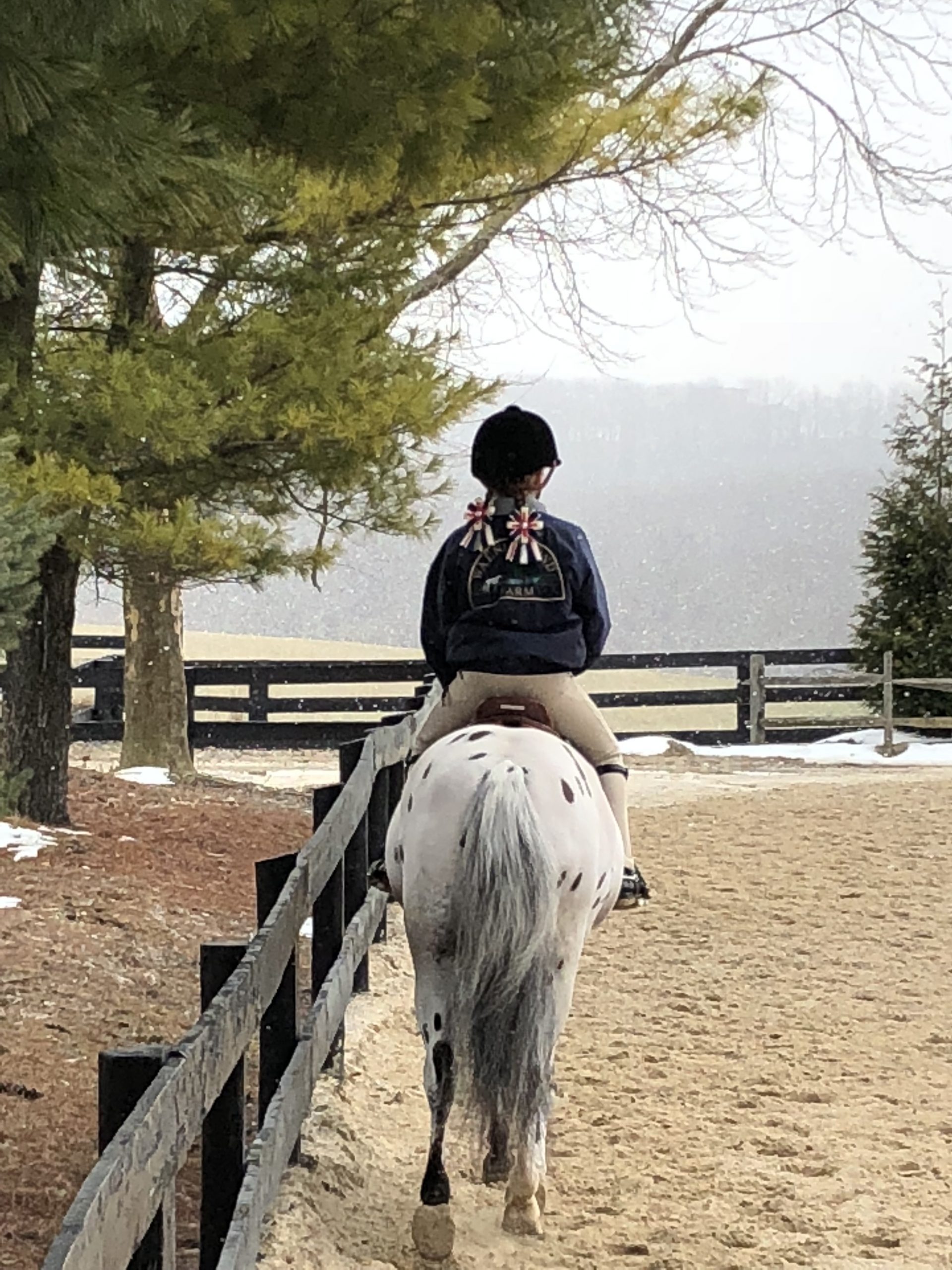 4. Warm Up Before You Ride
Standing in the cold for multiple hours can cause stiff muscles, which is not what you want to feel when getting in the saddle. Before you get on, try to find a place to warm up for a few minutes, like a heated car or bathroom. If possible, do a few stretches to loosen up so you are not stiff when you get on your horse. Plan ahead so you have time to walk your horse a few extra laps in the warm-up area so they can properly loosen up as well. Remember to keep the cooler on your horse while walking them and wrap it around your legs to help you both stay warm for as long as possible.
5. Stay Hydrated
When it's cold outside it's easy to forget to drink water. Staying hydrated is important for exercising and keeping warm. Remind yourself to take a couple of sips of water every half hour and pack a hot beverage in a thermos to provide some extra warmth. Make sure to offer your horse water throughout the day because the same holds true for keeping them hydrated.
Horse shows can be challenging in any weather, but the cold winter months add an extra level of difficulty. Test out these tips at your next show for a warmer and more enjoyable day.
Have questions about utilizing BarnManager or want to give it a try for yourself? Request a live demo here!