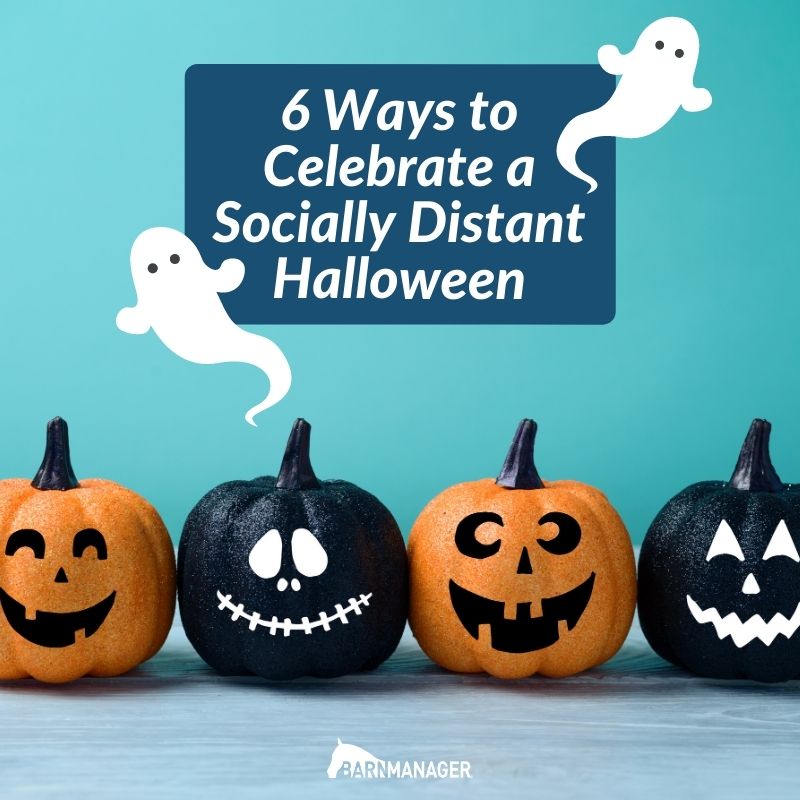 6 Ways to Celebrate a Socially Distant Halloween
We're in the midst of the spookiest season of the year (hopefully not for our horses) and, despite the challenges of 2020, there are still ways you can celebrate Halloween and all the fun it has to offer while maintaining social distancing and staying safe. Try out some of these ideas if you're struggling with what to do this "Halloweekend."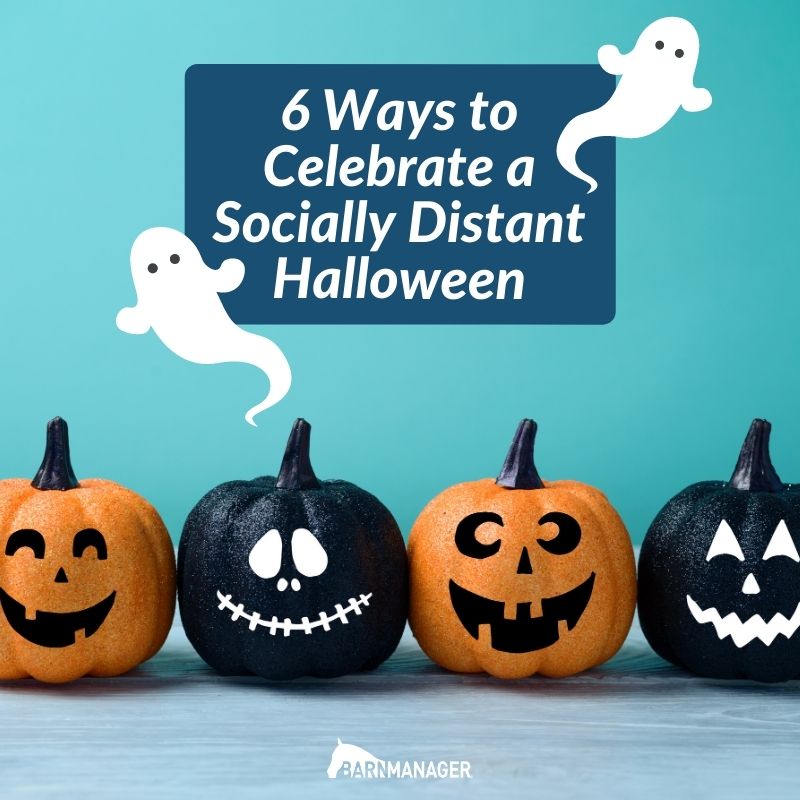 1. Dress up your horse for a photoshoot.
You're probably seeing horse and rider costumes all over your social media channels this week. Join in on the fun by coming up with a costume for you and your horse and pose for some photos together! There are endless options for costumes, so do a quick Google search and you may already own everything you need to pull together something creative.
2. Bake Halloween cookies (with extras for your horse).
Scroll through Pinterest or Instagram for inspiration for spooky Halloween-themed treats. From place-and-bake Pillsbury cookies to completely homemade, labor-intensive recipes, you can surely find something delicious to whip up and enjoy this season. You can even bake some horse-safe treats with a Halloween twist on them so your horse can join in on the fun. Pro tip: adding edible googly eyes to just about anything will increase the spookiness factor tenfold.
3. Watch spooky movies.
There's no better way to feel the Halloween spirit than by turning off the lights and tuning in to a creepy movie. There are plenty to choose from, so gather the snacks, grab a cozy blanket, and start a Halloween movie marathon!
4. Host a costume parade at the barn.
While many neighborhoods aren't participating in trick-or-treating this year due to COVID-19, if your barn is allowing multiple people at once, offer the idea of a Halloween parade with other horses and riders. This is a way to share the Halloween spirit with a group while still maintaining a safe distance from one another. Better yet, come up with a theme for your costumes so you can dress up as a group. Be sure to take lots of pictures and give your horses lots of treats afterwards!
5. Paint pumpkins.
Some love pumpkin carving, but this is a safe and less smelly way to have some fun with your pumpkins and create truly unique designs that last longer than a jack-o-lantern. Head to Pinterest for some ideas, or just paint whatever comes to your mind. You can find inexpensive acrylic paints at Michael's or other craft stores.
6. "Boo" your neighbors or barnmates!
If kids can't trick-or-treat in your neighborhood, or if you choose to opt out for safety reasons, buy some Halloween treats and bundle them up to give out to families on your street or at your barn. Just be sure to wash your hands thoroughly before packaging the candy so you minimize the chances of spreading any germs to other households.