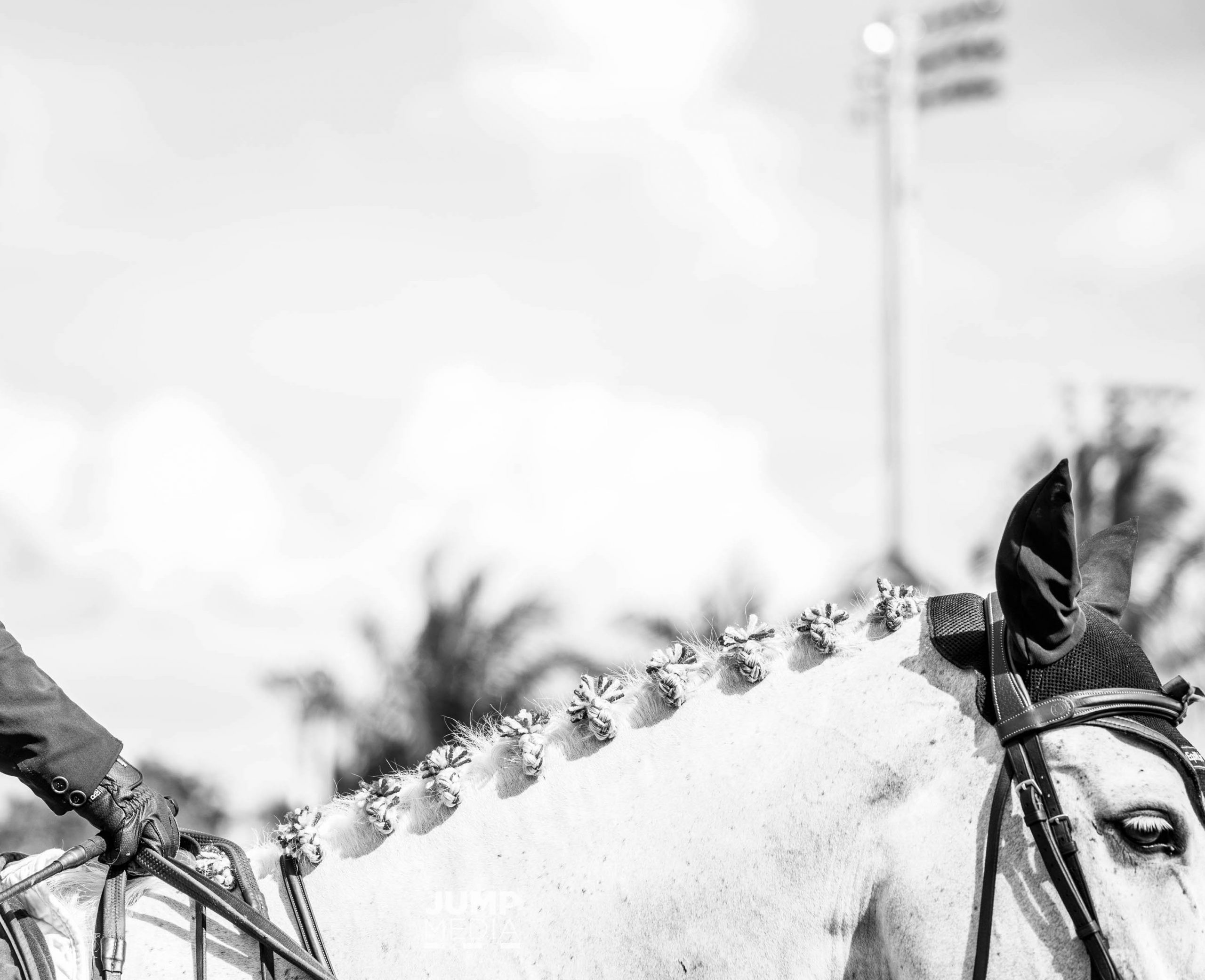 Amplifying Voices of BIPOC in Equestrian Sport – and How You Can Help
A message to our community:
First, we would like to apologize for our silence in the conversations taking place around the world following the senseless murders of George Floyd, Breonna Taylor, Ahmaud Arbery, and too many others and amidst the systemic racism that keeps real change from gaining a foothold.
Silence and inaction are complicity. But we wanted to take due time to reflect, to listen, to learn, and to evaluate our role as a company in this conversation.
BarnManager was created to support those who love horses in their efforts to provide the best possible care for their horses. As our company has grown, so has our community and our platform to communicate to equestrians around the world. So instead of checking a box or jumping on the bandwagon, we chose to consider what lasting role we could play to amplify the voices of Black, Indigenous, and People of Color (BIPOC) who love horses, to share their stories, and to pave the way for more BIPOC to be a part of the equestrian community.
We believe that black lives matter. And we pledge to use our editorial channels to share the stories of equestrians of color, to amplify their voices, and to ensure that they are not filtered or shaped through our own perspectives. If you are a BIPOC who would like to share your story or contribute your perspective, we want to hear from you. We will also be exploring partnerships and collaborations that will enable us to make a financial contribution to organizations led by, serving, and creating opportunities for BIPOC in the equestrian industry.  
We don't have all of the answers, and we will continue to listen to our community and find new ways to contribute in a lasting, positive, and meaningful way. It is imperative that everything we do not be short-lived or short-sighted. We must continue long after the news cycle shifts to be allies, to listen, to learn, and to grow.
The below blog post shares insight into one initiative that we recently became aware of – an initiative also dedicated to amplifying the voices of BIPOC and sharing their stories.
Chronicling African Americans in the Horse Industry  
"The entire equine industry has been built on the backs of African Americans, and recognition of their achievements and contributions is long overdue."
It's that sentiment, stated above by Karen Lanier, the digital project manager for the International Museum of the Horse, that helped launch a new project for the Lexington, KY-based museum: "The Chronicle of African Americans in the Horse Industry."
The idea was born in 2014, shortly after the museum director at the time, Bill Cooke, read The Prince of Jockeys, a biography of 19th century African American jockey, Isaac Murphy, and became enthralled with the story of black horsemen. It was then that Cooke made a commitment for the museum to create a permanent exhibit celebrating Black horsemen and women.
The International Museum of the Horse now currently houses such an exhibit, Black Horsemen of the Kentucky Turf, but the museum's team is taking on a much larger one as well.
In 2018, the museum received a grant from the Institute of Museum and Library Services to develop "The Chronicle of African Americans in the Horse Industry" as an online, interactive archive that will house and display photos, documents, and artifacts related to the history of African Americans in the equine industry.
"From slavery to soldiers, from agriculture to professional sports, African Americans have played an integral role," said Lanier. "The project will also cover all time periods and has no geographic boundaries. We hope to make universal connections that include people today who work with horses.
"Memory holders and storytellers are aging or passing away, or they may not feel their history is valued," continued Lanier. "We hope to provide a space for anyone to share what they know about their ancestors as well as living horse professionals. Likewise, we believe these stories belong to everyone; they're a reflection of American history as a whole. Making them accessible will open up conversations and broaden awareness about the complete story of African American horsemen and horsewomen."
The project is well underway, with grant funding continuing until October 2020, but help is needed to see it fully to fruition.
Here are a few ways to get involved and to learn more about the rich history of BIPOC in equestrian sport, from past to present!
– Learn more about The Chronicle of African Americans in the Horse Industry and the project's work thus far – As the International Museum of the Horse's project continues, their team is sharing updates online here, including a few snapshots and updates on what they've learned thus far.
– Share the stories of those that you know – Do you have a connection to African Americans in the horse industry or know someone who does? Share them with the team behind The Chronicle by email to chronicleinfo@ky.gov or by phone call to (859) 259-4279.
"Every story is important," said Lanier. "Share your photographs, documents, letters, or artifacts – we don't need to keep them but would love to see them."
– Crack open a good book – While primarily focused on horse racing, there are a number of books that tell the stories of black horsemen who have played significant roles in the sport. A few recommendations to start with include:
Race Horse Men (Katherine Mooney, 2014)
Prince of Jockeys (Pellom McDaniels III, 2013)
Wink (Edward Hotaling, 2004)
Black Winning Jockeys in the Kentucky Derby (James Saunders, 2003)
The Great Black Jockeys (Edward Hotaling, 1999)
– Support African Americans in equestrian sport today – Support can be monetary, but it doesn't have to be. Following, sharing, listening to, or speaking out about African American equestrian organizations, non-profits, brands, and even media and podcasts are all beneficial. Here are just a few of many that may be worth checking out:
While we share all of this, applaud all that the International Museum of the Horse is doing, and offer reading suggestions on African Americans in equestrian history, we also recognize a significant flaw in what we're sharing: the voices we're sharing are still primarily white. Those quoted and the some of the authors mentioned are not Black, Indigenous, and People of Color (BIPOC), but it is those BIPOC voices that we aim to better amplify.
That's why, if you are a BIPOC who would like to share your story or contribute your perspective, we want to hear from you. It's also why we'll be reaching out to organizations run by and benefiting BIPOC, as we want our channels to be a place where these organizations' stories can be shared – and in the voice of their own leadership.
Have suggestions for such organizations or for individuals? Or interested in sharing your own story? Please leave a comment below or email us at info@barnmanager.com.