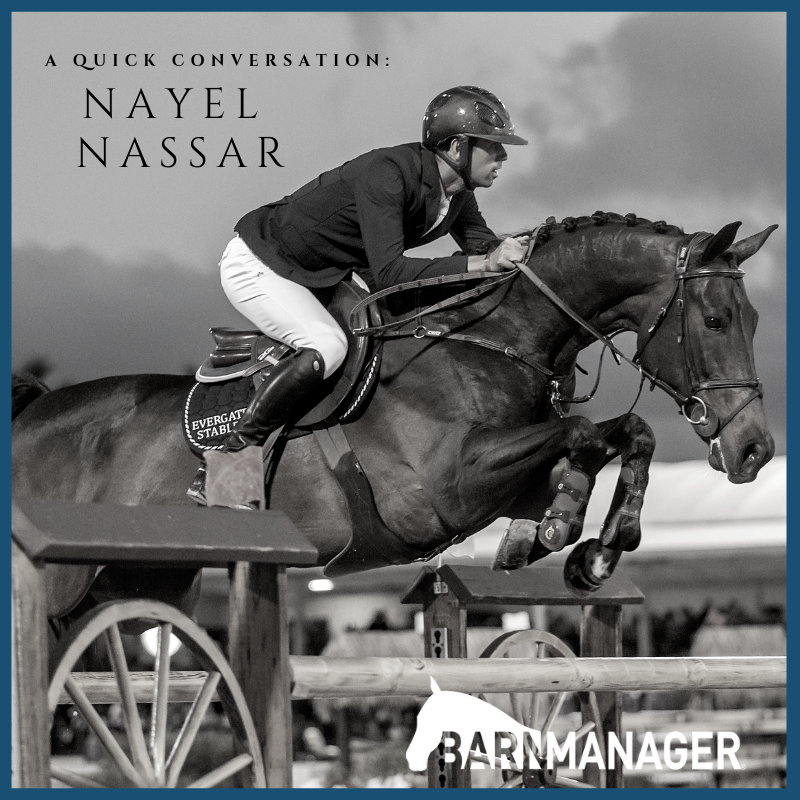 A Quick Conversation: Nayel Nassar
Each month, the BarnManager team is sitting down with accomplished riders from across equestrian disciplines to learn more about how they got their start, their typical days, their biggest advice, and more! We're asking the same five questions and sharing their answers with you!
To say Egyptian show jumper Nayel Nassar has had some good results this past month is putting it pretty mildly.
On March 17, the 28-year-old rider and his longtime partner, Lordan, finished second behind two-time U.S. Olympic gold medalist  Beezie Madden in the AIG $1 Million Grand Prix at HITS Coachella in Thermal, CA.
Then, only a week later, Nayel and Lucifer V won the Great American $1 Million Grand Prix at HITS Ocala in Ocala, FL, making him only the second rider to win the $1 Million classes offered at all three HITS show venues, including HITS Coachella, HITS Ocala, and HITS Saugerties in New York! (Beezie's win at Coachella the week before made her the first rider to win all three!)
As though two top finishes in $1 million grand prix classes weren't enough, Nayel and Lucifer V then followed them up with a win in the $134,000 CSI 5* WEF Challenge Cup at the Winter Equestrian Festival in Wellington, FL – only days after winning the Great American $1 Million Grand Prix!
Our BarnManager team caught up with him following his WEF win for a quick conversation!
Q: What was the first horse or pony that got you started?
I had a mare called Romantica. She was a five-year-old chestnut mare from Hungary, I believe. She had a lot of blood and was kind of crazy, but she taught me the hard part of the sport and that's managing difficult horses. It was definitely an interesting introduction! I was probably 10 or 11 [years old].
Q: What's your favorite riding moment or memory?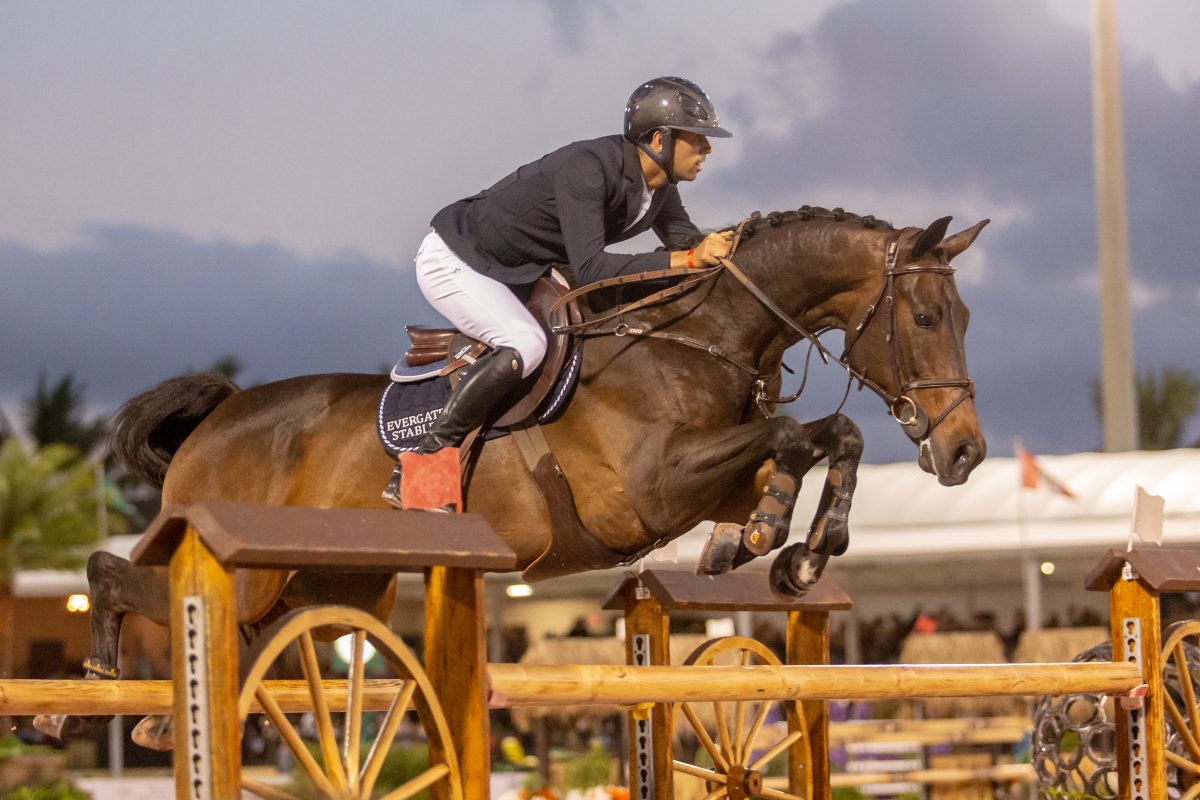 All of the [HITS] Millions are very special. Each one was different in its own way.
I had a really good show at the L.A. Masters a few years ago with Lordan, where he won the speed and was second in the grand prix. I've had a few memorable moments, but those are probably the ones that stand out.
Q: What's your number one goal right now?
We have a big year in terms of Olympic qualification. We have a Nations Cup at the end of the year for the Olympic bid for the Arab countries, so I'm trying to be informed for that and have one or two horses at least ready for that.
My goal was to qualify for [the Longines FEI Jumping World Cup™ Finals]; I qualified, but I decided not to go. My horses are a little older, so I decided to save them a little bit for the [Longines Global Champions Tour] and for these big grand prix classes and try to keep them a little fresher for that. That was a hard choice to make, but I think that was the right one. I'm really just trying to keep them happy and healthy so that at the end of the year, when we have that Olympic qualifier, we can put in a good effort.
Q: On a typical day at home, what's your schedule?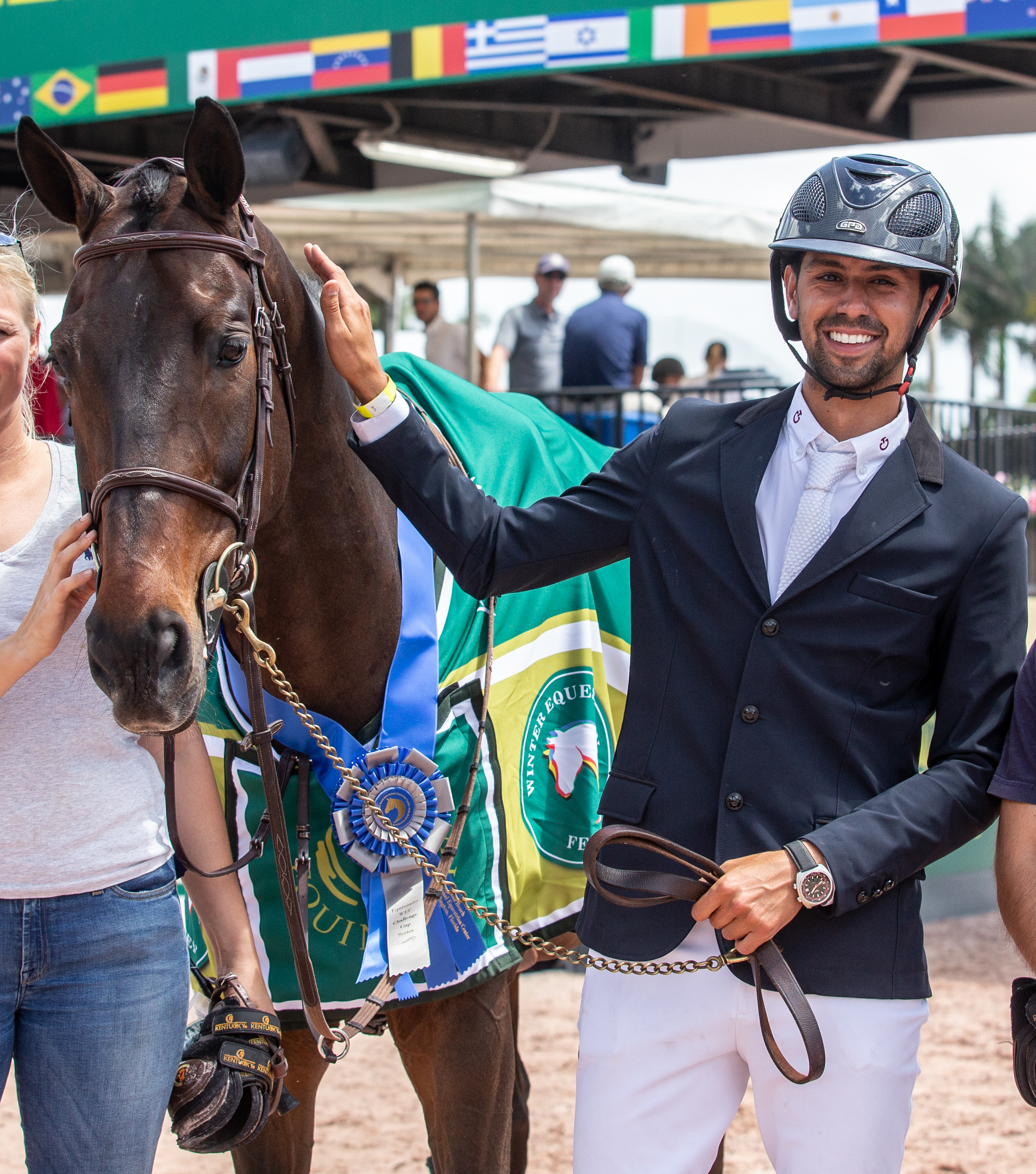 I'm up usually between 7 and 7:30 a.m. I might try to be on my first horse between 8 and 8:30 a.m. I flat or jump depending on what the horses need. I'm basically at the barn all day and doing whatever needs to get done in the afternoon, whether it's a lighter trail ride or helping around the barn or whatever. Once the weekend comes around, we're usually at a show, so it's usually just trying to enjoy the down time when we're at home and letting the horses be free in the paddocks a little bit.
Q: What's one piece of advice you would give to young, up-and-coming riders?
Go out and look for as many opportunities as you can, and just try to be as involved as possible even if it's at the lowest level. I think just putting yourself out there; that's the most important thing. As a professional myself, I'm very encouraged when I see somebody who has the right drive and who wants to make it and be something in the sport. I'll always try to help them out whenever I can. I think there are a lot of trainers who are like that.
If you put yourself out there and you're not afraid of rejection and you keep trying to find a place for yourself, somebody is going to give you a shot. Then it's just a matter of working hard and trying to make it to the goals that you have set for yourself.
Bonus Question!: What's one thing that's always in your ring bag or that you don't go to the ring without?
This is new, but it's a tie clip that [girlfriend Jennifer Gates] got me at the beginning of circuit because she got irritated with my tie always flying around! I tried to safety pin it in, but then it looked so bad, so she got me a tie clip, and now I take it everywhere!
Photos by Jump Media