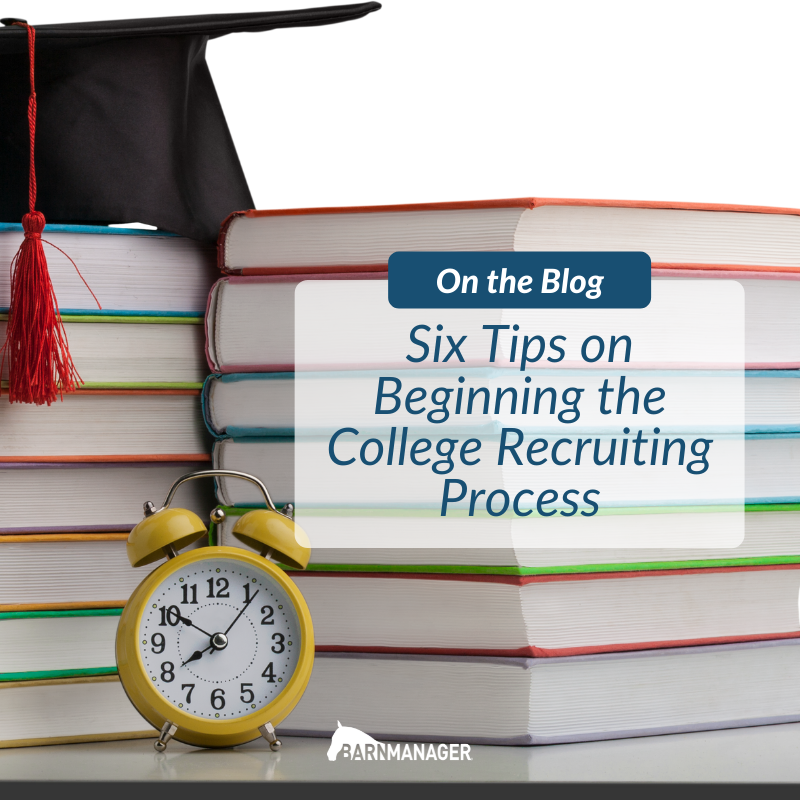 Back To School: Six Tips on Beginning the College Recruiting Process
No matter your age, August typically means one thing: it's back-to-school time. For high schoolers, the start of the academic year means you are inching closer to college. So now might be the time to start formulating a plan, especially if you want your future to involve riding at the collegiate level. Whether you are a full-time student, a parent of a student, or a close friend or relative of a student looking to potentially ride for an equestrian team in college, it can be unclear what the best steps are to secure a spot on one of the many teams at that level.
Here are some things you can do to proactively set yourself up to ride competitively in college.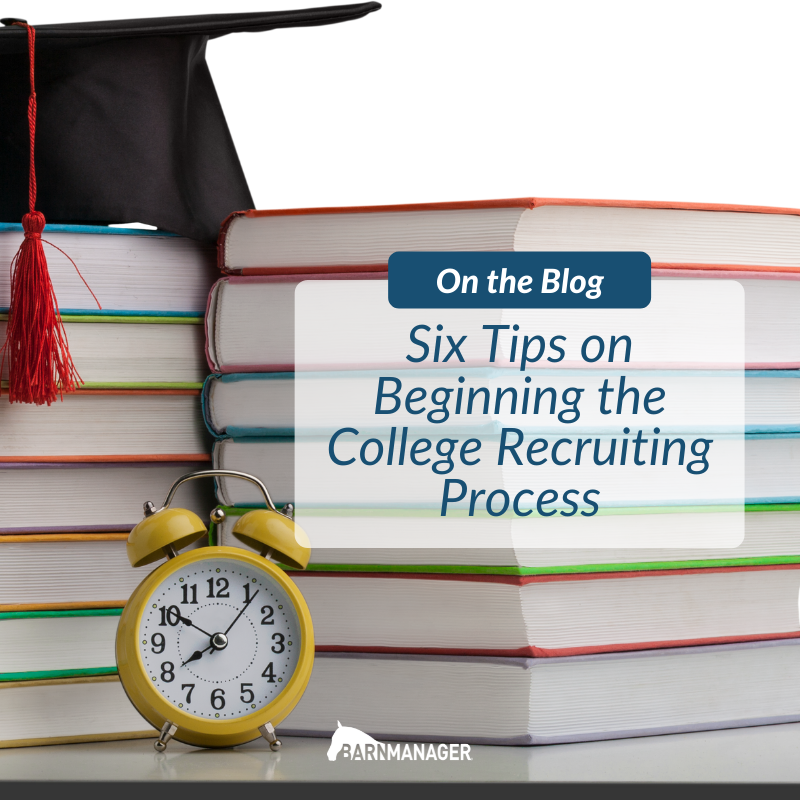 1. Do your research.
It's important to both college coaches and admissions officers that prospective students are passionate about attending their particular school. Be sure to adequately research the equestrian teams offered at each school and also look at the academic programs to make sure each college you're looking into would be an all-around fit for you. Make a checklist of items you're looking for in a school, such as proximity to home, an NCEA or IHSA team, and particular areas of study. Then start to form your list of schools that fit this checklist.
2. Introduce yourself.
Send an introductory email to coaches at the schools you would like to attend. You can find contact information for coaches on each college's website for NCEA programs and on the IHSA website for IHSA programs.
Use this email to sell yourself. The coaches get lots of emails from students interested in their program. So take the time to set yourself apart with details such as where you are from, what high school you attend, your academic GPA, test scores (if applicable), and any accomplishments in and out of the arena. Also mention who you ride with and what you're currently doing as a rider. If this list becomes too long, you can always attach a resume in addition to a well-crafted cover letter.
3. Make each note personal.
If you use the same template for every message you send, it may come across as robotic and insincere to someone who receives many inquiries from interested students. Do your research on the coach, the program, and the school itself. Then explain why you think it's the right fit for you and why you could be an asset to their team. College scouts and coaches will always appreciate when students go the extra mile and do their research. This extra effort could help you stand out and impress a coach.
4. Create a YouTube channel featuring your top riding videos.
This footage can include both horse show rounds and schooling at home, showing off your capabilities as a rider and your strengths in the saddle. Video editing mastery is not required, but do make sure to use decent quality videos that showcase your riding skills. Be sure the camera is held as steady as possible if the footage is not taken professionally. Include a link to your YouTube channel in each email you send to a coach – perhaps in your email signature ­– so the coach can easily locate the videos when he or she needs to reference them.
5. Go to a camp or clinic offered by collegiate equestrian programs.
Not only is collegiate riding camp a great way to get in front of the coaches on college equestrian teams, but it will also give you a taste of collegiate riding and whether it is something you want to pursue. Coaches can see you ride their own program's horses. So they will know, for example, if you can execute a round on a difficult horse. If you make the trip to camp, you should also plan an extra day to schedule a campus tour, which is highly valued when it comes to admissions decisions.
6. Enjoy the process!
Being recruited and choosing a college can be stressful. But it's an important part of life so try to enjoy each step. Make fun weekends out of your visits. Get to know the other riders on the team, and try to make friends as you go. You never know who might end up as your teammate in the future, so take the time to get to know others as you are being recruited.
Everyone's college search and application process is different. So take time to decide what really matters to you and make your journey unique. Special thanks to Ruth Sorrel for providing insight on how to get involved with collegiate riding programs. You can learn more about her work at sorreleqconsulting.com.