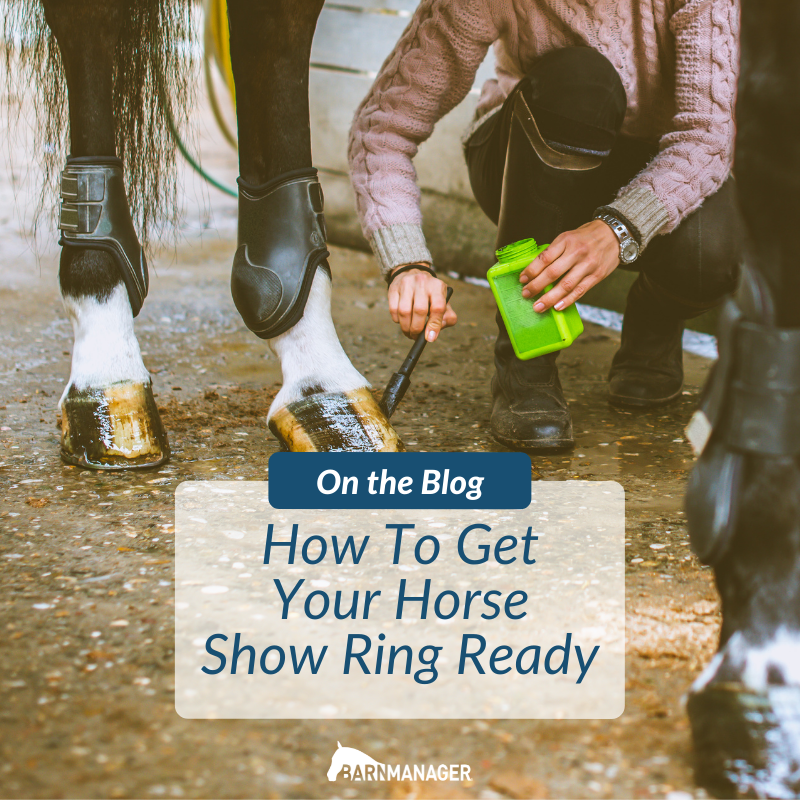 How To Get Your Horse Show Ring Ready
Whether it's your first time out showing in a while or you're a seasoned competitor, you can't deny the importance of sending a clean and shiny horse into the show ring in any discipline. Some shows offer awards such as "Best Turned Out" for horses that are impeccably groomed, but even if the show doesn't, you want to show off your stunning horse and have it look its best for any photo ops. Here are some tips on how to fully prepare your horse to look stunning ahead of and during competition day.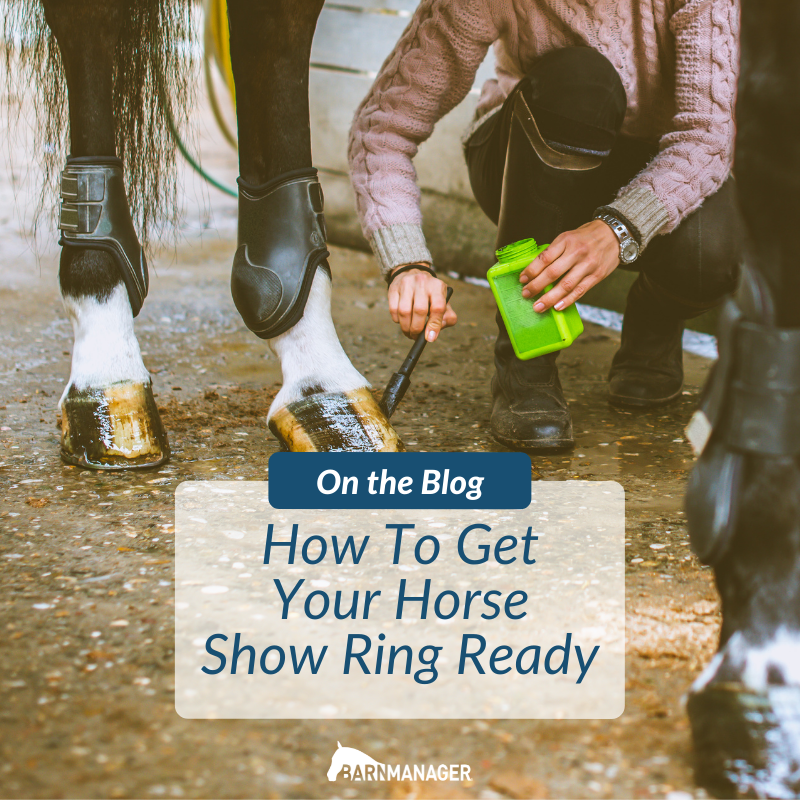 The Day Before:
1. Bathe from head to toe.
Gather your favorite bathing supplies and head to the wash rack. Dilute your soap with water so it's not too harsh on the horse's skin and use a sponge to apply soap all over the body. Then, use a curry comb or similar grooming device to scrub your horse's entire body with the soap, being sure to really dig deep into the fur and get all the dirt and grime out. Once this step is complete, thoroughly rinse and make sure to get all the soap off, because it could irritate the skin. If your horse is particularly dirty, this step may need to be repeated.
2. Condition the mane and tail.
You'll ideally want to be able to comb both the mane and tail before you show to give each one volume, so conditioning and detangling is crucial to avoid pulling out any hair. Lather in conditioner, then rinse thoroughly. Use a detangling spray and wait for the mane and tail to fully dry before you begin brushing. When brushing, start from the bottom to remove tangles and move your way up.
3. Don't underestimate the power of whitening shampoo.
If you have a white or grey horse, whitening shampoo is your best friend. Start applying whitening shampoo to the top of the tail and work your way down, then lather the entire tail and scrub. Give it a good rinse and repeat until it's bright white, which may even take several days of washing post-ride. Also use the whitening shampoo on white legs and other spots where stains may be deepest.
The Day Of:
1. Arrive early to allow time to clean.
Some horses sleep quite well at horse shows, which can make grooming a more difficult task as they are dirty from laying down all night. Be sure to show up well before your scheduled ride time in order to bathe your horse and get it sparkling. Bring plenty of fans so your horse can dry quickly at the show.
2. Spot clean if you have to.
Some horses don't need a full bath on show days. If you're lucky enough to have only a few minor spots of dirt on your horse, use a dry shampoo or spot cleaner to remove those before show time.
3. Monitor your horse as the day goes on.
If you bathe at six in the morning and don't compete until four in the afternoon, there's a good chance your horse may lay down for a quick nap and get dirty again. Don't leave your horse alone all day and expect a clean horse when it's show time. Check back in an hour before you expect to ride and make sure your cleaning efforts haven't been squashed.
4. Polish and head to the show ring.
Once it's time to show and you know your horse is clean, it's time to begin polishing. Go over the whole body with a soft brush to make sure any dust from stall shavings is gone and all the hair is going in the proper direction. Spray some fly spray to avoid any fly-bite mishaps, comb the mane and tail, polish the hooves, and begin tacking up. Have someone be prepared with a rag at the ring to wipe away slobber or anything else that could cause stains when preparing to show.
Anyone who knows horses knows they always choose the most inopportune times to get dirty, so as riders and competitors we have to be prepared with the best products and best techniques for grooming and cleaning ahead of competitions. Leave a comment below with your go-to grooming products!