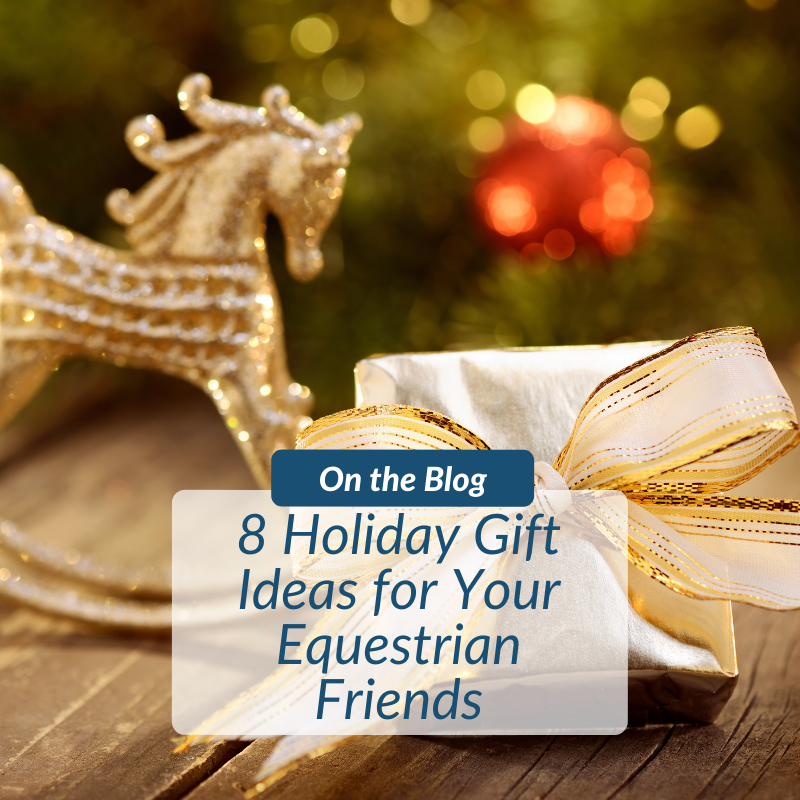 Eight Holiday Gift Ideas for Your Equestrian Friends
Eight Holiday Gift Ideas for Your Equestrian Friends
Wondering what types of gifts your equestrian friends will enjoy the most this holiday season? Read below for our list of this year's most wanted presents.
1. Belts
Equestrians can never have too many belts. There are so many styles, colors, and materials to choose from when seeking the perfect fit for your friend. You can opt for classic leather for the show ring or a colorful, stretchy-material style for schooling days at home. Both traditional and online tack shops carry lots of options, and some offer personalization with their horse's name. You could even get a matching one for yourself!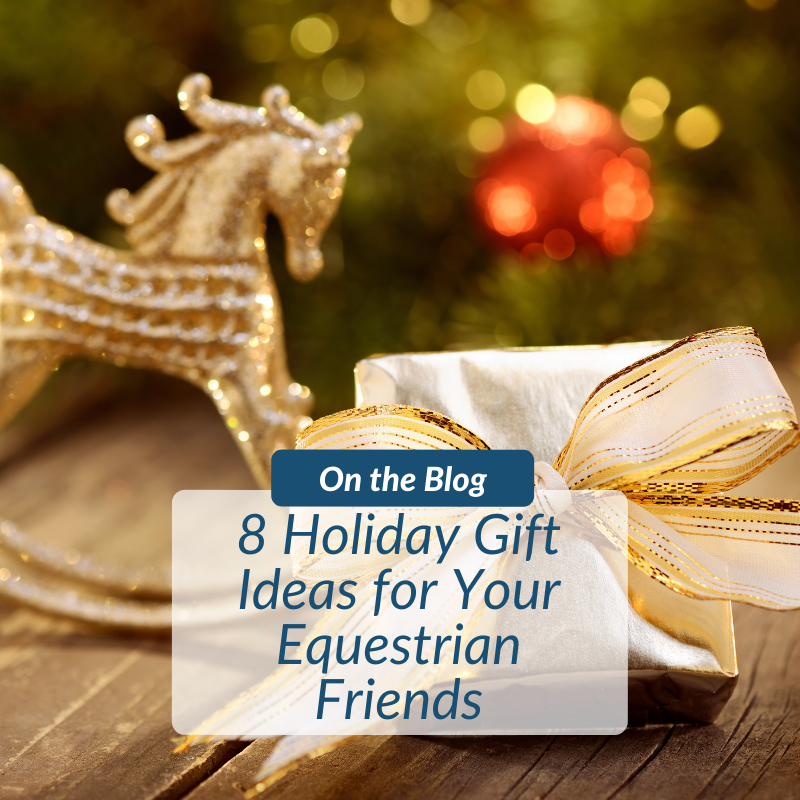 2. Horse Treats
Every horse owner enjoys receiving a bag of treats give to their favorite mount. This is an easy gift to pair with a card and maybe a chocolate treat for your friend. Go a step further and make homemade horse cookies yourself and put them in a decorative container with a bow.
3. Socks
Socks are a great stocking-stuffer gift, especially for your friends who stay north during the winter. Having frozen feet while riding is never fun, so a few good pairs of warm socks for cold days at the barn are always appreciated. You can also add a set of toe warmers for those extra cold days. For friends who do not have deal with freezing temperatures, there are boot socks that come in lots of fun colors and patterns.
4. Gloves
Multiple pairs of gloves are a necessity during the busy show season and cold winter months. They often get lost or worn out, so it's always handy to have extra pairs around. If your friend is staying up north this winter, considering buying them a pair of winter riding gloves. Nothing is worse than not being able to feel your hands while you're tacking up your horse or riding. You can throw in a set of hand warmers with this gift as well.
5. Personalized Gifts
There are several websites that allow you to personalize products with pictures, which is perfect for any horse-obsessed owner. Gather a couple photos of your friend with their horse and customize coffee mugs, phone cases, pillows, water bottles, and more. Choose a different picture for each item and maybe even include a photo of you and your friend.
6. Photography Session
Equestrians love photo shoots with their favorite equine partner. Although photography sessions can be expensive, photographers often offer lower-priced options. You could even go behind the camera yourself and capture those special moments for your friend if you have the equipment – these days, even iPhones can take amazing photos with proper editing.
7. Magazine Subscription
Allow your friends to stay up to date on their favorite equestrian interests and disciplines with a magazine subscription. Find out if they are interested in lifestyle or sport and treat them to a print or online subscription that they can enjoy throughout the year.
8. Gift Card
Some friends are very difficult to shop for, which is why a gift card to their favorite tack shop is a perfect present. You can give this present in a festive way by putting it in a holiday-themed card or coffee mug.
Have questions about utilizing BarnManager or want to give it a try for yourself? Request a live demo here!