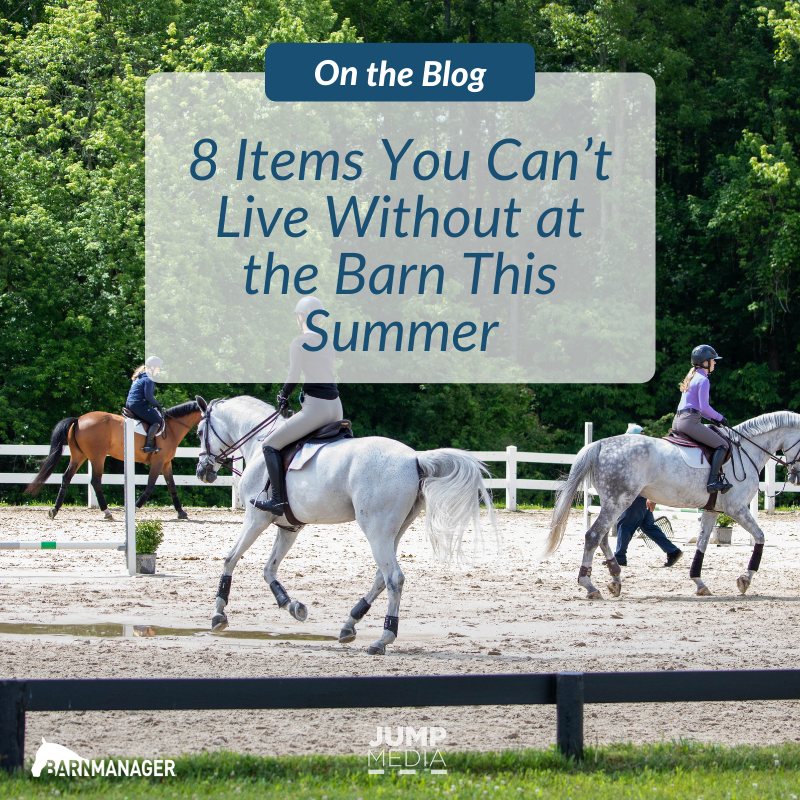 Eight Items You Can't Live Without at the Barn This Summer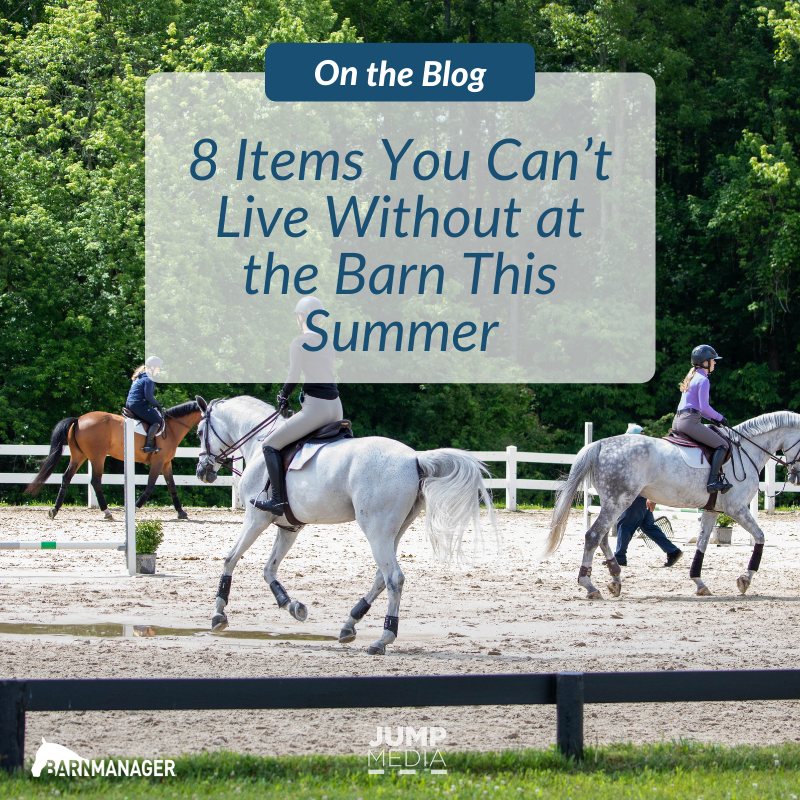 As summer kicks into high gear around the country, many states are seeing the highest temperatures of the year. While it's important to consider how to keep our horses cool, we can also keep ourselves prepared with some must-haves that help riders beat the heat. Check out these popular items and snag them while you can to make sure you stay one step ahead of the weather while you're out riding and showing all summer.
It is a fact that it's more fun to drink water out of a pretty bottle. Simple Modern has you covered with its 32-ounce bottles that keep you hydrated and are nice to look at. You also won't have to return to the water cooler quite as often, so you can fill up and take it on the go.
A hidden gem that the horse world gets to enjoy, these shirts help keep riders cool with the vents along the underside of the sleeves while also protecting skin from the sun. They're made with such lightweight material that you often can't even tell you're wearing long sleeves in the dead of summer. And don't worry about that farmer's tan because these shirts have full coverage from the top of your neck to the ends of your arms.
The internet is raving about this sunscreen, and for a good reason. The goop-like gel goes on smoothly and is invisible; it leaves your skin slightly dewy but comfortable. You won't even know it's on after you apply it, but the SPF 40 will protect your face from the sun rays for hours. This sunscreen comes in a conveniently small bottle, so no one has an excuse to not carry it everywhere over the summer.
A wide-brimmed sunhat is a crucial item for anyone who spends long hours in the sun at horse shows or at the barn. They come with fun detailing or simple and plain to match any outfit. The best sun protection is a great hat!
Several brands make lighter-weight gloves specifically for summer riding, and they can be life savers for your hands during the hottest months. Be sure to wash them frequently to keep them fresh, but your hands will appreciate the lighter layer on top while still being just as effective holding the reins.
We've all seen them: the lightweight towels that get colder when they're wet and keep us cool when we're riding in the heat. These are great to have on hand for severe heat relief when you can't go to an air-conditioned space to cool off. Bring one to a horse show or keep one handy for after lessons and you will get the heat relief you need in a pinch.
Sometimes helmet brims don't cover your entire face, so make sure you don't end up with a sunburned chin or lips by investing in sun protection while you ride. You can get various colors and fabrics, or stick with the classic black to match your helmet. This will also help keep the sun out of your eyes if you ride early in the morning or in the evening, when the sun is lower in the sky.
8. Popsicles in the Freezer!
Popsicles are the obvious favorite barn snack in the summer. You can even treat your horse to a bite if you had a particularly good ride. Treat yourself after you both worked hard through the heat!
Have questions about utilizing BarnManager or want to give it a try for yourself? Request a live demo here!