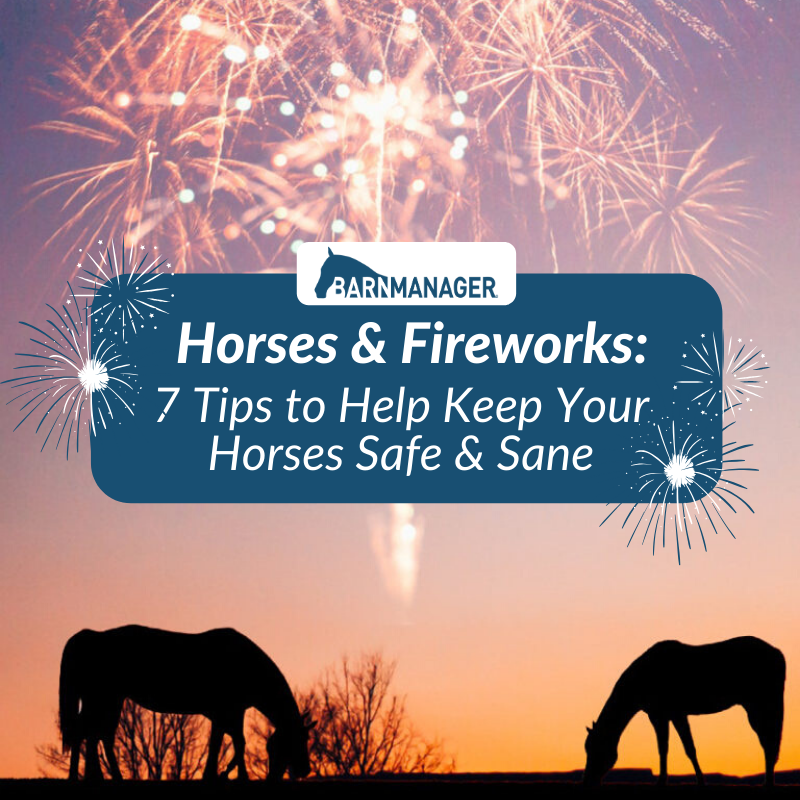 Horses & Fireworks: 7 Tips to Help Keep Your Horses Safe & Sane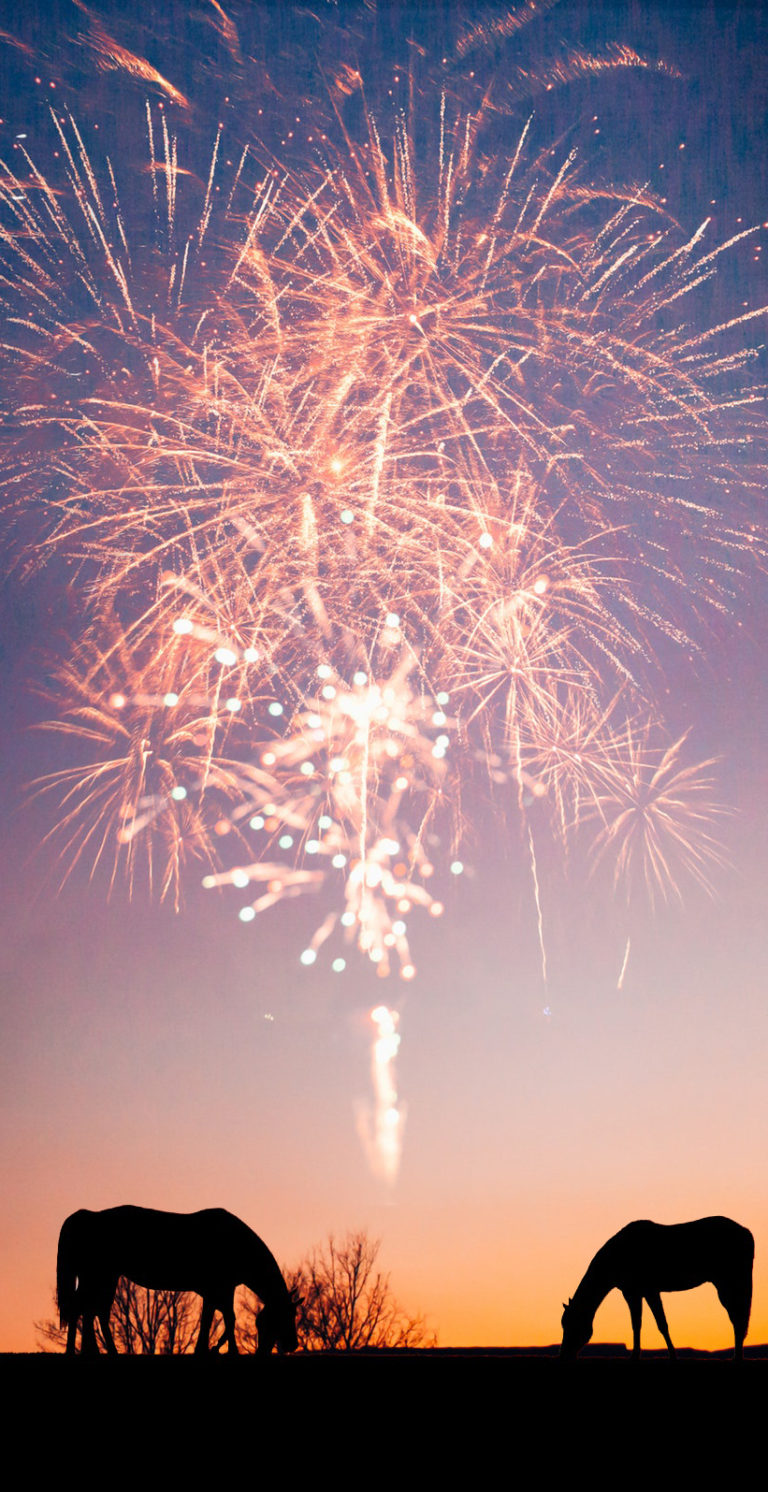 Fireworks can be fun and beautiful, but for horses, they can also be terrifying. Even the calmest of horses can be frightened by the bright lights and thundering booms of fireworks displays.
Thankfully, there are a few things that can be done to help your horse cope, including these seven tips!
– If it is an option, ensure that your horses are inside for the night and close all windows and doors to help cancel out noise and block any views. If your horses are kept outside 24/7, it may be worth talking to other equestrians in the area to see if they have open stalls available just for the night of firework-heavy holidays like the Fourth of July.
– Play music in the barn. If you have a stereo system in the barn put it use to again help cancel out the noise of the fireworks. (Make sure that the night of the fireworks is not the first time that your horses have heard the stereo system though – otherwise it could potentially have an equally dramatic effect!)
– If there will be any fireworks visible from in the barn even with the doors and windows closed, leave the lights on to help lessen the effect of the bright flashes.
– If your horse is used to wearing earplugs, try leaving earplugs in just for the night.
– Ensure that your horse has ample hay to help keep it occupied.
– If your horse has a history of being scared or stressed by fireworks, you may want to consider calming supplements or consult a veterinarian about sedative use.
– If your farm is in relatively close proximity to the fireworks, after all is said and done, be sure to do a walk around your barn and pastures to check for any firework debris.
Now get ready to enjoy the Fourth of July or your next firework celebration, knowing that your horse is prepared!