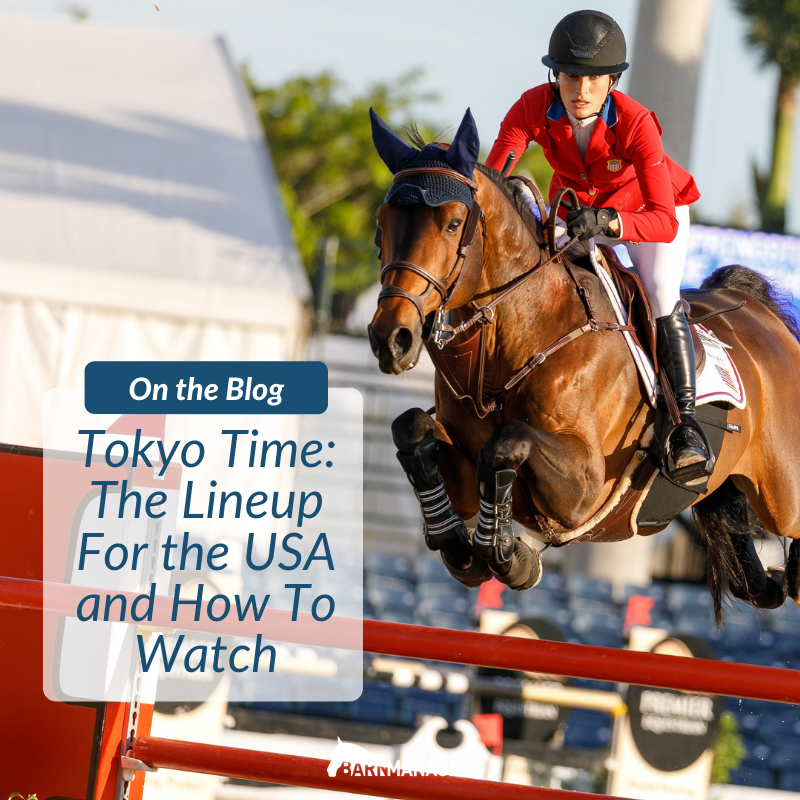 Time For Tokyo: The Lineup For the USA and How To Watch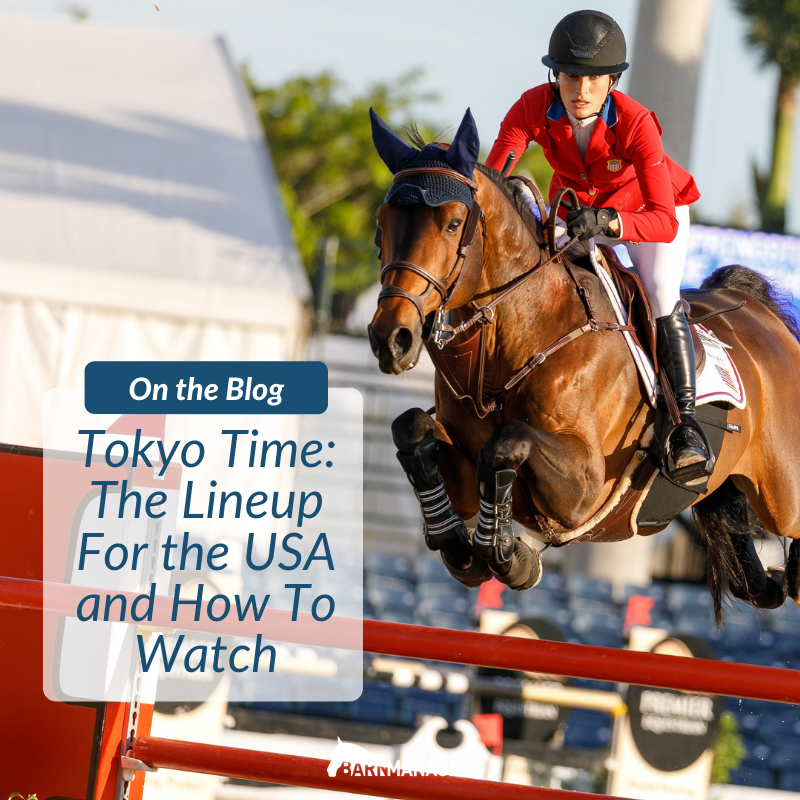 We are just a few days away from the much awaited 2020 Summer Olympics in Tokyo. The United States is fortunate to have four equestrian teams representing the country in Tokyo, including an eventing, dressage, show jumping, and para dressage team.
The teams have taken the necessary steps to arrive in Tokyo through mandated pre-quarantine processes due to COVID-19 protocols. The dressage team has arrived in Tokyo as they prepare to begin competition this Saturday. The eventing team completed their pre-quarantine in Aachen, Germany, trailered to Belgium, then took flight to Tokyo. And the jumping team is beginning preparations for their trip to Japan as well. Let's take a look at who will be representing the United States in the upcoming weeks and how to watch these teams from home. See the full schedule via the USET Foundation here.
Dressage
Adrienne Lyle and Salvino, Steffen Peters and Suppenkasper, and Sabine Schut-Kery and Sanceo were selected to represent the United States in Tokyo. Nick Wagman and Don John are the traveling reserve for the dressage team. The team is led by Chef d'Equipe Debbie McDonald and Team Leader Hallye Griffin.
Dressage at the Olympic Games will take place from July 24-28 through multiple Grand Prix team and individual events.
July 24: Dressage Grand Prix Team and Individual 4 a.m. EDT
July 25: Dressage Grand Prix Team and Individual 4 a.m. EDT
July 27: Dressage Team Grand Prix Special 4 a.m. EDT
July 28: Dressage Individual Grand Prix Freestyle 4:30 a.m. EDT
Dressage grooms headed to Tokyo are Morgan Kligensmith (Salvino), Eddie Garcia (Suppenkasper), Christis Erickson (Sanceo), Jose Alaniz (Don John).
Eventing
Boyd Martin and Tseterleg, Phillip Dutton and Z, Liz Halliday-Sharp and Deniro Z were the original eventing team to be selected. But after the mandatory outing at Great Meadows in Virginia, Halliday-Sharp decided to withdraw Deniro Z from the lineup after consulting with the team vets. Doug Payne and Vandiver stepped up to fill their spot and Tamie Smith and Mai Baum were named as the traveling reserve.
The team is led by Chef d'Equipe Erik Duvander and Team Leader Jenni Autry.
July 29: Eventing Dressage Session 1 Team and Individual 7:30 p.m. EDT
July 30: Eventing Dressage Session 2 Team and Individual 4:30 a.m. EDT, Eventing Dressage Sess. 3 Team and Individual 7:30 p.m. EDT
July 31: Eventing Cross-Country Team and Individual 6:45 a.m. EDT
August 1: Replay Team and Individual Eventing, Cross Country 1:30 p.m. EDT
August 2: Eventing Jumping Team and Individual 4 a.m. EDT
Eventing grooms for the team in Tokyo are Stephanie Simpson (Tseterleg), Emma Ford (Z), Courtney Carson (Vandiver), and Bridget London (Mai Baum).
Show Jumping
McLain Ward and Contagious, Laura Kraut and Baloutinue, Kent Farrington and Gazelle, and Jessica Springsteen and Don Juan van de Donkhoeve are the athletes selected for the jumping team. One pair will be named the traveling reserve.
Leading the team is Chef d'Equipe Robert Ridland and Team Leader Lizzy Chesson. Two alternates will join the team in the event one of the athletes needs to withdraw, which are Brian Moggre and Lucy Deslauriers.
August 3: Jumping Individual Qualifier Individual Jumping 6 a.m. EDT
August 4: Jumping Individual Qualifier Individual Jumping 6 a.m. EDT, Replay Individual Jumping Final 11:45 p.m. EDT
August 6: Jumping Team Qualifier Team Jumping 6 a.m. EDT, Replay Team Jumping Qualifying 2:45 p.m. EDT
August 7: Jumping Team Final Team Jumping 6 a.m. EDT
Show Jumping grooms traveling with the team are Denise Moriarty (Gazelle), Margo Thomas (Baloutinue), Josie Eliasson (Don Juan), and Virginie Casterman (Contagius)
Paralympic Dressage
Beatrice de Lavalette and Clarc, Rebecca Hart and El Corona Texel, Kate Shoemaker and Solitaer 40, and Roxanne Trunnell and Dolton will be representing Team USA. Two other combinations were nominated as team alternates: Sydney Collier and All in One, and Charlotte Merle-Smith and Guata.
Following the individual tests on August 27 at the Paralympic Games, three combinations will be selected to compete in the team competition.
The Paralympic equestrian competition is set to take place August 28-30 at the Equestrian Park venue in Tokyo, Japan.
It's going to be an exciting few weeks of Olympic competition and we've been waiting five years for it, so be sure you know when your favorite athletes are competing so you can tune in and watch! BarnManager wishes the best of luck to all athletes across all disciplines competing at the Olympic Games in Tokyo.
Para Dressage grooms traveling with to Tokyo include Megan Ann Tye (Clarc), Kjersten Lance (El Corona Texel), Alexus Sisley (Solitaer 40), and Angela Baugh (Dolton).
Have questions about utilizing BarnManager or want to give it a try for yourself? Request a live demo here!