Whether it's used by the rider, the groom, or both, a ring bag full of show necessities is one thing that nearly all show jumping riders have in common. What varies though, is what riders and grooms keep in those ring bags.
In the case of top show jumpers (and equestrian power couple) Paris Sellon and Martin Fuchs, their bag contents are strictly practical; while Martin may be the number-two ranked show jumper in the world, you won't necessarily find the secret to his great success in his ring bag – but you will find a few of the vital tools that he uses on his way to that success!
Here's a look at what Paris and Martin don't go to the ring without.
Gloves and more gloves – Both Martin and Paris keep gloves in their bags, but Paris may have Martin beat on the number of pairs of gloves.
"I usually have about five pairs of gloves because sometimes I can misplace them," said Paris, who rides in uvex as her glove of choice.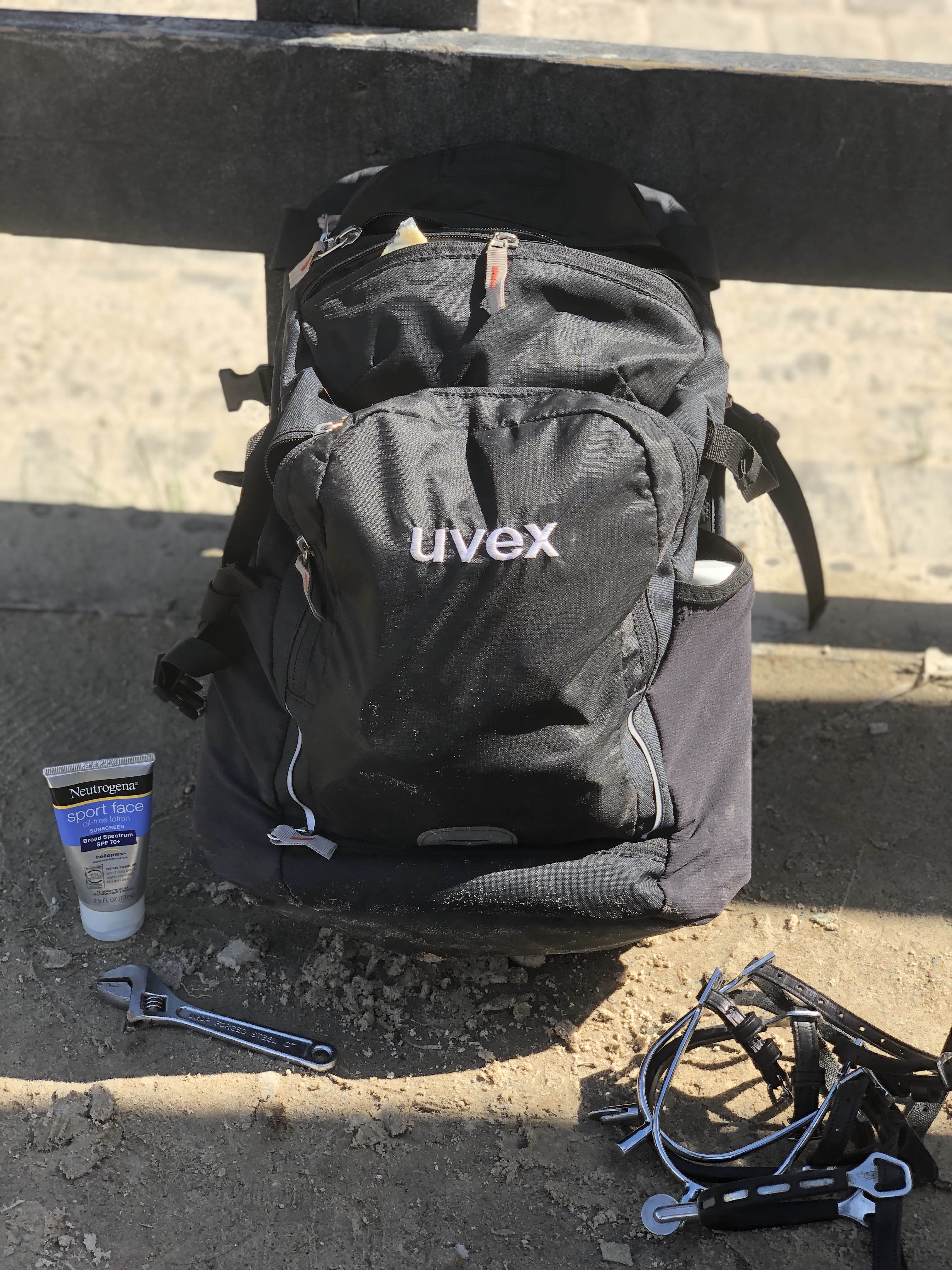 Three pairs of spurs a piece – "I like the wheeled spurs, so I have them in three different sizes," said Martin of the three spur options you'll find in his bag.
And while Paris also carries three different choices of spurs in her ring bag, her selections are different.
"I have really small ones that I use for Cassandra," said Paris of the 12-year-old Swedish Warmblood mare that has been one of her top horses. "I have a pair that look bigger, but they're actually nice and definitely not sharp, and I have something kind of in between."
The shared necessities – A helmet, crop, and a towel are common-place among most rider ring bags – and Martin and Paris's are no exception.
That's where Martin's bag list ends, as he elects to keep his uvex bag lightweight, but Paris has a few extra essentials!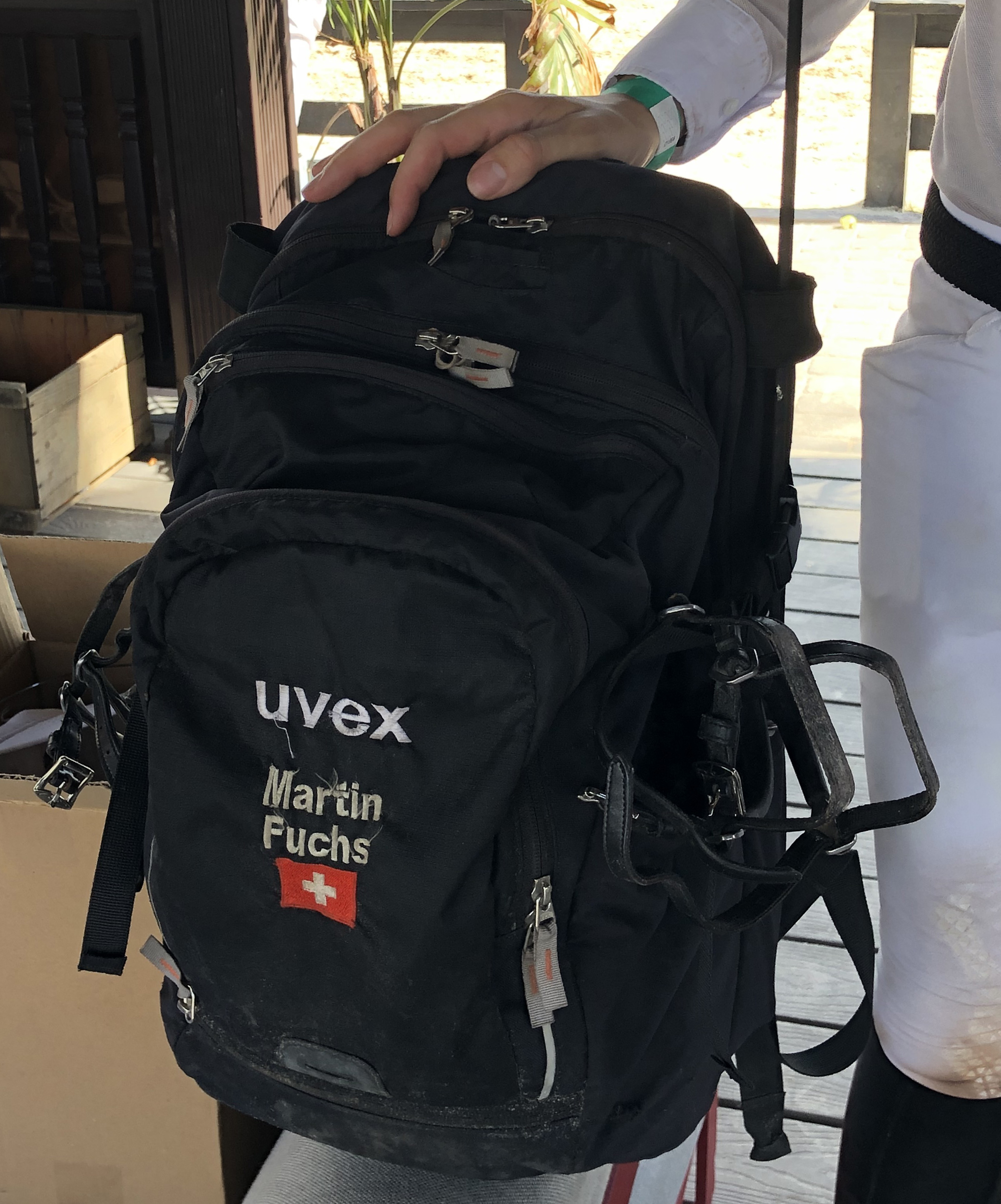 The extras – "You never know what might come up," said Paris. "I have a wrench in case I need studs, and I also have some tape for the horses' feet in case they need coverage if they get a small cut or anything."
Paris also carries boot polish, a sticky spray (similar to this one), extra hairnets, and Neutrogena Sport Face sunscreen.
What riders or grooms would you most like to hear from regarding what's in their ring bag? Drop your suggestions in the comments, and we'll do our best to have them featured here!