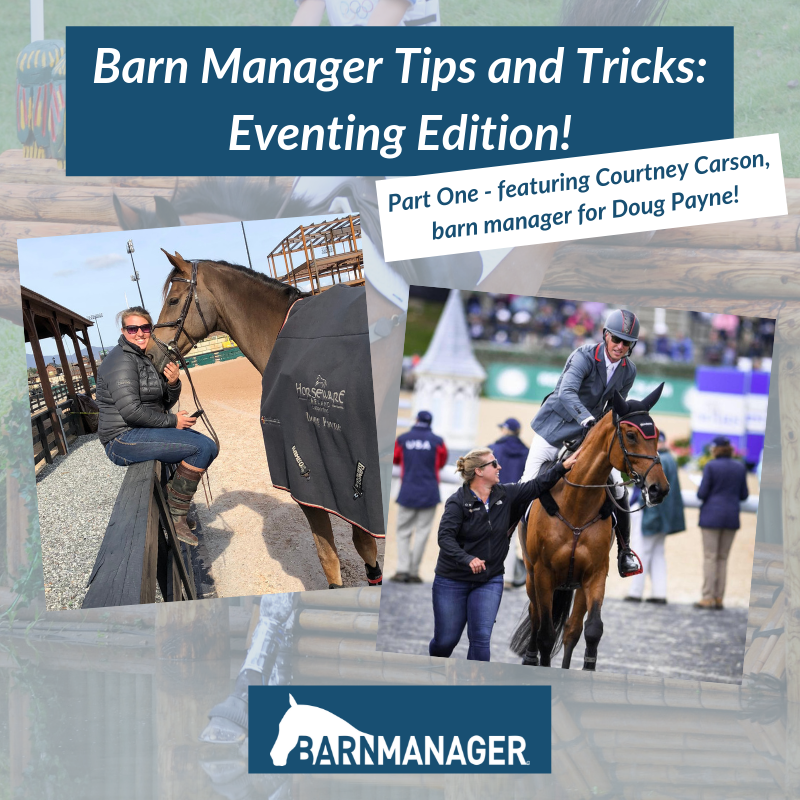 Barn Manager Tips and Tricks: Eventing Edition! – Part One
We've shared tips and tricks from some of the top hunter barn managers in the country, and some of show jumping's "grooms to the greats" shared their insight with our BarnManager team. Now, we're excited to learn from the barn managers behind some of the best eventing riders in our new Eventing Tips and Tricks series of blog posts!

First up, we caught up with Courtney Carson, barn manager for 5* eventer Doug Payne (who was recently named to the U.S. team for the 2019 Pan American Games to be held this August)!
Meet This Week's All-Star Barn Manager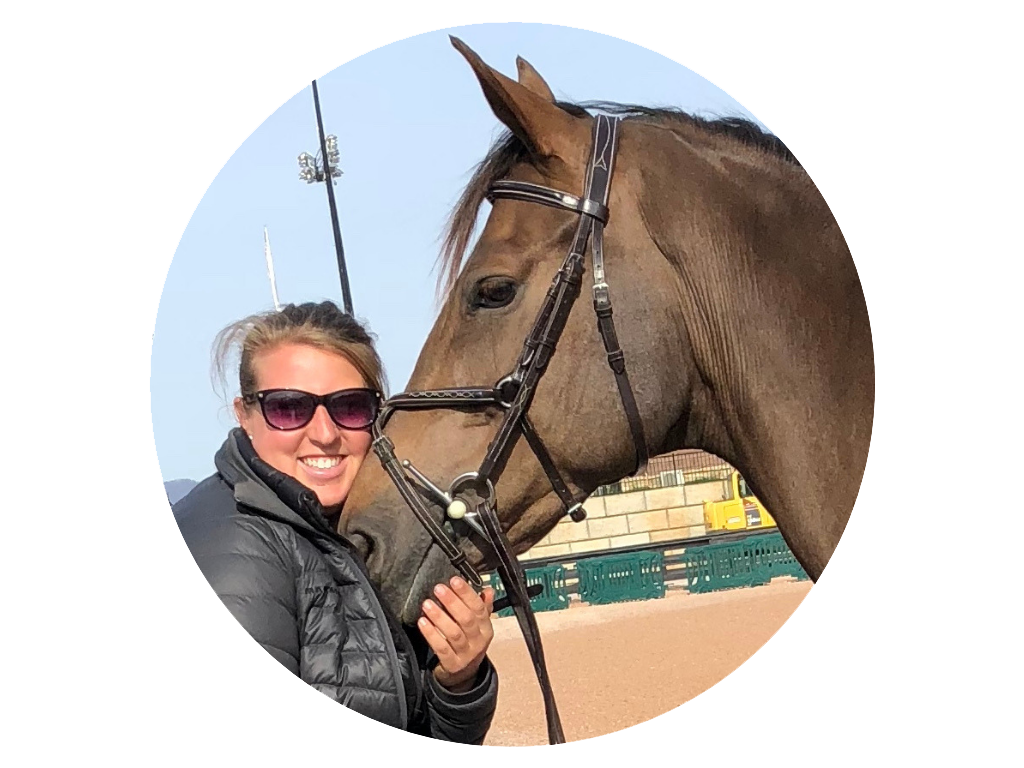 Courtney Carson – Hailing from Illinois, Courtney has spent the last three years based in Aiken, SC, as the barn manager and head groom for Payne Equestrian and eventer Doug Payne.
Q: What's one thing that you don't go to the ring or start box without?
"I always have a rag with me. Even if I can't get baby oil or something out of my pocket, I make sure to give their noses and mouths one last wipe and tell them to "be good." I also try to check their girth one last time just in case. Plus, I always have cookies waiting for them at the end!"
Q: What's the most rewarding part of the job?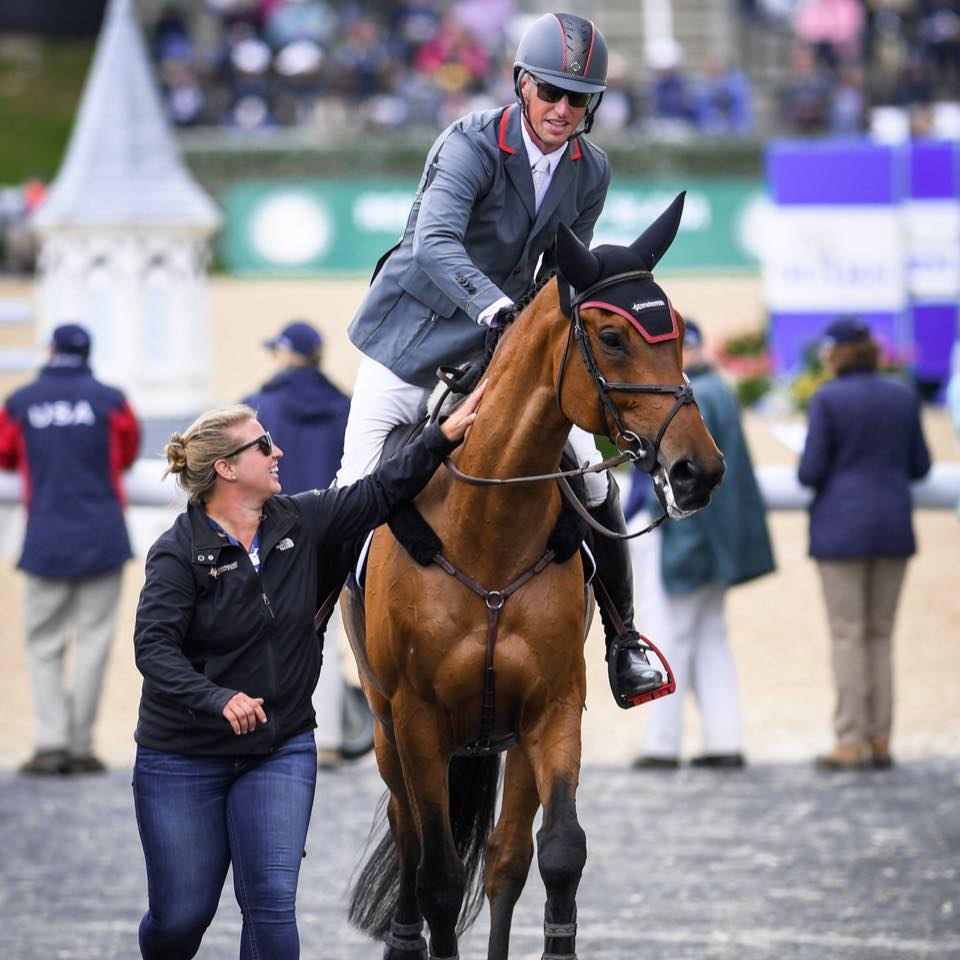 While doing well at the big events such as Land Rover Kentucky are great, most times it is something as simple as a four-year-old doing its first show.
We just had a six-year-old do his first CCI-L back in May; he was the first horse that Doug broke from nothing since I had started, and he was amazing all weekend. To see how far he had come in a short amount of time, and to see the potential that is there, was incredibly rewarding. I remember when we couldn't turn him out without a halter and lead rope attached because you couldn't catch him!
I also love when our students come back from a show or a round, and they are so excited to tell me about how they did. These guys work day-in and day-out for me, so to see their work pay off is one of the best things.
Q: What do you consider to be the biggest challenge of the job?
Keeping all the wheels moving in the right direction. We are a 60/40 split between 3-day event horses and hunter/jumpers, so there is always a lot going on. This keeps us on the road quite a bit with very little turnover time while at home. It is very important that I have a good crew at home who communicates well, and we all work cohesively together. I would much rather hear from six people that we need to order hay or grain than come home to nothing, and I have to jump in the truck immediately and go pick some up as soon as the store is open. Doing the multiple disciplines means that the type of care and body maintenance is different – my event horses are kept much more lean than my jumpers (and especially compared to the hunters!!), so staying on top of that and keeping mental notes in my head is difficult. Thankfully we have a great team, and I own a million white boards!
Q: What items do you use most often in the barn?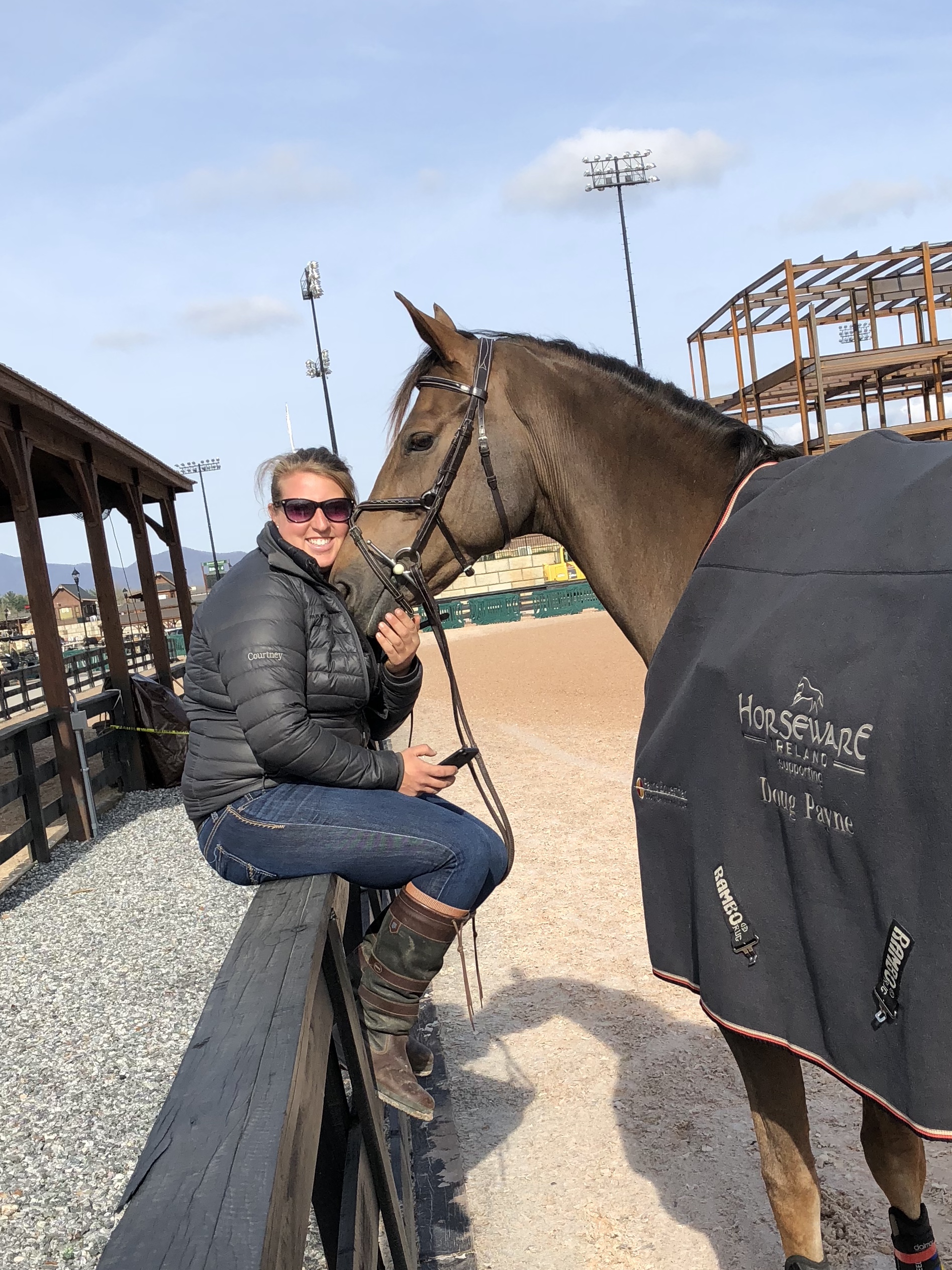 A good rubber curry comb is at the top of my list. Between the sand in Aiken and my desire to have them all as shiny as possible, I use my curry comb a bunch. I also like to keep a ton of Show Sheen or some kind of mane and tail detangler spray. I don't brush tails unless we're going somewhere or while at a show, but I load their tails up with the Show Sheen every day to keep them from getting dreadlocks. We also go through a lot of fly spray with the bugs in the South East.
Q: What is your biggest time-saving trick in the barn?
If it is finished, put it away! I try to write the daily list so that we would ideally be using the last dressage saddle before the first jump saddle makes an appearance for the day. This way all of the dressage tack can get cleaned and put away while we are tacking up horses who are jumping. I have a list of "standing chores" which includes hay, water, stalls, and laundry. If it is just me in the barn because the kids are riding, I may go ahead and tack up two of Doug's horses then have a third one groomed off, so when he comes in and I need to bathe, get the next one tacked, etc. I am already ahead of the game. Then I can take care of the horses the way I want. I'm thankfully pretty good at multitasking, so it works. But as long as the kids are moving productively then it gets things done. Probably my biggest life-saver is that I put together a binder which lists all the equipment the horses will go in for each phase/type of ride. That way newer students don't wander around the barn looking for someone to show them what tack to use.
Q: What's your best grooming tip?
Pay attention to detail. Get to know your horses – their legs, coat, skin, eating habits, turnout behaviors, etc. and use it to your advantage. I have one horse that is super sensitive to the sand, skipping one day of washing his legs and skin funk shows up, but then the only thing that works on it is Micro Tek. I've tried every other anti-fungal shampoo with no luck.
I have another horse who eats half of his breakfast every morning, goes outside for a couple hours, gets ridden, and then will finish breakfast. All of these things are normal, but it scares everyone when they first start working for us. Don't let the little things get to you, because horses spend every day of their lives trying to hurt or kill themselves, so things are going to happen that are out of your control.
Love them like they are your own. Communicate with your boss about how they want things done, and remember that everyone is on the same team. Never stop learning though, talk to other grooms, talk to vets and farriers, read articles, and keep an open mind. Things will work for some horses and not others, that doesn't make them wrong. Don't ever be afraid to ask for help. Most importantly, find out what kind of treats your horses like the best and keep those on autoship through Amazon, Chewy, or Smartpak!
Photos courtesy of Courtney Carson