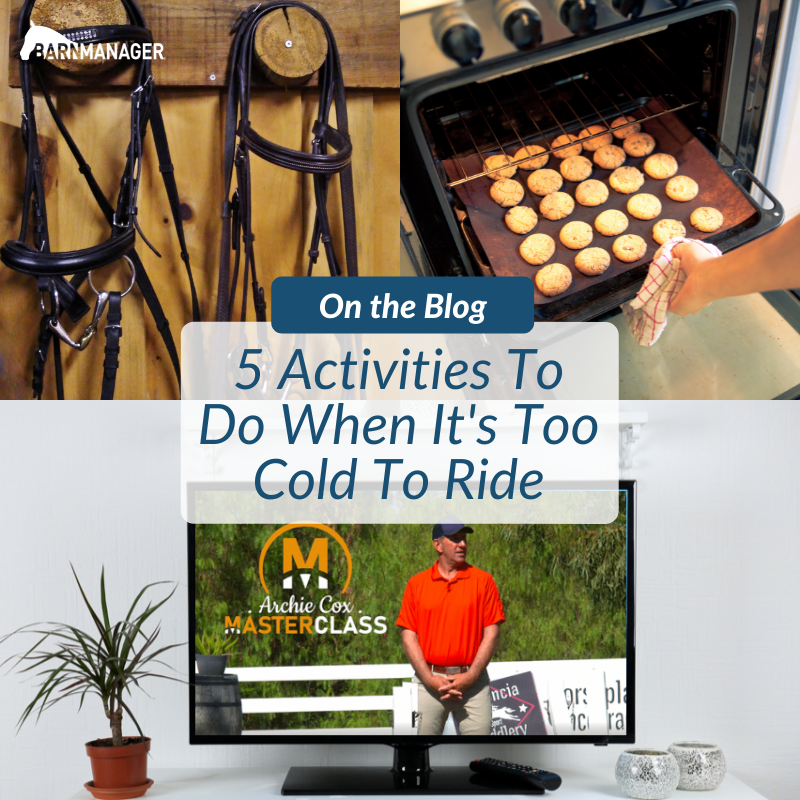 Five Activities To Do When It's Too Cold To Ride
For most people, the winter months include some days when the temperatures are too cold to safely ride your horse. Below are some equestrian-related activities to keep you busy during those ice-cold days.
1. Watch Live Streams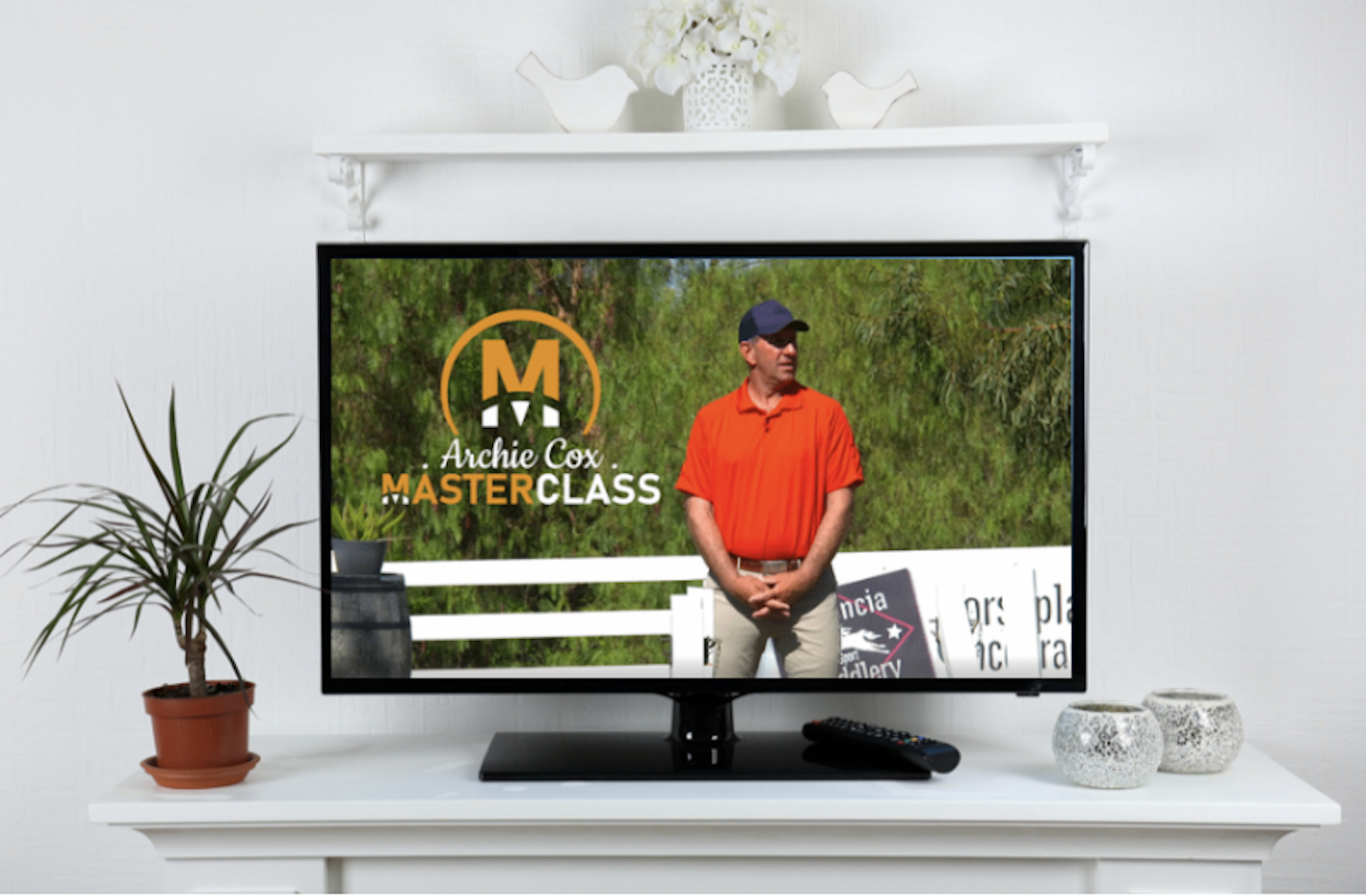 If you are stuck inside because of freezing temperatures or several feet of snow, check out coverage from some of the horse shows happening elsewhere. Live streams are available for both World Equestrian Center locations, the Winter Equestrian Festival, and the Desert International Horse Park. USEF Network also offers educational content and horse shows on demand. If you want to learn more from top equestrians, watch a Masterclass or a Barn Talk from Horse & Country. You may not be able to have a lesson that day, but you can still grow your knowledge and skills remotely.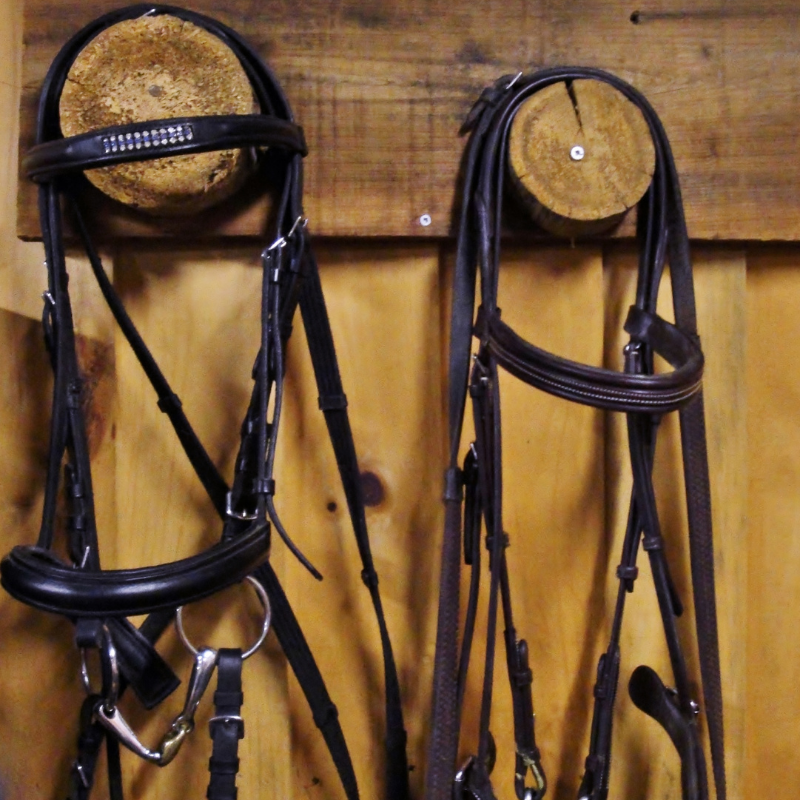 2. Clean Tack
If your barn has a heated tack room, consider taking the time to deep clean and condition all of your tack. It's difficult to find the time to do this during a regular busy day when you are riding. Go the extra step and take apart your bridle, clean your bits, condition your saddle, and polish your boots. Make sure to clean all the tiny leather pieces that often get skimmed over in day-to-day cleaning. This is a good time to make note of any equipment that might need to be replaced or fixed. You could also bring your tack home if you prefer to work while watching a movie or live stream of a horse show.
3. Make Homemade Horse Cookies
Baking when it's cold or snowing is always a fun way to keep you busy. After making a batch of cookies for yourself, consider baking some homemade treats for your favorite horse. Although it's no longer the holiday season, check out BarnManager's DIY Holiday Horse Treat Recipes for some fun ideas. This is an activity your horse will definitely appreciate, no matter what time of year.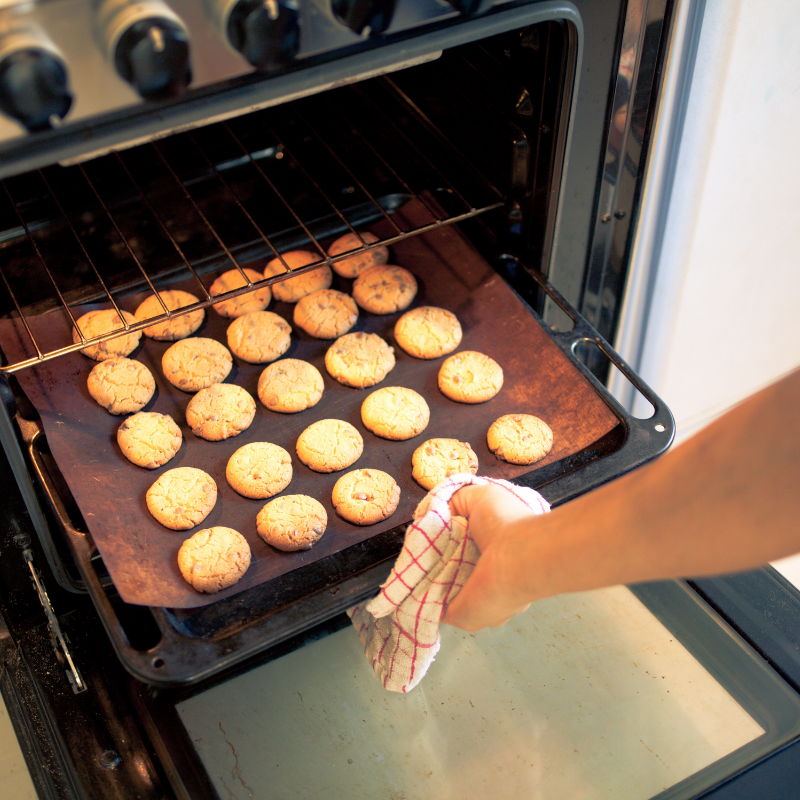 4. Organize Your Tack Trunk
Cleaning out your tack trunk can be a daunting task depending on how much equipment you acquire over time. It's a good idea to go through and reorganize every once in a while, especially if you struggle to find things in a pinch. Buy baskets or clear containers that easily fit into your trunk and use them to store gear such as bits, extra pieces of tack, spurs, and gloves. Create separate piles of equipment to throw out if well-worn or donate if still in good condition. Empty out your entire trunk and use the barn vacuum or a hand-held one from home to really get ready for a clean start. When you put everything back in, try to put your most used items at the top of the trunk for easy access.
5. Clean Out Your Closet
Equestrians have a habit of collecting shirts and breeches throughout the years and then not wearing most of them. Take advantage of those cold days when you are stuck inside to go through your closet and decide what clothes you actually wear and what you really don't need. You can also do this with boots, half chaps, show jackets, and other equipment that have accumulated over time. If the items are still in good condition, consider donating to an organization that makes gently-used riding clothes available to other horse lovers who need them, such as The Rider's Closet.
Although nobody wants to spend a day inside away from their horse, try to make the most of that time with these fun and productive activities from BarnManager.
Have questions about utilizing BarnManager or want to give it a try for yourself? Request a live demo here!