The holiday season has officially arrived, so it is time to start searching for the perfect present for your horse. While horse treats are an obvious choice, you may want to give your favorite equine partner something a little more special this year. Keep reading for a horse holiday gift guide from BarnManager.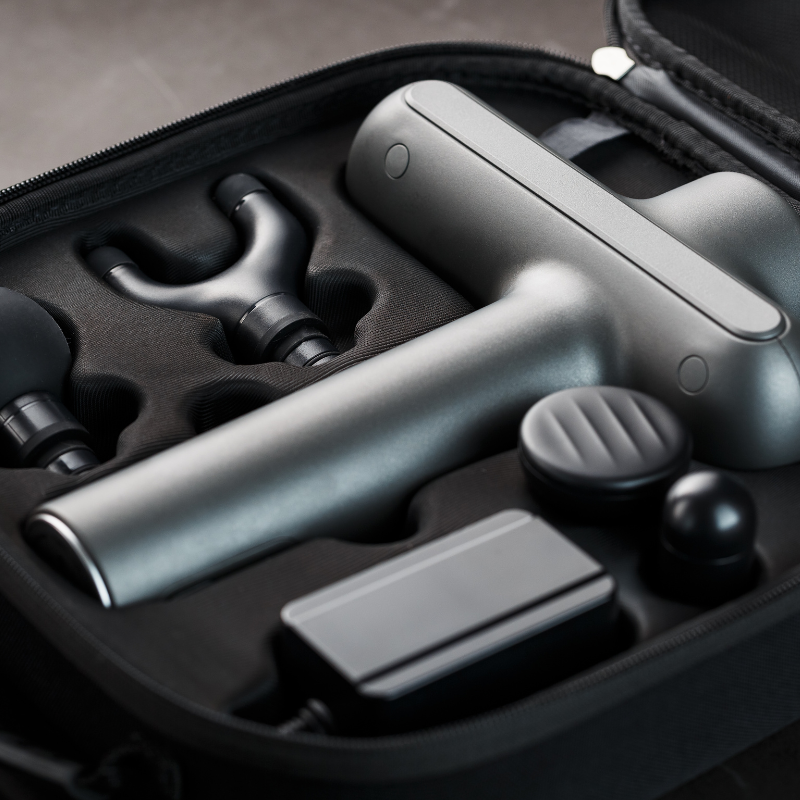 Massage Gun
Help your horse feel their best by gifting them a hand-held massage gun. While a full massage blanket may be too pricey of a present, massage guns are a more affordable option. Although mainly marketed for human athletes, massage guns can also be very beneficial to horses before and after exercise. Bonus, you can use it too!
Coat Conditioner
Investing in a quality coat conditioner for your horse is an excellent choice. There are several options you can find online or at your local tack store. Check the ingredients before purchasing to make sure there is nothing harmful or drying in the product. Also, take a quick look at online reviews or ask your barn friends which coat conditioning products they like best.
Quarter Sheet
If you stay in a colder climate during the winter, a quarter sheet is a great present to help ensure your horse stays warm during exercise. This extra layer while you ride can make a big difference in keeping your horse comfortable during those freezing days. Some online tack shops allow you to customize your quarter sheet so you can purchase it in your barn's colors.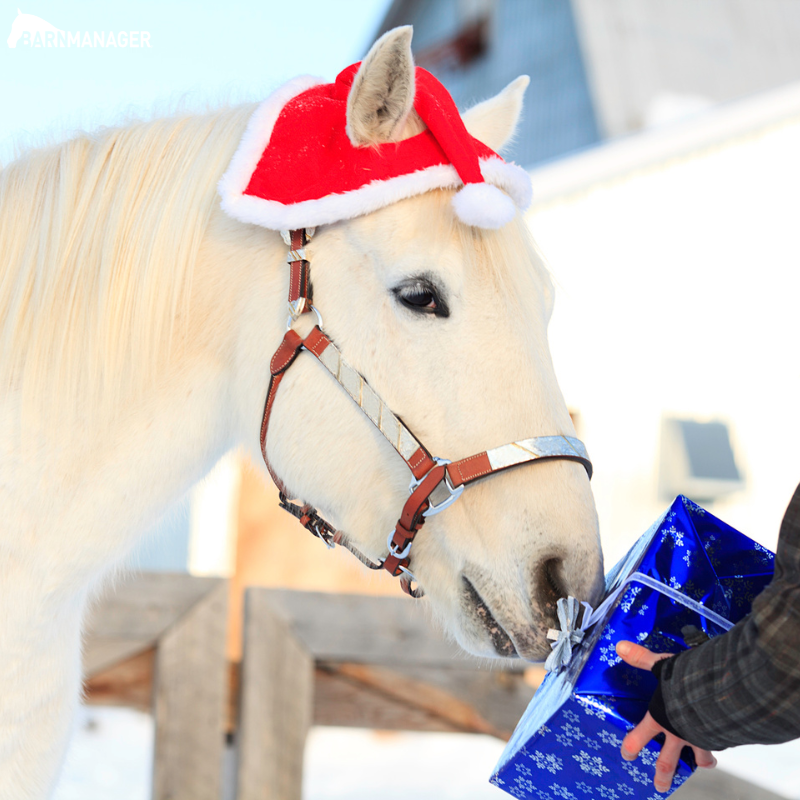 Grooming Gloves
Grooming gloves are a terrific gift if your horse loves being brushed. While many people use mitts and curry combs, these actual gloves help you work comfortably on every part of your horse's body, which is also a nice way to give your horse a little massage treatment before and after riding.
Hanging Stall Toy
If you have a horse that gets bored easily, they may really appreciate a hanging toy for their stall. While some toys are edible, others are designed for them to chew on and play with. This gift can come in handy to help keep your horse occupied when turnout time is limited because of snow or ice.
Horses are always there for us on good days and bad, so finding them the perfect holiday gift is a must. Happy gifting and happy holidays from BarnManager!
Have questions about utilizing BarnManager or want to give it a try for yourself? Request a live demo here!