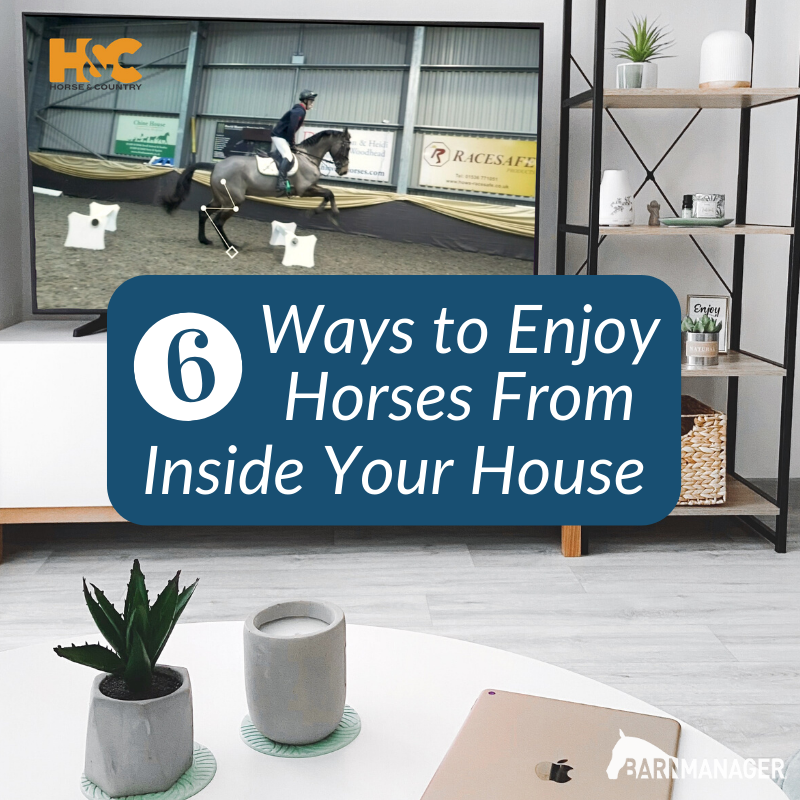 Six Ways to Enjoy Horses From Inside Your House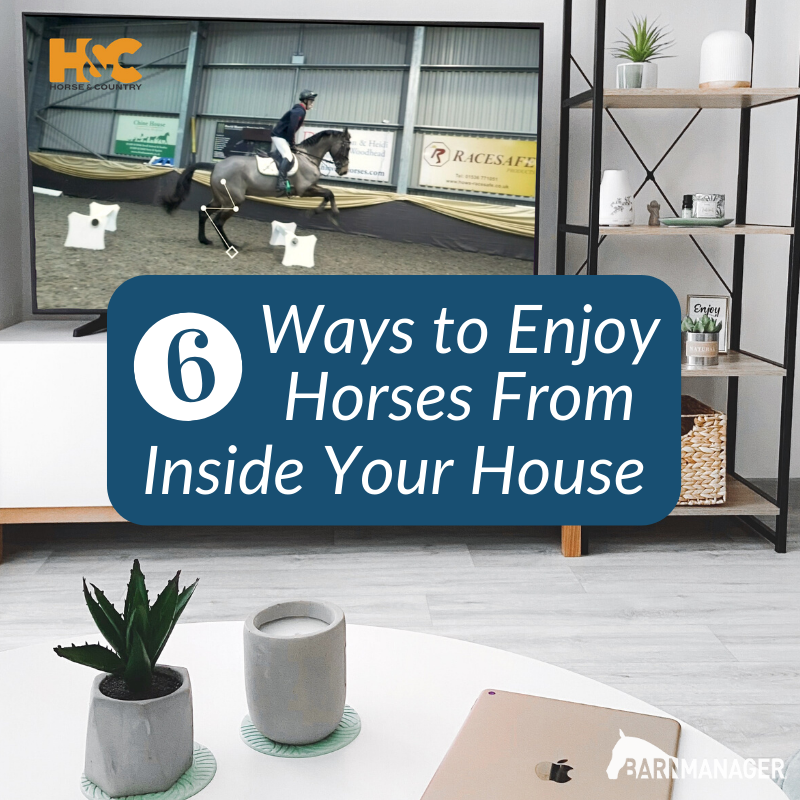 While there's nothing that compares to quality time in the saddle or in the barn with your horse, there are still ways to appreciate horses – and to increase your equestrian knowledge – while at home.
Short of bringing our horses into the house with us, here are five of our favorite ways to enjoy horses at home.
1. Watch Horse & Country TV's free content. – Horse & Country TV is jam-packed with equestrian video content, including free training videos and a 24/7 free channel! You can tune-in any time online here and find what's coming up on the TV guide, here.
(We'll be back with the rest of this list right after we finish watching "At Home with Carl Hester.")
2. Take in a Masterclass (or 10). – While you're watching Horse & Country TV, take advantage of the opportunity to learn from the biggest names in equestrian sports through their Masterclasses. For showjumpers, you'll find exercises and techniques to try from riders including Scott Brash, Georgina Bloomberg, Laura Kraut, and many more. Eventers can enjoy instruction from more than a dozen top riders, and dressage riders can find inspiration from Isabell Werth, Carl Hester, and others.
You'll need a subscription to watch, but at less than $10/month, you'd be hard pressed to find more affordable instruction.
3. Read a book. – There's so much to be learned and enjoyed within the pages of a good book. If equestrian sport is of interest, get a copy of Riding for the Team to relive the stories and images of 47 of the USA's medal-winning equestrians and their horses. To expand your riding knowledge, check out Anne Kursinski's Riding and Jumping Clinic, Helen Crabtree's Saddle Seat Equitation, or this great reading list, compiled by eventer Jim Wofford.
For equestrian fiction, revisit old favorites or find new ones among this list. The Show Strides series is a great new series, and we'd be lying if we said we hadn't looked up where to buy our old favorite Saddle Club books.
4. Listen to a podcast. – In the last few years, there's been a big increase in the number of equestrian podcasts available and in the high-quality content that they're delivering. The Equestrian Podcast, the Plaidcast, and the Heels Down Happy Hour are just a few of those worth a listen.
5. Find a new favorite TV show. – Forget "Keeping up With the Kardashians," "Keeping up With the Kaimanawas" could be your new favorite reality show.
The series follows three sisters dedicated to saving New Zealand's Kaimanawa horses from slaughter and re-training them, and it's just one of several original reality series on Horse & Country TV. If you have horse-crazy kids at home too, be sure to check out "Wendy."
6. Make horse treats for your next trip to the barn. – Before you put another loaf of sourdough bread in the oven, why not give making horse treats a try? We previously shared, here, a few holiday treat recipes that are worth trying any time of the year!
Find more ideas of things to do while staying at home here and here and learn a few ways to support the equestrian industry amid show closures here.