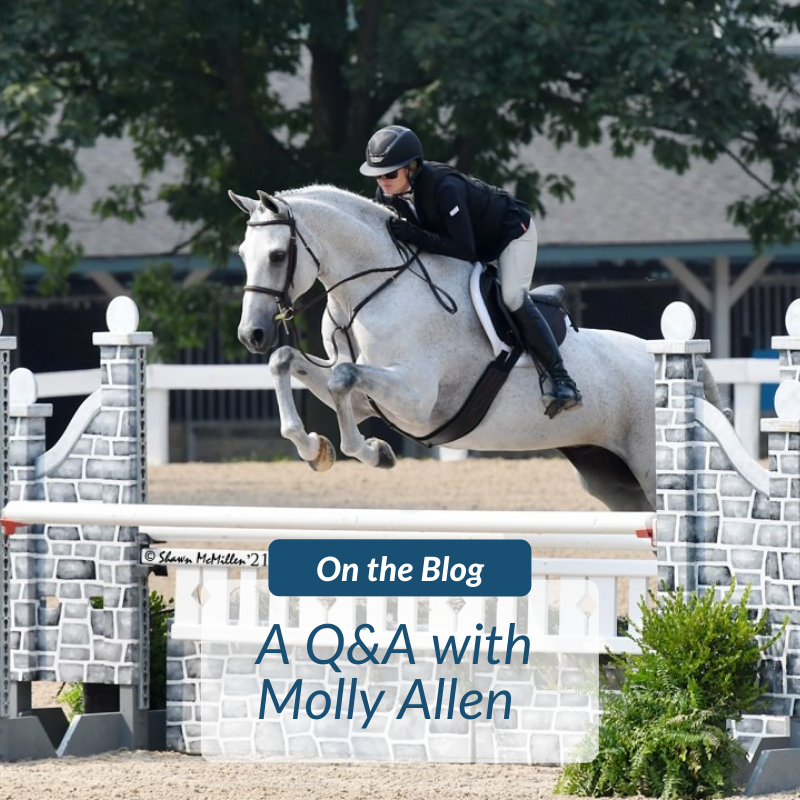 The BarnManager Q&A With: Molly Allen, assistant trainer for Rachel Kennedy at ESP Farm
The BarnManager Q&A With:
Molly Allen, assistant trainer for Rachel Kennedy at ESP Farm, located in Brookeville, MD
What are three things that are always in your ring bag?
Molly: I always carry boot polish, an extra pair of gloves, and the good luck charms that were braided into Celtic Fire's mane on the day we were 10th in the 2021 USHJA National Hunter Derby at the Winter Equestrian Festival.
What is the most helpful habit that you practice at the barn?
Molly: Consistency! Whether young and green or already seasoned, I find that all horses thrive in a training routine that is consistent, but not stale or repetitive, in order to reach their full potential. Horses, like human athletes, need routines that are appropriate for their current level, and the consistency to help them reach the goals we set for them. And patience, lots of patience!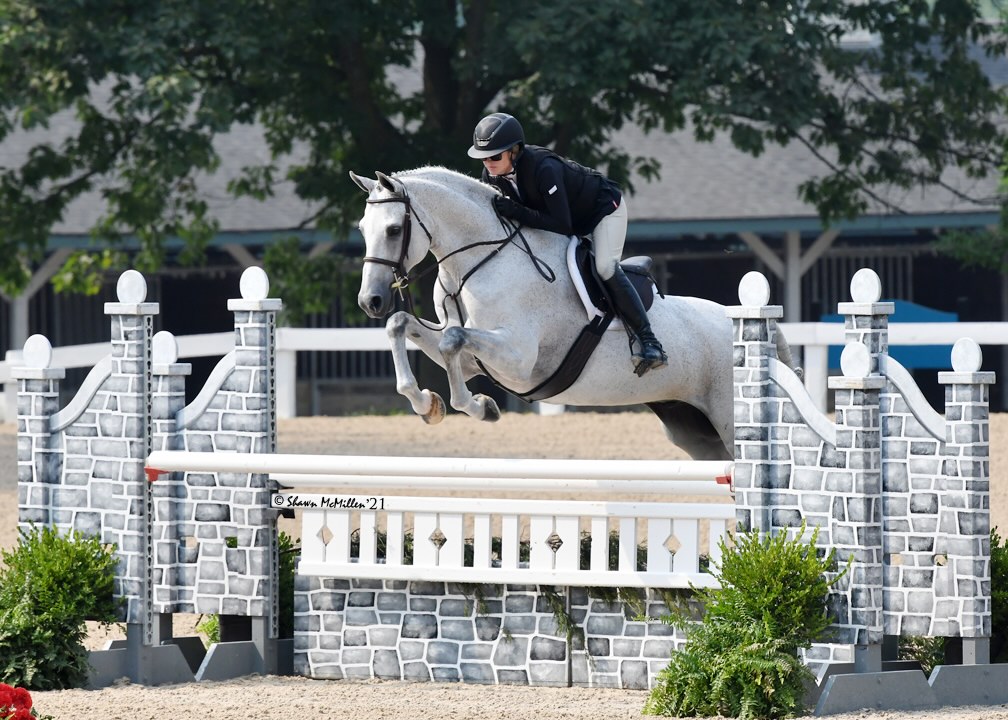 How do you foster a great team environment in your business?
Molly: At ESP Farm, we always aim to create a positive environment for our team. I try to have an upbeat attitude and lead by example. I prioritize objectives, delegate tasks, and have an organized schedule each day. I find that this helps most days run smoothly and with low stress.
What is your favorite equestrian competition and why?
Molly: My all-time, no-questions-asked, favorite show experience was the GCT in Chantilly, France. At the time I was grooming for Legacy Stables, and 2021 Olympic Gold Medalist Ben Maher was our rider. It was an unbelievable experience; from the horse show facility, to the history of the town, everything was amazing.
What is your best tip or hack for grooming or horse care? And where did you learn it?
Molly: Here's a tip you can use in that panic-stricken moment when you discover that your horse has a fat leg. To decide what to do if you're in a situation where you can't reach your vet, check the leg for scrapes and knicks. If the leg is free of abrasions, then it's probably best to apply poultice to the area underneath a standing wrap. If you see that there is an abrasion that may have caused the swelling, then you can go ahead and sweat the leg with Furazone underneath cotton or plastic wrap and a standing wrap. My mom taught me that tip!
If you were a horse, what would you be and why?
Molly: A 2'6" low adult circuit champion. A 10 mover and jumper just thriving in a new career move. It's the best life by far, with all the treats and pets!
Photo by Shawn McMillen Photography
Have questions about utilizing BarnManager or want to give it a try for yourself? Request a live demo here!