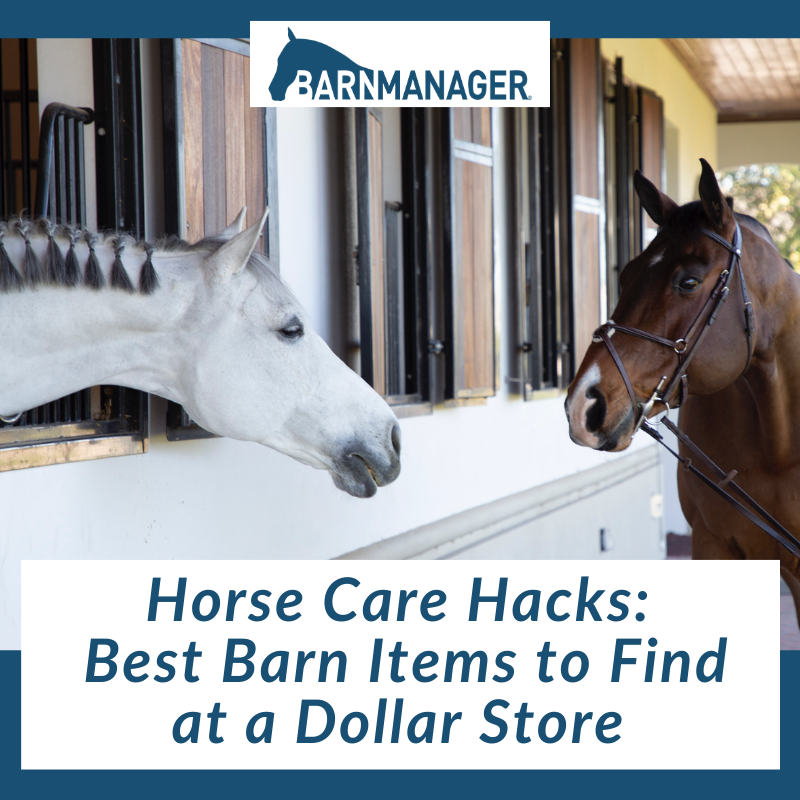 Horse Care Hacks: Best Barn Items to Find at a Dollar Store
It's no secret that horses are expensive – so why not save money when and where you can? Here are 12 barn items to pick up at the dollar store (usually for only $1!) to save you money, and possibly to provide a more affordable, alternative option!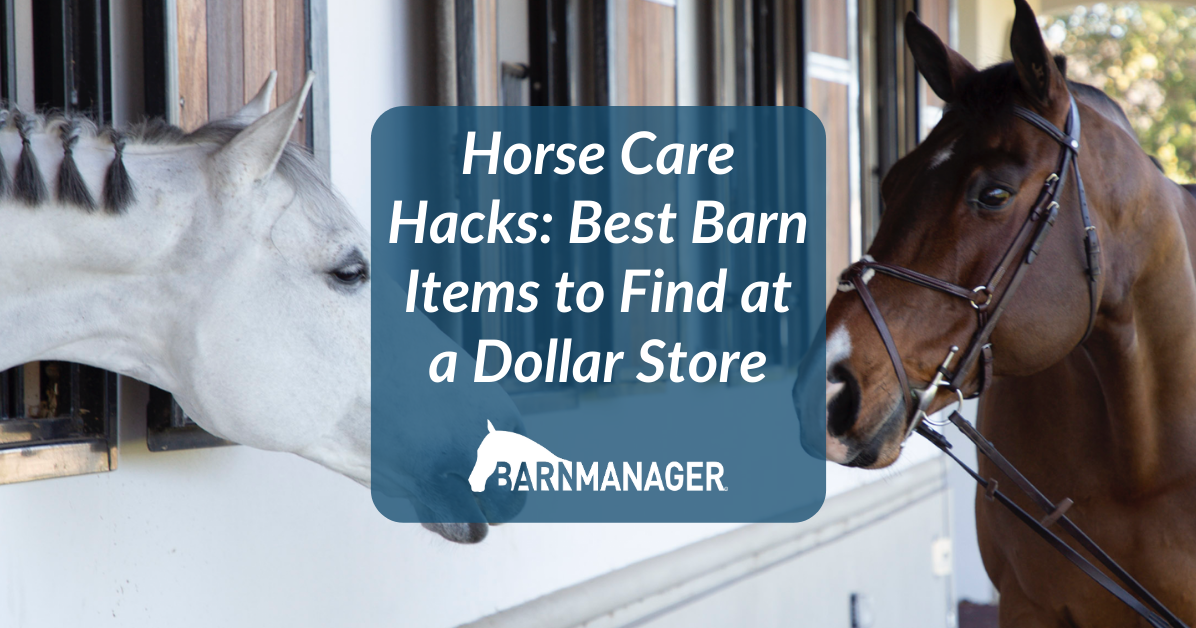 – Artificial flowers – These are perfect for inexpensively decorating jumps or dressage letter boxes, and you're not likely to find them cheaper anywhere else!
– Baby wipes – From cleaning your own hands to bits to your horse itself, cost-effective baby wipes can be extremely handy to have around the barn.
– Diapers  – Did you know diapers are great as wraps for hoof poultice or hoof packing? It never hurts to have one or two on hand or in your barn's first-aid kit.
– Epsom salts – Epsom salts are also great to have on hand for soaking abscessed hoofs.
– Peppermint – You can usually find multiple types of peppermints available in bulk packages for your whole barn!
– Leather wipes – Inexpensive containers of leather wipes are great for the quick wipe of your boots or saddle or to keep in your truck or trailer for easy cleaning at horse shows.
– Rubber bands – You can find the small rubber bands that you need for braiding or banding at the dollar store for much less than what you might pay at a tack shop.
– Sponges – Large sponges designed for car washing are perfect for bathing horses, and small packs of kitchen sponges are great for cleaning tack.
– Storage containers – You'll find storage containers of all shapes and sizes at the dollar store! Small craft supply containers are perfect for storing studs and stud kits or braiding supplies.
– Spray bottles – Grab a few plain spray bottles for fly spray, detanglers, water, or anything else you may need!
– Toilet brushes – Cheap toilet brushes are great for scrubbing out water buckets!
– Towels – You can never have enough towels around the barn, so why not get them as inexpensively as possible?
What other useful items have you found at the dollar store?