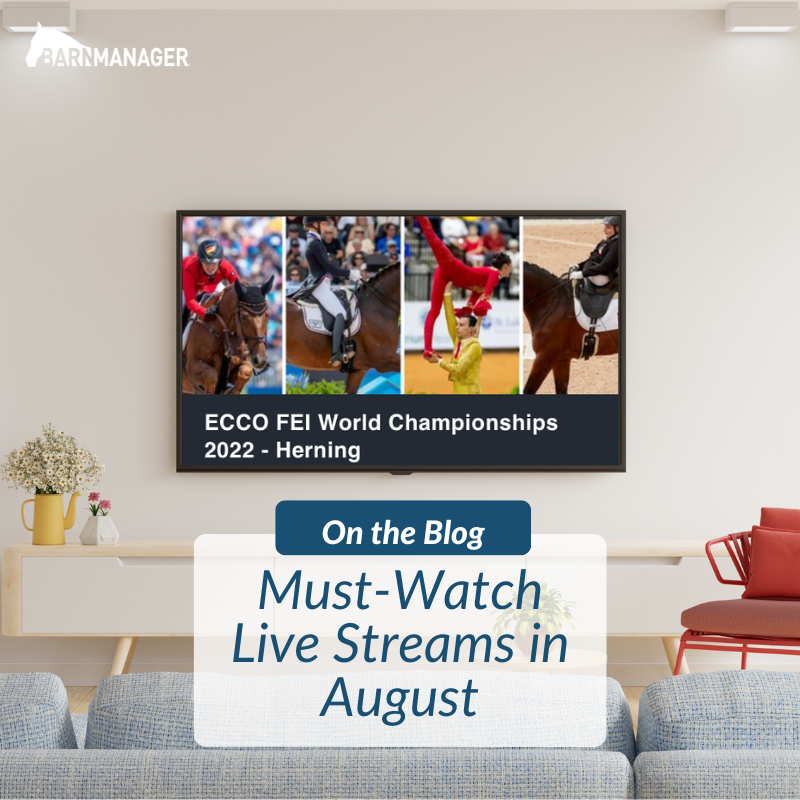 Must-Watch Live Streams in August
As the summer show season begins to wrap up, there are several exciting events slated for August. Continue reading to find out where you can watch the top show jumping, hunter, equitation, dressage, and eventing competitions this month.
ECCO Fédération Équestre Internationale (FEI) World Championships:
August 6-14, 2022 – This year's FEI World Championships will take place at EquiPark in Herning, Denmark. The championship will showcase dressage, show jumping, vaulting, and para dressage competition. The best horse-and-rider combinations from close to 70 nations will provide top-level competition. The event schedule for each discipline can be found on Longines Timing.
Where to watch: ClipMyHorse.TV
FEI North American Youth Championships:
August 8-13, 2022 – The 2022 FEI North American Youth Championsships will take place during the Great Lakes Equestrian Festival week VI at Flintfields Horse Park in Williamsburg, MI. The horse show will feature both show jumping and dressage competition. Children, juniors, and young riders will have the opportunity to compete in a championship format. During this show, riders are able to show in a team event as well as individually.
Where to watch: USEF Network or ClipMyHorse.TV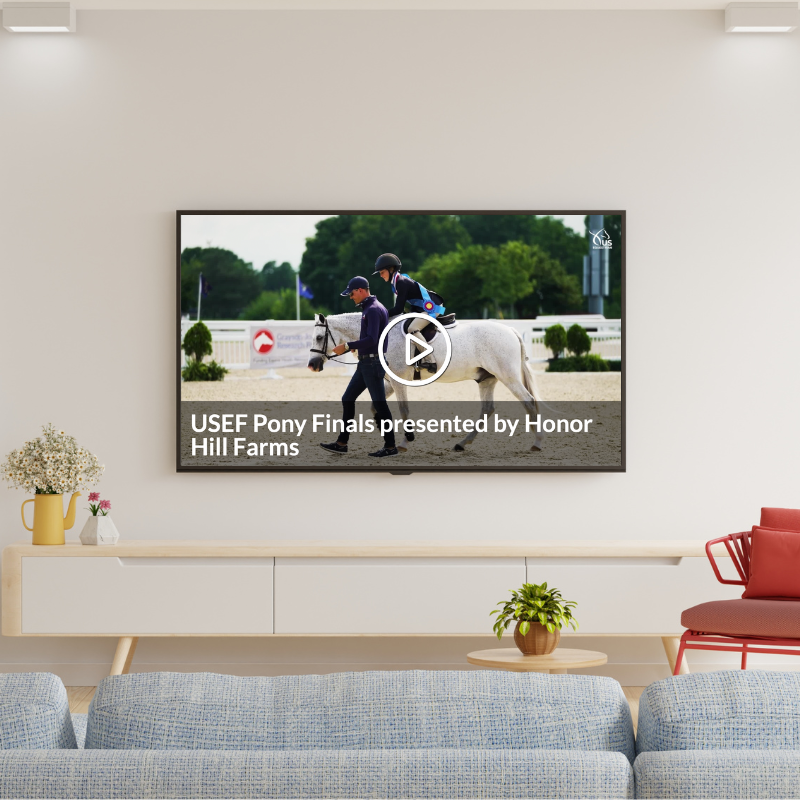 US Equestrian (USEF) Pony Finals Presented by Honor Hill Farm:
August 9-14, 2022 – Watch the country's best ponies compete at the 2022 USEF Pony Finals presented by Honor Hill Farm. The event takes place at the Kentucky Horse Park in Lexington, KY. The competition will feature the Regular Pony Hunter USEF Championship, the Green Pony Hunter USEF Championship, and the Marshall & Sterling/USEF Pony Medal Finals.
Where to watch: USEF Network
Longines Global Champions Tour (LGCT) London:
August 19-21, 2022 – LGCT London will take place at Royal Hospital Chelsea in London, England. The show will include two-star, five-star, and Global Champions League show jumping competition. The Longines Global Champions Tour Grand Prix of London will be the highlight event, taking place on Saturday, August 20.
Where to watch: GCTV
United States Dressage Festival of Champions:
August 22-28, 2022 – The 2022 U.S. Dressage Festival of Champions will take place at HITS Chicago at Lamplight Equestrian in Wayne, IL. The event showcases top dressage horse-and-rider combinations in 16 different divisions, including the USEF Dressage Seat Medal Finals.
Where to watch: USEF Network
World Equestrian Center – Ocala Dressage XV:
August 27-28, 2022 – Dressage riders will take center stage at World Equestrian Center – Ocala during the Dressage XV show in Ocala, FL. This event will be a national show and also serve as an official qualifying competition for the 2022 Great American/United States Dressage Federation Regional Championship.
Where to watch: ClipMyHorse.TV
MARS Great Meadow International:
August 26-28, 2022 – The MARS Great Meadow International event is held at Great Meadow in The Plains, VA. This competition highlights high-performance eventing and has been selected as the final preparatory trial for the team representing the United States at the 2022 FEI Eventing World Championships in Italy on September 14-18, 2022.
Where to watch: Horse & Country
Have questions about utilizing BarnManager or want to give it a try for yourself? Request a live demo here!