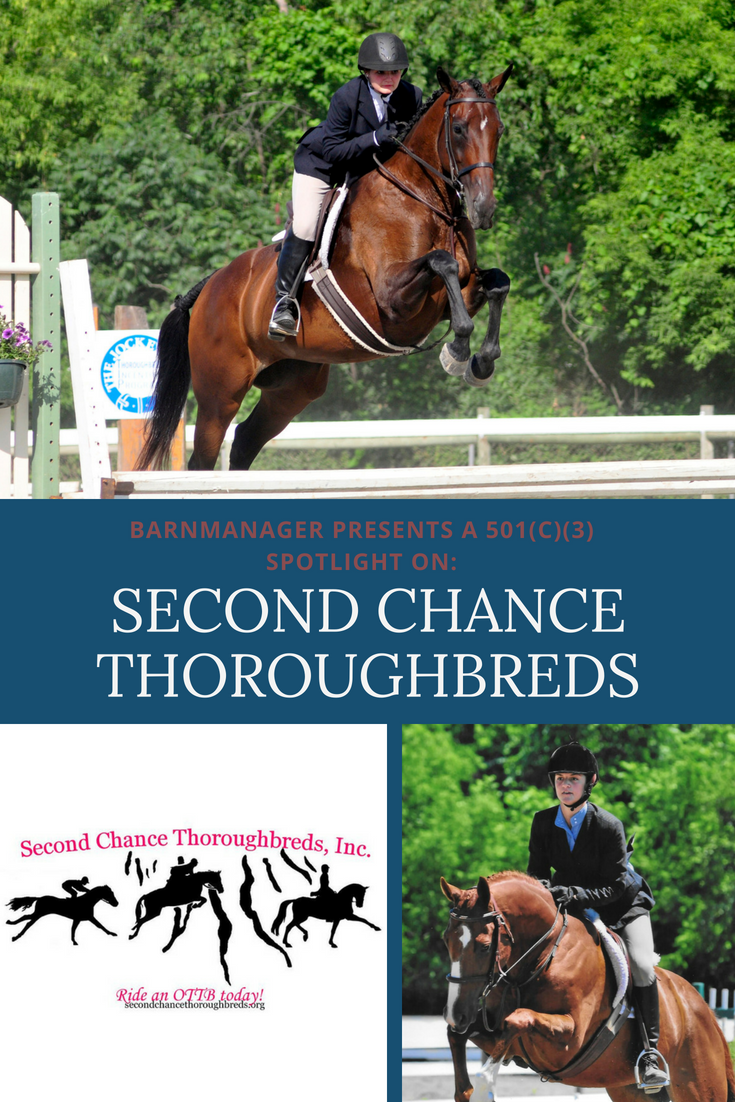 501(c)(3) Feature: Second Chance Thoroughbreds
Through our 'Free for 501(c)3' program, our team at BarnManager has had the opportunity to learn more about incredible equestrian non-profit organizations from across the country. Each month, we'll be featuring one such organization here on our blog!
Everyone deserves a second chance, or, at Second Chance Thoroughbreds, at least every retired Thoroughbred race horse.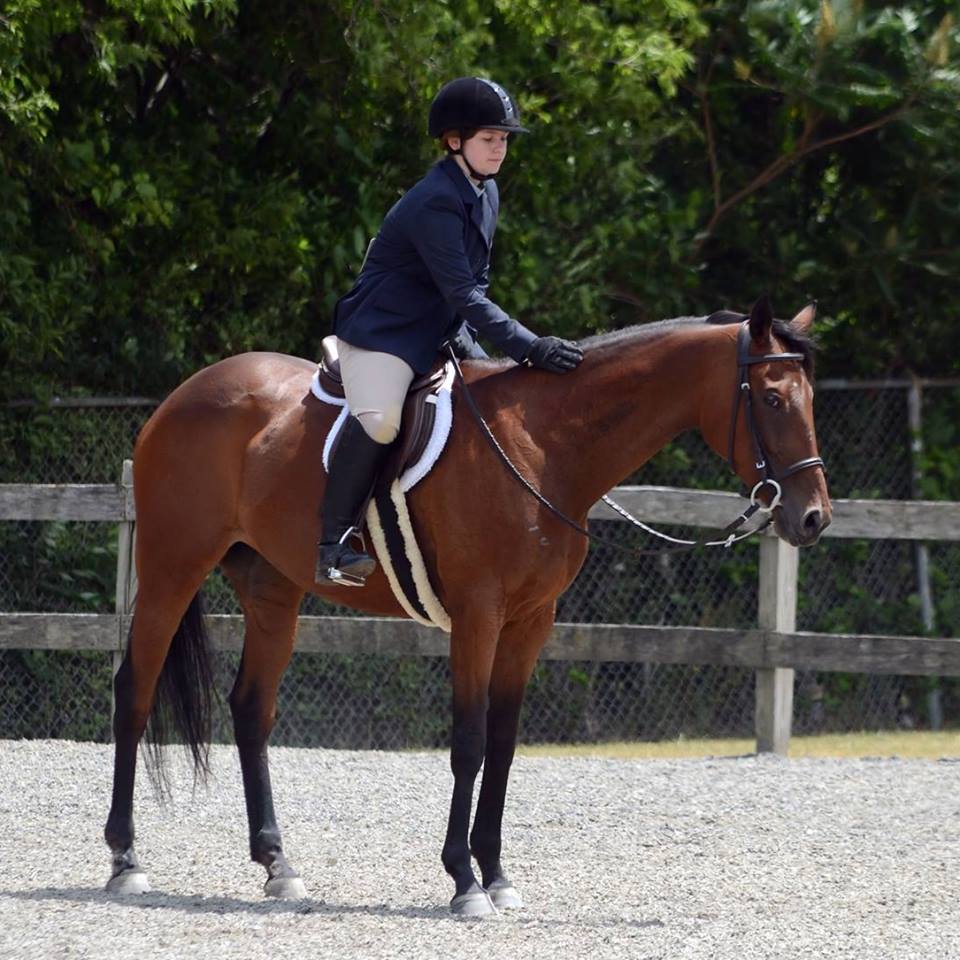 Collette Duddy started the registered 501(c)(3) non-profit in 2012 after she had made her first trip to the backside of the Finger Lakes Race Track in Farmington, NY, in September of 2011. There, Duddy was struck by the quality of the horses – even those who may not have been successful on the track – as well as by the lack of post-racing options in the area
Today, Second Chance Thoroughbreds' board of directors includesDuddy and fellow lifelong horsewomen and volunteers, Karen Faillace and Robyn Hancock-Null. The organization is dedicated to providing OTTBs with a soft landing after the end of their racing careers, giving them ample down time and re–training before transitioning the horses to a new career.area for those horses. Soon after Duddy's initial visit, six off-the-track Thoroughbreds (OTTBs) traveled to the Duddy's farm in Spencer, NY, to be re-trained and re-homed.
One of 64 organizations nationwide accredited by the Thoroughbred Aftercare Alliance, Second Chance Thoroughbreds also works to educate and demonstrate to the public how versatile and trainable Thoroughbreds are by offering clinics and participating in shows, parades, and community events. The organization is also unique in offering riding lessons and a summer horsemanship program using some of the OTTBs.
"OTTBs receive a lot of training while they are on the track, both under saddle and on the ground," said Duddy. "Most Thoroughbreds are very good at loading, tying, and standing for the farrier and vet, and they are easily transitioned into a new career."
With many horses coming into the program or leaving to be adopted and re-homed at any given time, BarnManager has been a welcome addition to the non-profit in helping them keep track of each horse's paperwork and schedule. BarnManager's cloud-based software allows the staff of Second Chance Thoroughbreds to input information and seamlessly communicate about the details of each horse's care.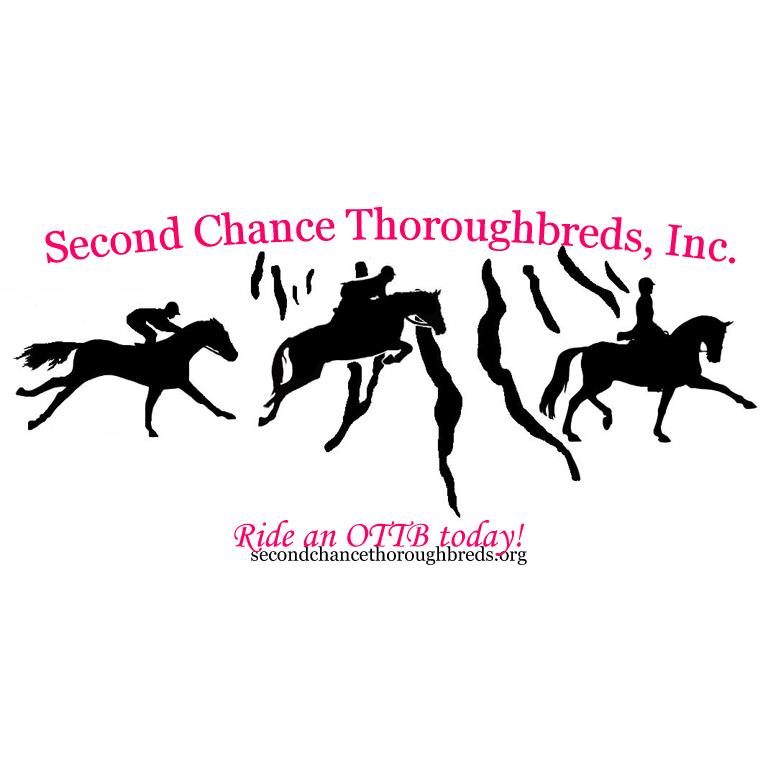 "BarnManager helps keep us organized," explained Duddy. "It's very helpful to be able to store Coggins and other health papers in one site. When a horse is adopted, it's easy to print out all of the info to send with the new owner, including the dates of the last farrier visit, worming, and vet exams, etc."
To learn more about Second Chance Thoroughbreds, visit www.SecondChanceThoroughbreds.org.
To signup for a Free Trial of BarnManager click here, and to learn more about out Free for 501(c)(3) program click here!