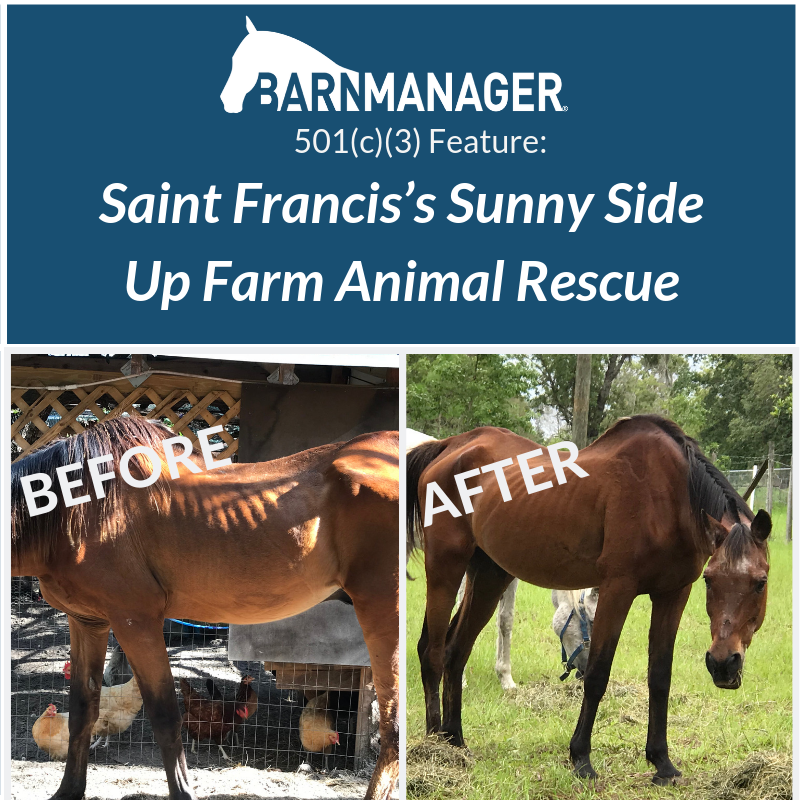 501(c)(3) Feature: Saint Francis's Sunny Side Up Farm Animal Rescue
Through our 'Free for 501(c)3' program, our team at BarnManager has had the opportunity to learn more about incredible equestrian non-profit organizations from across the country. Each month, we'll be featuring one such organization here on our blog!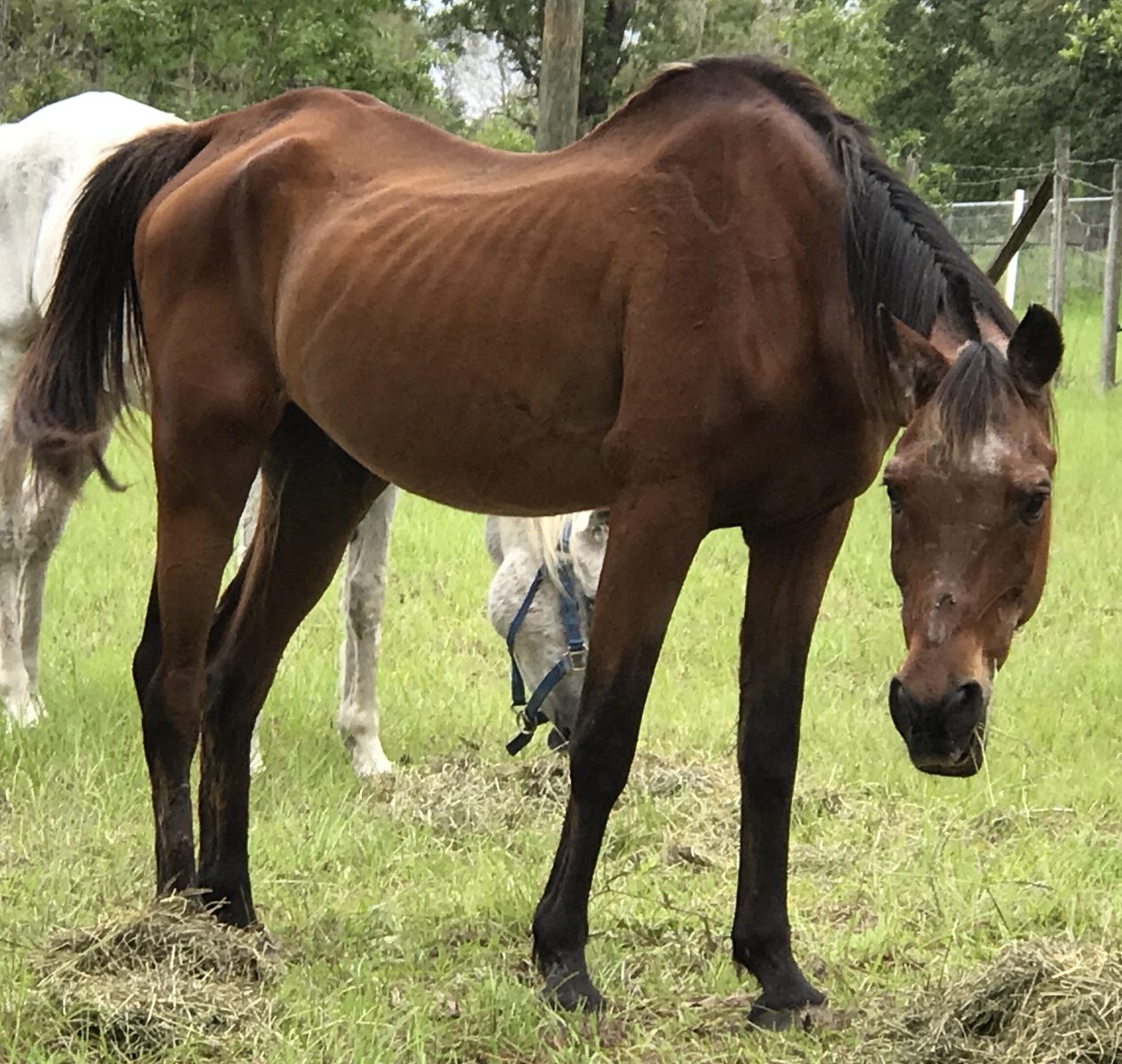 In 2016, Michele Hughes spent nearly a month in the intensive care unit with a blood clot and pulmonary embolism. When she got out of the hospital, her husband bought her several chicks and brought the young chickens next to her bed.
It was a simple gesture, but for the life-long animal loving Hughes, it was enough to spark an idea. Hughes began raising chickens and taking in animals of all types at what became known as Sunny Side Up Farm in Lecanto, FL. Before long, Hughes' reputation for helping animals had spread, and she and her husband began receiving calls asking if they could take in animals that were unwanted because of unfortunate situations or moves.
In April 2018, following the continued growth of Hughes' rescue efforts, and with the help of her husband, mother, and daughter-in-law, Saint Francis's Sunny Side Up Farm Animal Rescue was officially launched as a 501(c)(3) non-profit rescue organization.
"Our goal is to positively change the relationship between people and animals, and one of our main focuses is on teaching children how to care for and have compassion for animals," explained Hughes, who runs the rescue with the help of three part-time volunteers.
Presently, Saint Francis's Sunny Side Up Farm Animal Rescue is home to three goats, seven pigs, five rabbits, numerous chickens, turkeys, geese, ducks, and cats, and 20 horses – enough that Hughes new she needed to find a solution for managing all of the information and medical records that went along with each horse.
"I was looking for something to help me organize all of the horses; it's so hard to keep everything written on paper," explained Hughes, who began looking in the iPhone App Store before coming across BarnManager.
Now, Hughes is able to use the software to manage the horses available for rescue, as well as her own gaited horses that are the backbone of Saint Francis's Sunny Side Up Farm Animal Rescue's fundraising efforts.
"We rely on donations, and for fundraising, we have been offering trail rides out in the Withlacoochee Forest," explained Hughes, who helps oversee up to six riders at a time on the daily trail rides through the beautiful forested landscape surrounding the rescue.
All of the funds raised through the trail rides go directly to helping the horses and the other animals being rehabilitated or available for rescue at Sunny Side Up Farm.
To learn more about supporting Saint Francis's Sunny Side Up Farm Animal Rescue through trail rides in Lecanto, FL, visit their Facebook page here.