Originally posted by Nicole this time four years ago, this is the story of her childhood horse, Alaska, and the amazing journey they shared. This week, we decided to look back on the story of how Alaska inspired Nicole's interest in management and horse care as well as how he ensured she would be around to create BarnManager.
Before moving into the Washington International Horse Show for the week, I made a quick trip down to Gordonsville, Virginia to visit the beautiful rehab facility and farm that is Oak Hill Farm. Oak Hill is owned and operated by Dr. Timothy Ober DVM (USEF Show Jumping team vet), and his amazing team. But most importantly, Oak Hill is the home to my horse Alaska for his retirement years. Alaska turned 20 this summer, and my visit featured much celebration and reflection on our time together.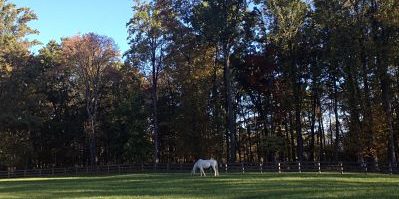 Anyone who loves an animal understands that there is a unique bond between human and animal. There is a silent language, often accompanied by looks of understanding, unsolicited displays of affection, and a certain loyalty that two humans are not capable of recreating between one another. Whether it is a dog who never leaves your side when you are homesick or a horse that makes you question whether you are the one in charge, they make us feel whole.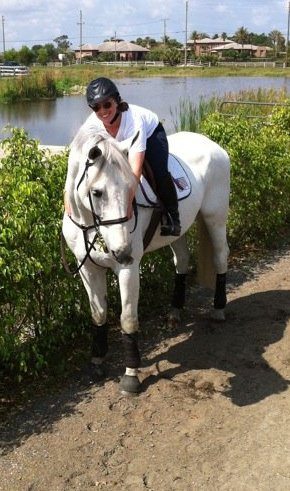 The joy that I felt in seeing how happy my horse is living out his retirement surrounded by breathtaking scenery, caring people and an abundance of everything that a horse could ever dream of was all-encompassing. I walked around the farm smiling from ear to ear, inhaling slowly and allowing the fresh country air to sweep me into a state of bliss.
On a quiet Sunday morning, I sat in the grass in the middle of his beautiful green paddock. I watched him move slowly and pleasantly around the field following the best grass. Every few minutes, he came over to where I sat and checked in, patted me down in search of treats, looked at me with is big warm eyes and went back to munching. I think that anyone who passed by probably thought that I was crazy, but I never feel more at home than I do when I am near him.
Alaska came into my life by accident. He came to me as a circumstance of coincidence and luck, and I never could have predicted just what luck he was bringing along with him. He was a kind and generous teacher. One that never held a mistake against me for even a nanosecond and who rewarded me generously for my growth and development. As a rider and horseperson, I was better for having him in my life.
He spurred my interest in horse care and management. Growing up a barn rat, I spent as much time with the horses and in the barn as I could. But with Alaska, my time in the barn became more focused. I wanted to learn to care for him in the best ways. I stalked vets, farriers, chiropractors and more, listening, trying to see what they were seeing. and feel what they felt. I became more in tune with the subtleties of communication between animal and human.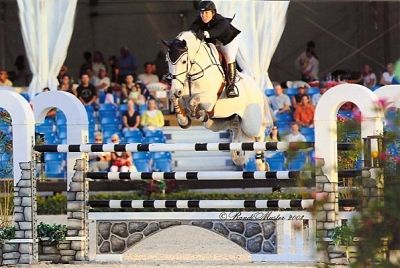 And in the meantime, Alaska did his thing. He taught, he was patient, and he brought happiness and purpose to my life. And so, it was only appropriate that he played a leading role in shining a light on what was to become the most trying time in my young life.
At 17 years old, thinking that I had life nearly figured out, my world came crashing down. Alaska was so gentle and kind that to fall off of him was an embarrassment in itself. At the time, I had never had the pleasure of falling from the 18.2 hand equine's back. So when I lost my balance and struggled to come off as gently as possible, I found myself in a special kind of pain. Along with a bruised ego, I had fractured a couple of ribs. Broken ribs required an x-ray.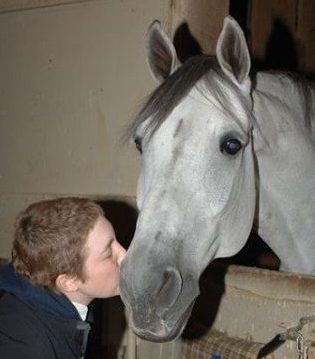 From Alaska's back, I quickly moved found myself subjected to x-rays and CAT Scans and blood work and PET Scans. A tumor had been growing inside my chest. Did he know? My parents were convinced that his wisdom extended into the supernatural. To them, he saved my life. All that I know is that it happened. I fell off of him for the first time during our partnership, and I fell in such a way that a chest x-ray was required, and a chest x-ray got the ball rolling that led to a diagnosis of Stage 3 Lymphoma.
I don't know if he was an agent of fate. I don't know if he was brought to my life for this reason. But as I sat on the grassy hill, watching him make his way slowly across the field in my direction, I didn't care. I am not here without him; I am not me without him.
Cancer is terrifying. Everything in your life turns backward, upside down and inside out. We all go through challenges in life, and we all handle these challenges to the best of our ability. But Alaska made it easy. He remained a constant source of light, love, and happiness. While some people looked at me with sadness or fear and struggled to find things to say that did not need to be said, Alaska looked at me the same. If possible, he was maybe kinder and gentler than ever. He sustained me. He rescued me from dark places, he gave me consistency, hope, and peace.
As I sit here today, 8 years of remission under my belt, I am so grateful to see him living the life that he deserves. We celebrated his 20th birthday with a birthday bag filled with 20 lbs of carrots. I think he is in the prime of his life. He spends his days surrounded by beauty, perhaps the same beauty that he brought to my life.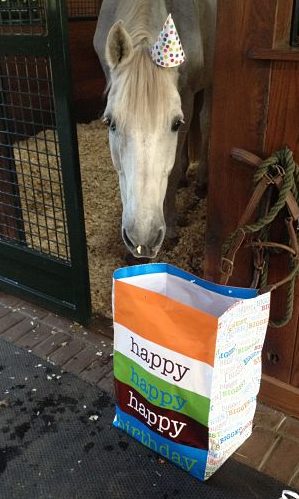 The beauty of waking up each day and looking forward to what life has in store for you. The beauty of appreciating each day for what it brings and not wanting for more. The beauty of knowing that no matter where you go or how you get there, you are lucky enough to be here in the first place. And the beauty in knowing that we found each other, and the rest just is.