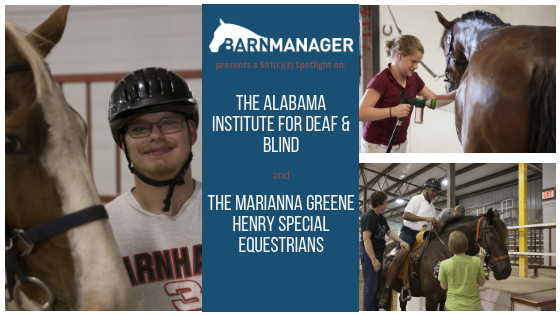 501(c)(3) Feature: The Alabama Institute for Deaf and Blind
Through our 'Free for 501(c)3' program, our team at BarnManager has had the opportunity to learn more about incredible equestrian non-profit organizations from across the country. Each month, we'll be featuring one such organization here on our blog!
In the mid-1980s, one Alabama girl, Marianna Greene Henry, begged her parents to start a therapeutic riding program on their farm near the Alabama Institute for Deaf and Blind (AIDB) in Talladega, AL.
Henry had been volunteering with a therapeutic riding program in Birmingham, AL, and she was amazed at the positive impact that the horses had on the children with disabilities. Knowing that just down the road from her family's farm, the AIDB was helping so many similar children, Henry thought it would be the perfect fit and could make an incredible difference for those children.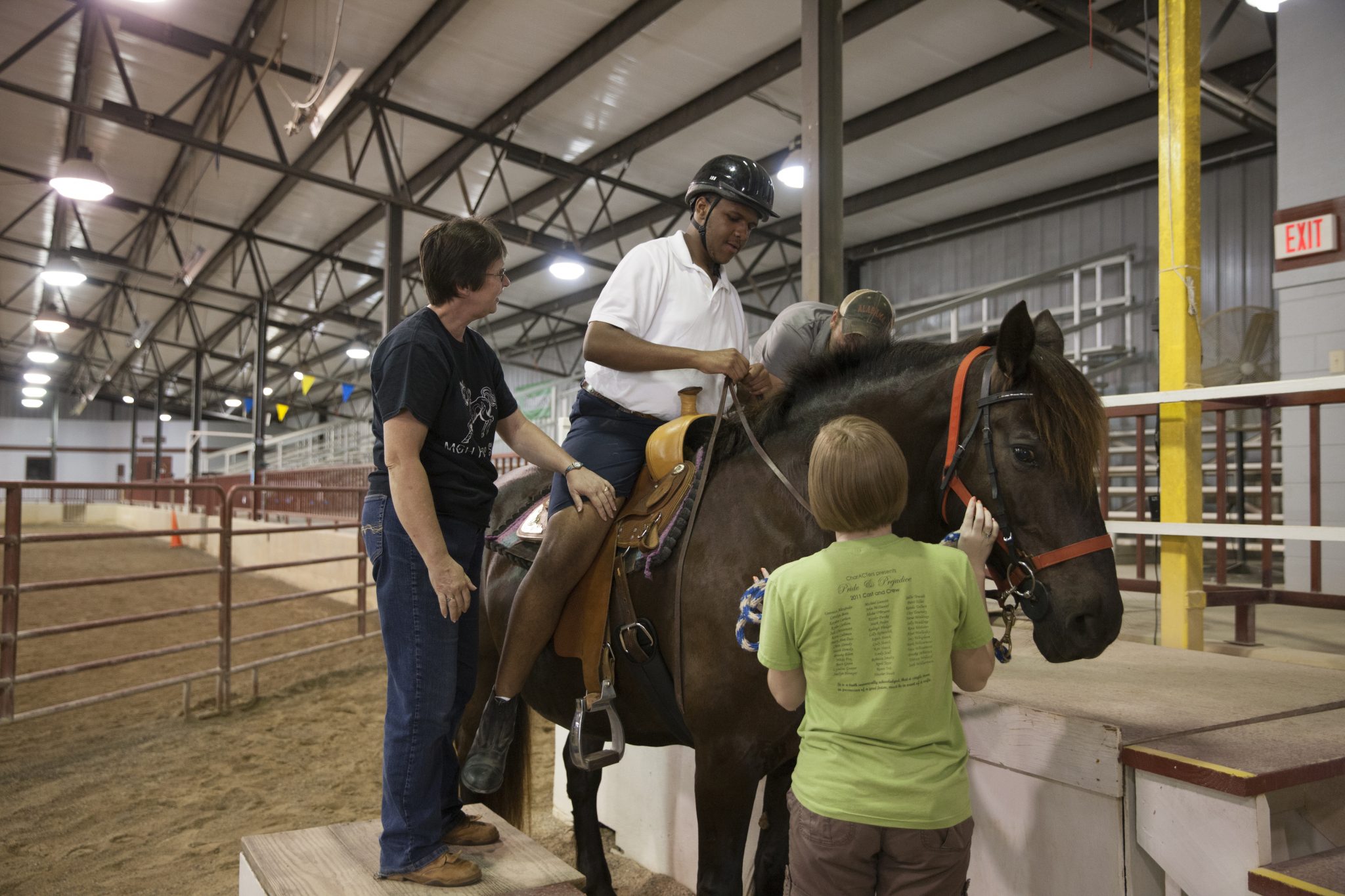 Sadly, in 1989, Henry was diagnosed with cardiomyopathy – a heart disease that only a heart transplant could cure – and she died that March as surgeons tried to implant an artificial heart and before her therapeutic riding program dream could come to fruition.
Soon after their daughter's death, Pat and Marilyn Greene founded the Marianna Greene Henry Special Equestrians program (MGH) as part of The Alabama Institute for Deaf and Blind in memory of their daughter.
"We just looked at each other," recalls Marilyn Greene, "and said, 'She really wanted this.'"
The Greenes started modestly with a few horses and a ring in their side yard. However, within months the program had blossomed into something greater than they ever imagined.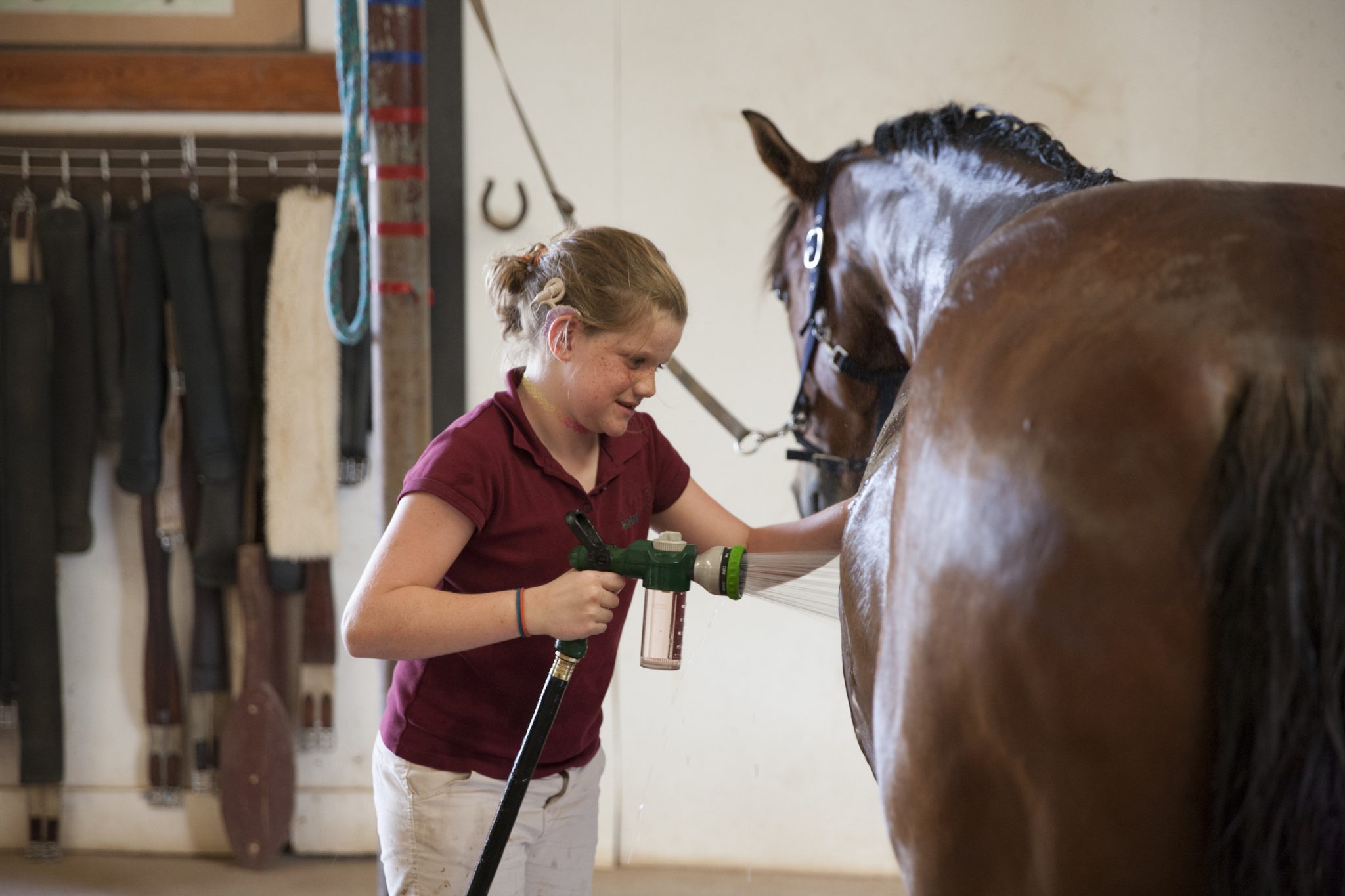 Today, the program at their farm is housed inside a 39,000-square foot arena and serves 350 to 400 children per year, making it the largest program in the country serving deaf, blind, and multi-disabled riders.
MGH's mission is to maximize the potential and well-being for the students by providing equine-facilitated activities in the areas of therapy, sport, and recreation to enhance physical and mental skills, aid in mobilization, and promote socialization and communication. To fulfill that mission, MGH offers therapeutic riding, hippotherapy (physical, occupational, or speech therapy treatment strategy that utilizes equine movement), equine-facilitated mental health, equine-facilitated psychotherapy, equine-facilitated learning, and a work experience program.
In the last fiscal year alone, MGH provided more than 3,000 rides to students at AIDB.
With so many rides and generally around a dozen horses in the barn, MGH now utilizes BarnManager to stay organized.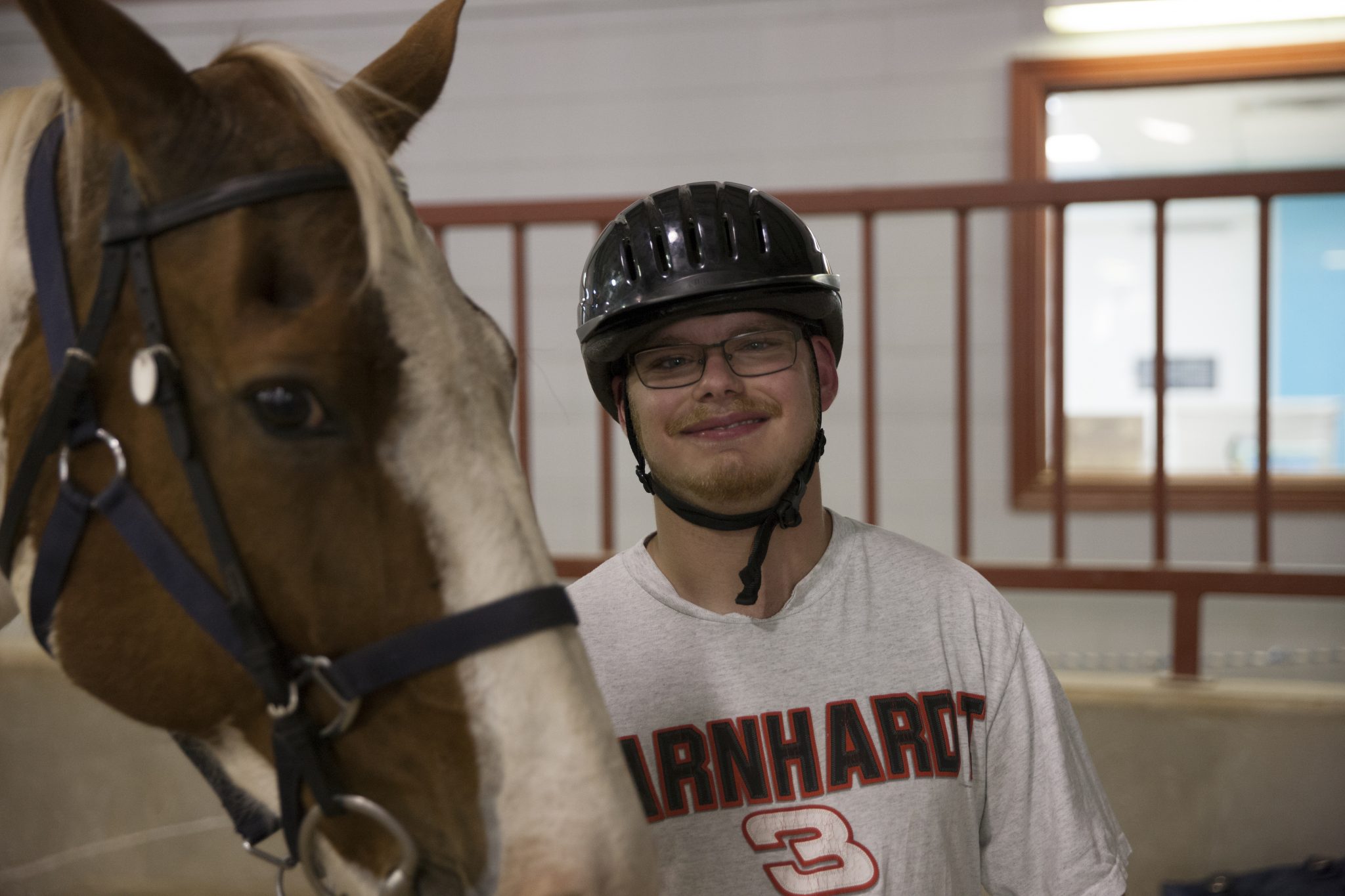 "It's an awesome program," said MGH barn manager, Callie Smelley. "It makes filing paperwork quick and easy. It allows you to have all your information in one place, and it's easily accessible by all MGH employees. Personal profiles for each horse allow you to pinpoint what each horse requires, and we can also share with veterinarians and farriers to keep up with equine maintenance."
Keeping the horses well cared-for allows for the magic that exists between a horse and rider with sensory or physical disabilities that transcends all language and physical barriers – something that is so evident at MGH.
Presently, Marianna Greene's younger brother, Tim Greene, serves as the program administrator and Pat Greene sits as the president of the MGH Foundation. Marilyn and Pat Greene continue to volunteer at MGH every Tuesday, where they've seen first-hand the miraculous transformation of many of the students and the joy and self-esteem that the riders gain.
"It wasn't until I started working with these children that I saw what Marianna saw," said Marilyn Greene. "It saved our lives."
Click here to learn more about MGH and to find out how you can help make a difference!
To signup for a Free Trial of BarnManager click here, and to learn more about out Free for 501(c)(3) program click here!