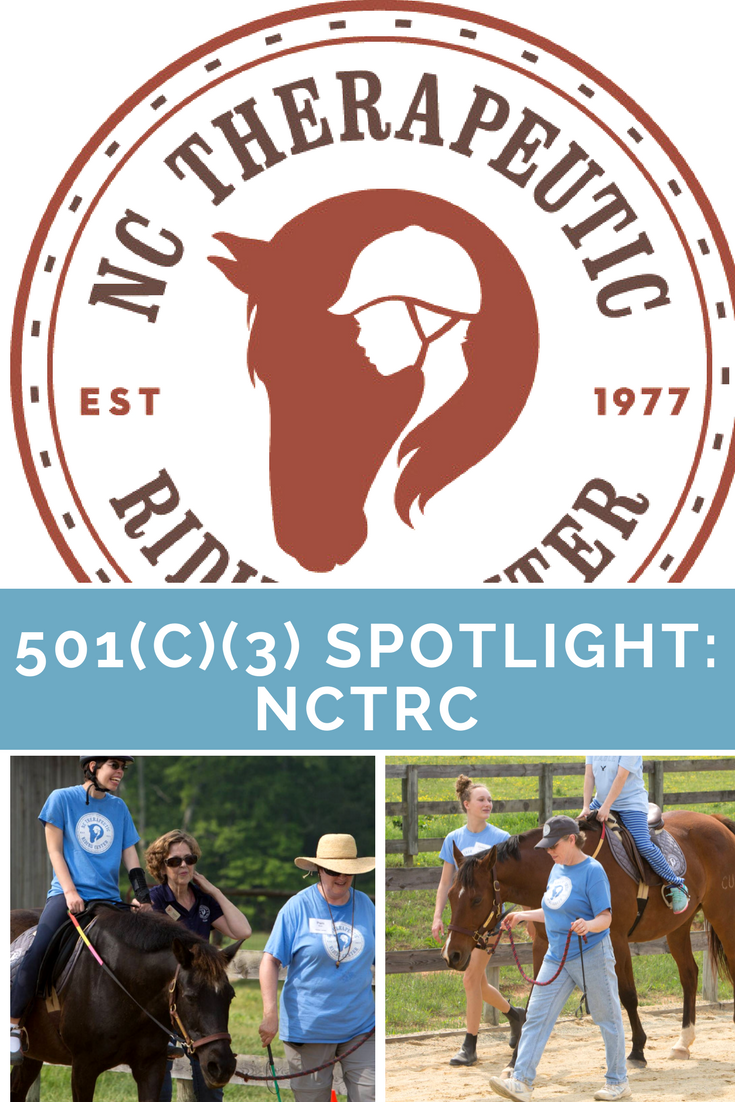 501(c)(3) Feature: The North Carolina Therapeutic Riding Center
Through our 'Free for 501(c)3' program, our team at BarnManager has had the opportunity to learn more about incredible equestrian non-profit organizations from across the country. Each month, we'll be featuring one such organization here on our blog!
In 1977, the North Carolina Therapeutic Riding Center (NCTRC) was founded by Lou Paules, Debby Lominac,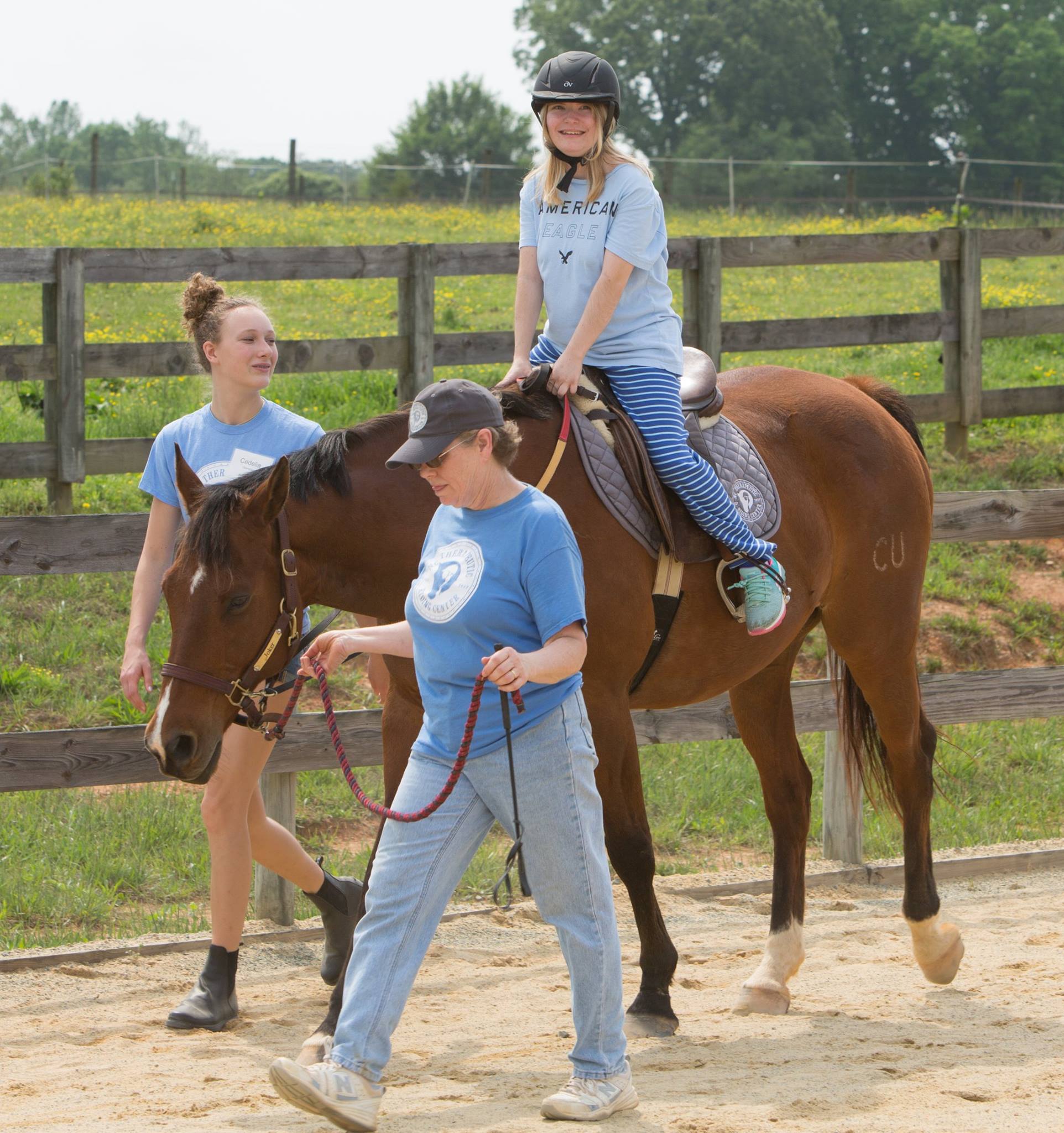 and Dot Kohlbach, who was inspired to start the program after moving from her native Scotland to North Carolina, where she was unable to find a therapeutic riding program to continue the volunteer work that she loved. 
Now, more than 40 years later, not only is the NCTRC program still going strong as the oldest therapeutic riding program in North Carolina, Kohlbach is still involved with the program and with special events, and she and the NCTRC have served thousands of children and adults with disabilities!
For the first 30 years of its history, the NCTRC was a small, all volunteer run organization. Then in 2008, thanks to the generosity of Matt and Suzanne Case, the program moved from Durham, NC, to the Case's Clearwind Farm in Mebane, NC. There, the NCTRC has grown into a highly comprehensive therapeutic center, accredited by the Professional Association of Therapeutic Horsemanship International (PATH International) and offering year-round, full-time programming.
The NCTRC aims to empower children and adults with physical, mental, emotional, and social challenges to create more active, healthy, and fulfilling lives through equine assisted activities and therapies. Some of the challenges faced by the NCTRC's participants include autism, cerebral palsy, Down Syndrome, behavioral issues, brain injuries, and other learning disabilities and developmental delays. Over the last decade, the NCTRC has also added veterans' programming, equine-assisted psychotherapy, and inclusive summer camps.
With many offerings and so many participants, and similarly so many horses now involved in the North Carolina Therapeutic Riding Center, the staff was searching for a solution to manage all of the horses' records when they came across BarnManager.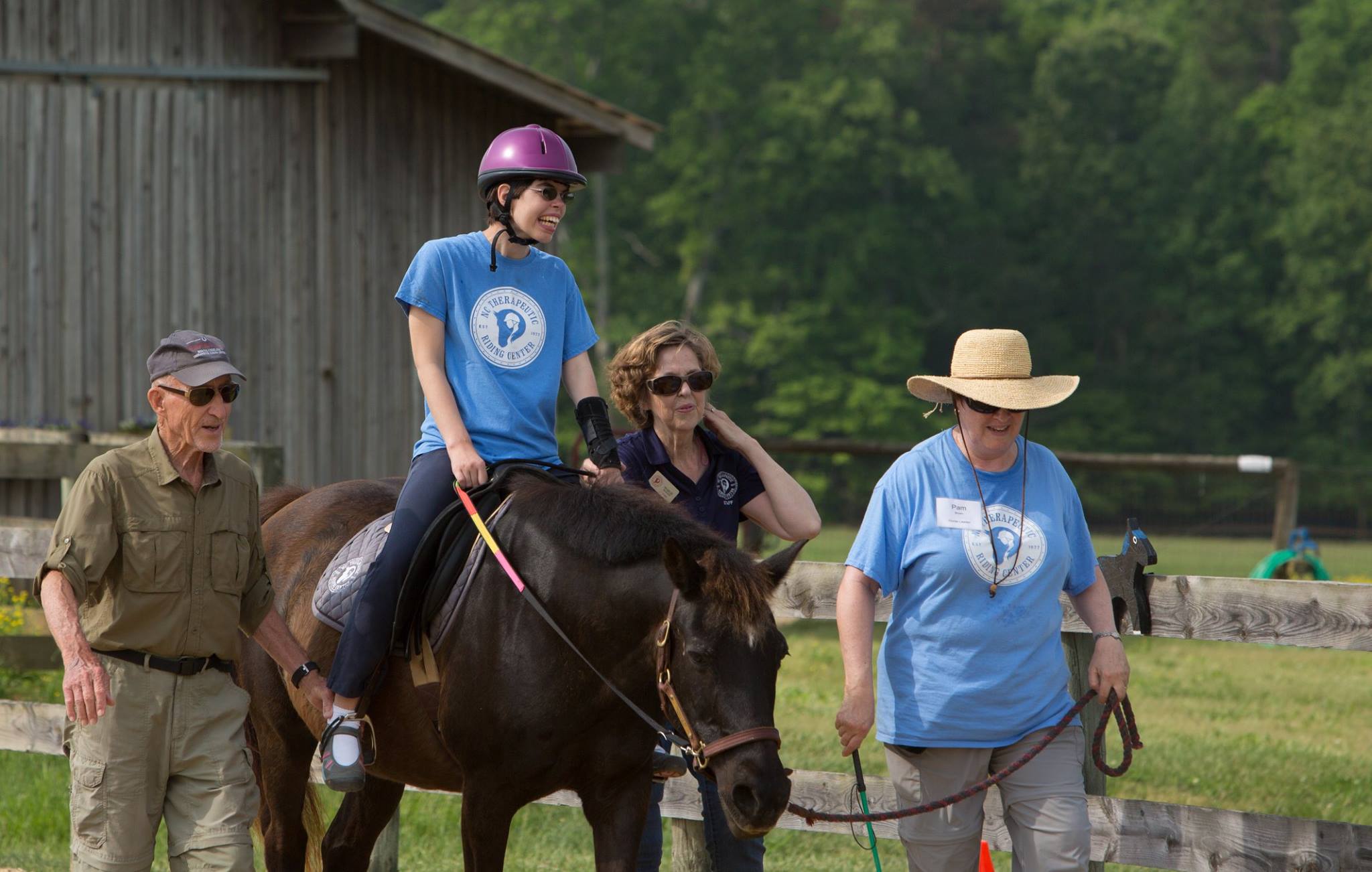 "We were searching online for an affordable software system to manage our herd's records," said executive director Lara Katz. "Most of what we found was way out of our budget, particularly because we needed multiple users. Multiple staff members are involved in the care of our horses, and we wanted to have a way to update horse owners who have generously loaned their horses to us. Finding out that it was free to nonprofits was fantastic and a huge benefit to our growing organization!"
Katz and the team at the NCTRC now regularly utilize BarnManager to quickly and easily access the horses' records on their phones.
"
Before, we used to carry paper files out to the barn for vet visits, and this
has made things so much simpler," said Katz. "W
e are excited about adding our horse owners as users so they can see updates on their horse's health any time they would li
ke!"
For those local to North Carolina, the NCTRC is always in need of experienced horse people to volunteer! Learn more by visiting www.nctrcriders.org. For those not local, Katz encourages others to check out therapeutic riding centers in their area:
"It's the most fun you will ever have volunteering! It's incredible to see the changes that horses bring to clients' lives."
To signup for a Free Trial of BarnManager click here, and to learn more about out Free for 501(c)(3) program click here!