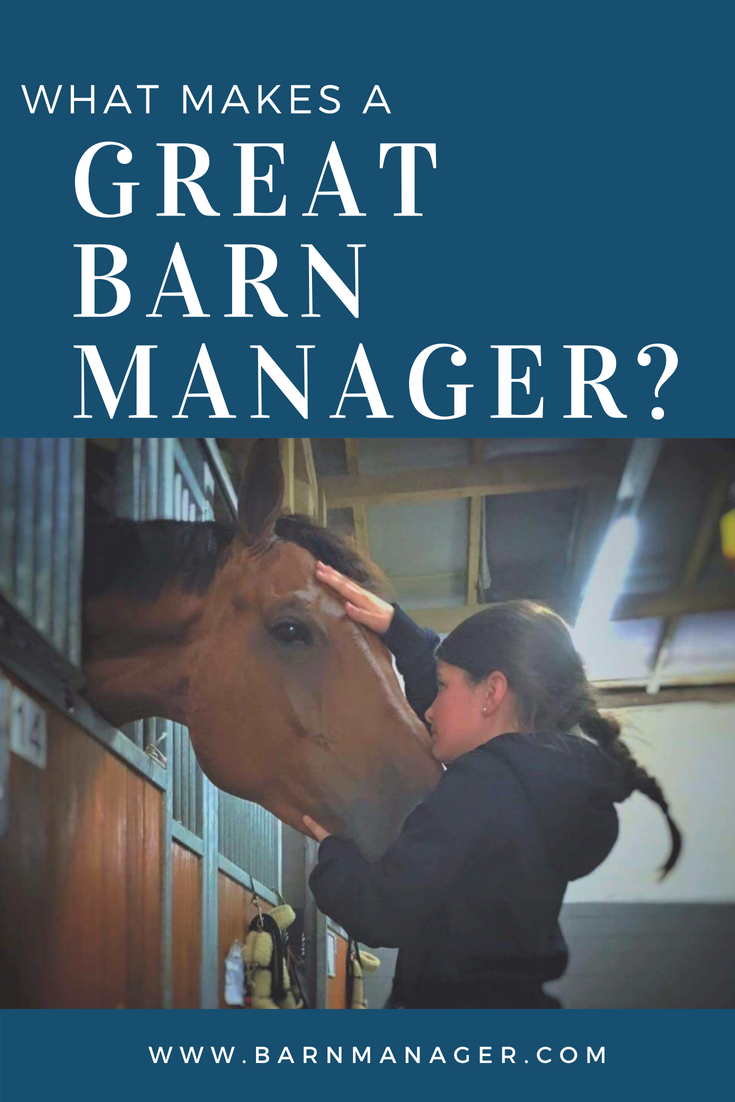 What Makes a Great Barn Manager?
"Behind every great barn is a great barn manager" – or at least, that's what we at BarnManager believe! But what does a barn manager do that makes the role so important? And what makes someone a great barn manager?
While those answers vary from discipline to discipline and program to program, we've found that no matter what kind of horses they're taking care of, a great barn manager is a great barn manager.
Managing Horses, Managing People
First and foremost, almost all barn managers' top priority is the proper care and maintenance of the horses they're responsible for. Depending on the barn, that can mean overseeing: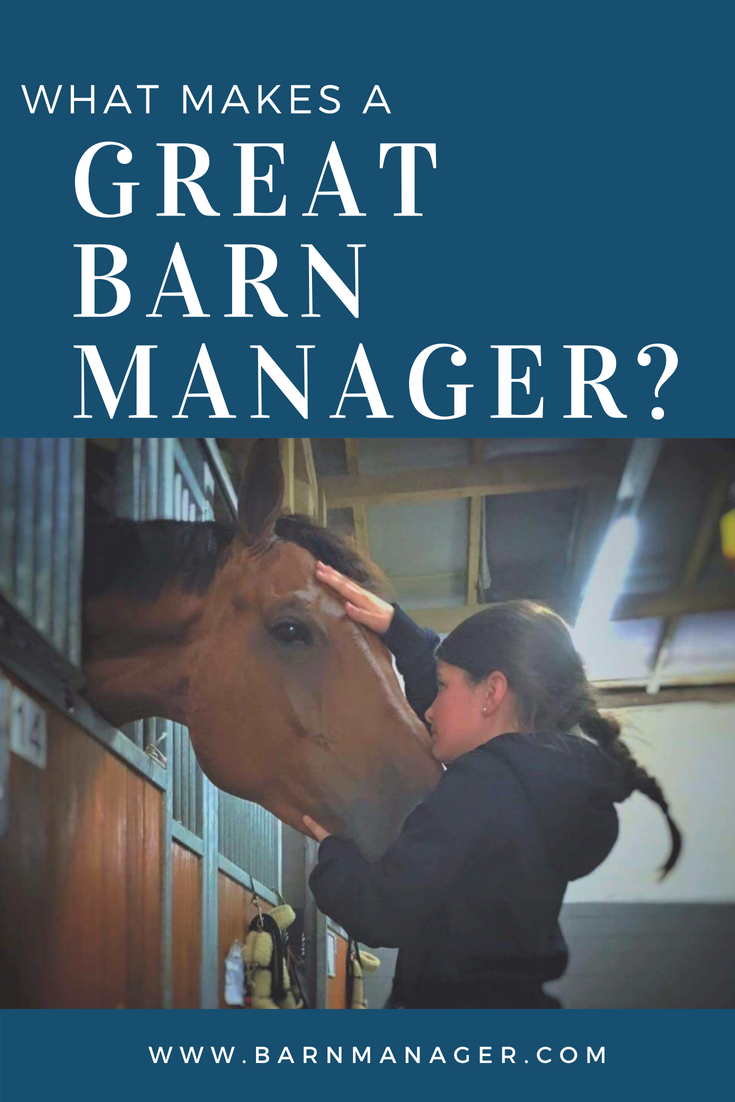 feeding, supplements, and all of the horses' nutritional needs and any medications
turn-out schedules
horses' exercise routines
the cleaning of stalls, as well as barn cleaning and maintenance
vet, farrier, and specialist appointments and scheduling
the ordering of supplies and feed
and more!
If the barn has a competitive show program, the manager is also likely in charge of all aspects of the horse show schedule, including arranging transportation for the horses, making packing lists, submitting horse show entries, ensuring the horses are up-to- date on health matters such as vaccinations required by show managers, and organizing the necessary veterinary paperwork and/or passports.
The horse care aspects of the job can themselves fill up a rather lengthy list, but the tasks of a typical barn manager don't stop there! In fact, for many barn managers, the management of people is as much, or even much more so, a part of the job as the management of horses.
Barn managers are often also in charge of the small business operations side of running the farm as well, including:
employee schedules and payroll
the hiring and training of new employees
accounts receivable and payable
lesson scheduling and coordinating.
What Makes a Great Barn Manager
With so many moving pieces and components involved with being a barn manager, strong organizational skills are extremely important, as are these three additional traits of a great barn manager:
Extensive horse knowledge – Since he or she is often the one overseeing each horse's daily care and feeding, it's important for the barn manager to have a solid understanding of equine nutrition, basic equine medical treatments, and all elements of daily horse care.
Great interpersonal skills – A barn manager is often the one interacting with both employees and clients on a daily basis, and therefore he or she needs to be an effective communicator with the ability to also listen to and work with others, and to deal with any conflict or problems should they arise. The attitude of the barn manager often really sets the tone for the barn environment – either positively or negatively.
Dedication – Barn management is not a 9-5 job. It can often mean long hours and 24/7 availability should a problem or emergency situation arise, and the horses in the program are likely never far out of the barn manager's mind even when he or she is away from the barn. Dedication to the job and to the horses is a key to not only success as a great barn manager, but also to true enjoyment of the job.
Thank You to Barn Managers!
Knowing just how much goes into the role, we at BarnManager are extremely thankful for all of the barn managers that we've had the privilege of working with!
Thankful for your barn manager and want to make his or her life a little bit easier? Or a barn manager yourself looking to make your life a little easier? Consider introducing
BarnManager! Our cloud-based software is designed to streamline organization, keep records all in one place, and get barn managers out from behind the paperwork and
back into the barn with the horses they love. Signup for a free trial here!