When it comes to riding and keeping horses, accidents and injuries are not uncommon, and tragedy can sometimes strike. With a little bit of preparation andattention to safety however, you can make your barn a safer place to be for both horses and humans.
1.) Use breakaway crossties.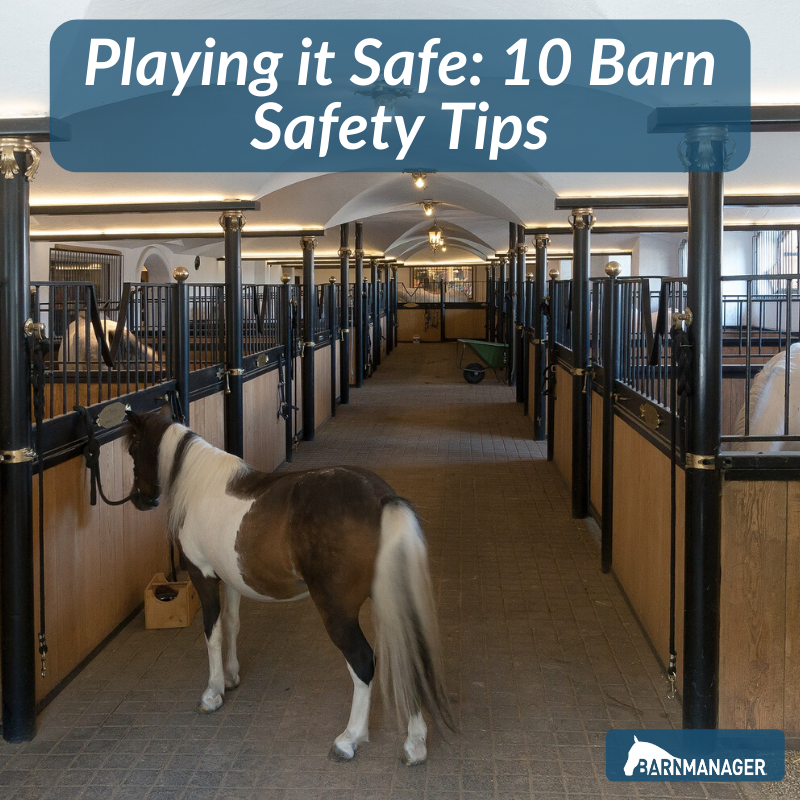 Crossties can be dangerous if a horse panics and isn't able to break the ties. Make sure that your crossties have safety snaps or easy-break ties. To create these easy break ties, run a loop of baling twine through a screw eye in the wall and attach the crossties to the baling twine rather than directly to the wall. This will allow the twine to snap, freeing the horse in the case of an emergency.
2.) Keep hay and shavings away from the main barn whenever possible.
While it may not be realistic for all barn setups, keeping hay and shavings in a separate, dry location away from the main barn area is a great way to reduce fire risks. ProEquineGrooms gives great advice on hay storage here, explaining that "Combustion can occur if the hay just right – sometimes too hot and too dry, or even or too hot and still moist inside!"
3.) Dust and remove cobwebs on a regular basis.
Much like hay and shavings, dust and cobwebs can act like kindling in the case of a barn fire. Routine dusting can prevent fire from spreading quickly should tragedy ever strike.
4.) Keep first aid kits on hand for both horses and humans.
Accidents inevitably happen, but having first aid kits on hand can help you reduce risks and address issues quickly. Not sure what to include in your equine first aid kit? Check out this thorough list from TheHorse.com!
5.) Have a landline phone at your barn.

Landline phones are becoming harder to come by, but for safety reasons, it's a good idea to maintain one at your barn. Cell service can often be disrupted, and in many barn locations it's spotty at best. In case of an emergency and in any weather, you want to be sure to have a reliable phone on hand.
6.) Check your electric.

Electricity is not something we often pay much attention to in the barn – until it isn't working or something goes wrong. To prevent electrical risks, make sure that all outlets and switches are recessed with protective covers to keep dust out. If you have conventional light bulbs or light strips, have cages over them for protection. If there are certain things that are always on or plugged in, like a refrigerator, be sure that they are plugged into a surge protector. Make sure that all wiring is covered by metal and not by PVC tubing, as small animals and birds can destroy the tubing and begin to chew on wires.
7.) Keep barn aisles clean and clear.

Rakes, pitchforks, tack, grooming boxes, or halters left out in the barn aisle way can easily be tripped over by humans or cause incident for horses. Be sure to clean up after yourself and keep your aisle way tidy to prevent injury or accident.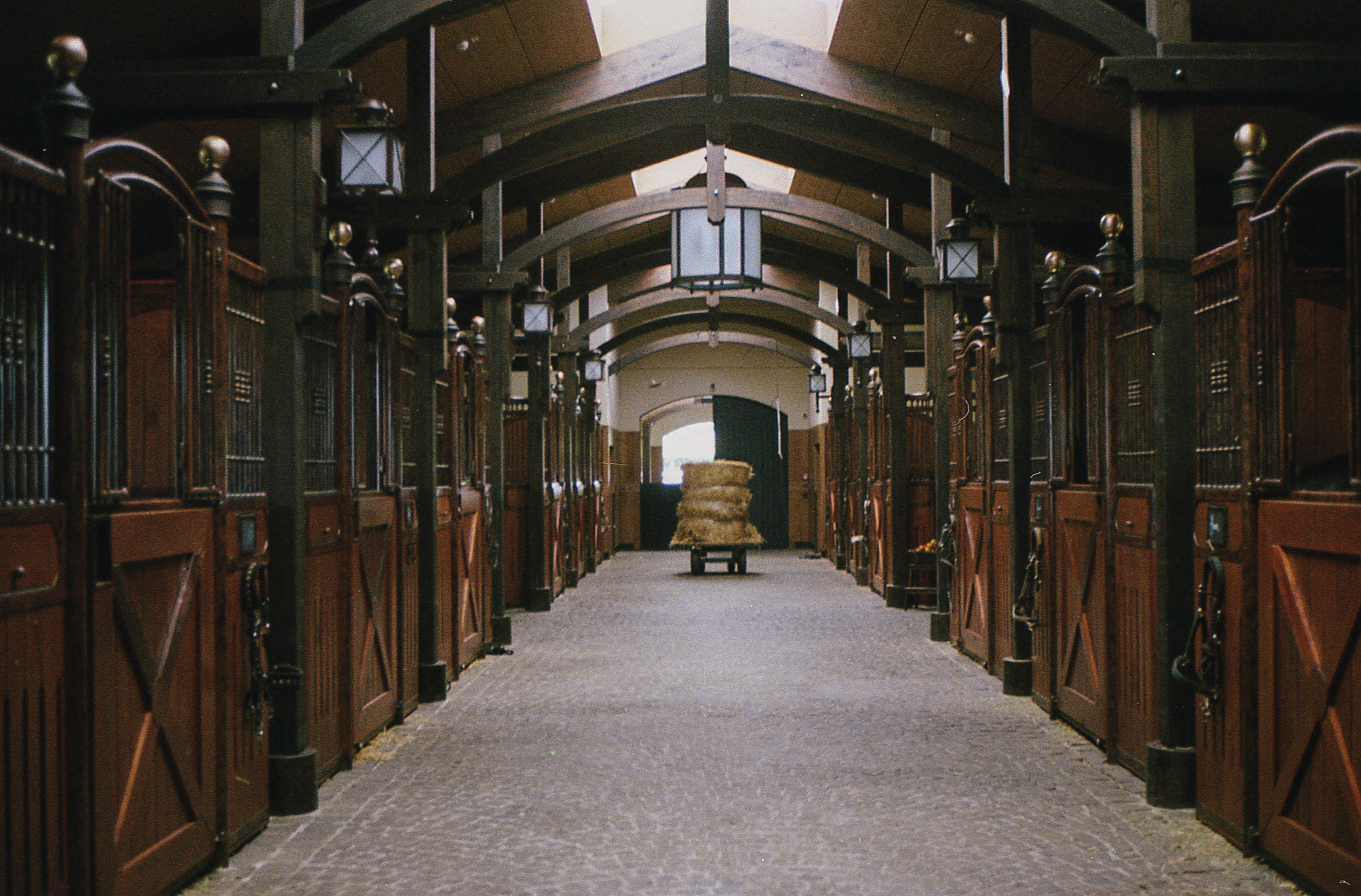 8.) Lock up any potentially hazardous materials including medications, fly sprays, and cleaning supplies.

Any such materials should be kept locked and out of access by children or pets who could wrongly use or swallow them.
9.) Make needed repairs as soon as you notice something amiss.

If you notice a loose fence board, a faulty latch, a protruding nail, or any other potential hazard, act on it quickly, rather than waiting for it to become a larger issue – even if the repair seems like something that could be overlooked for a time.
10.) Post barn rules, emergency contacts, and emergency instructions in a prominent location.

It can also be beneficial to go over emergency instructions and action plans with everyone in your barn.