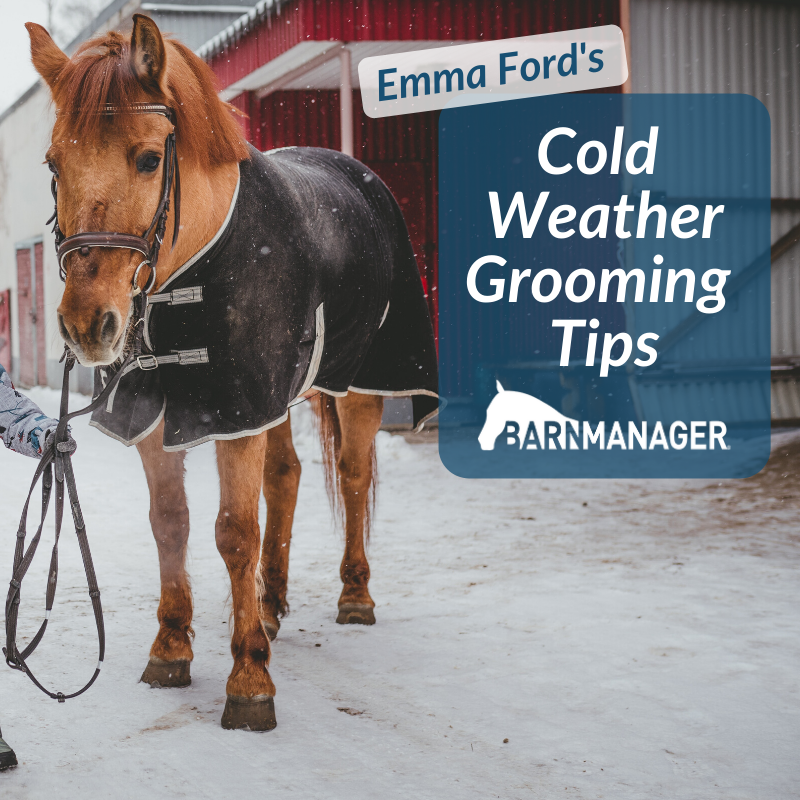 Emma Ford's Cold Weather Grooming Tips
Winter weather can prove difficult for horse's skin. Decreased daylight, mud, sweat, and blankets create various challenges for horses and riders during the colder months.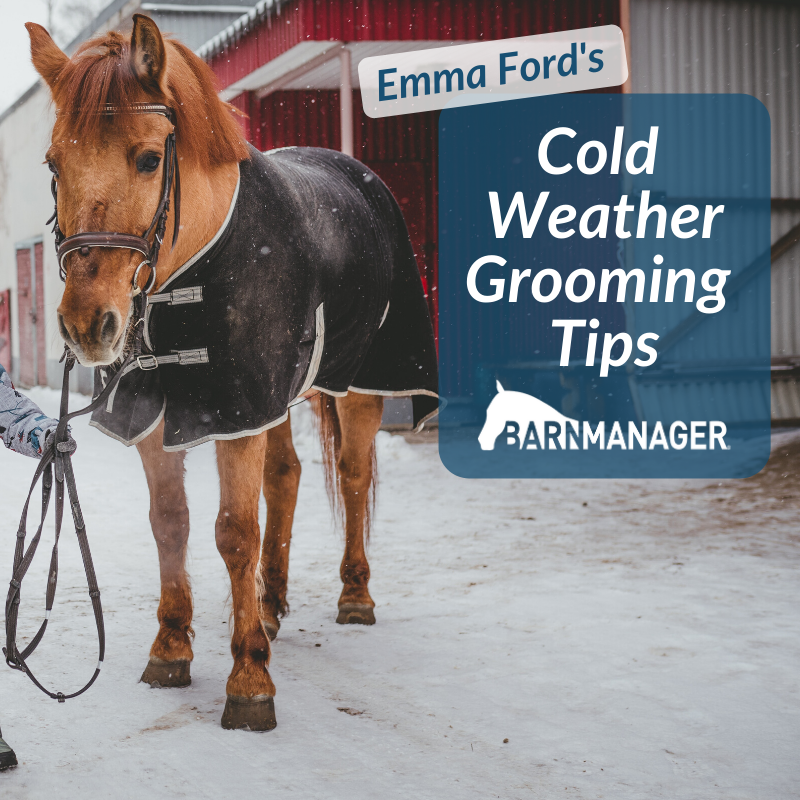 Event Clinics caught up with Emma Ford, head groom for Phillip Dutton Eventing and co-author of World Class Grooming for Horses for some ways to keep your equine partner's skin happy & healthy this season, and now Event Clinics and Emma are sharing their tips with us!
1.  Use witch hazel or rubbing alcohol to wipe down a damp horse after exercise. 
"These products are help to dry the area quicker but also clean off sweat and dirt. I use Witch Hazel, especially when I know the horse has dry, sensitive skin," says Emma.
#HelpfulHint: Use a spray bottle to apply to any sweaty areas after your horse is untacked, then rub down with a towel
2. Re-hydrate your horse's skin. 
If your horse gets extra sweaty after a challenging winter workout, sponge off any affected areas with a bucket of warm water mixed with one cup of Witch Hazel and a tablespoon of Shapley's #1 Light Oil.
#HelpfulHint: Emma tells EC, "This combination to help lift off dirt whilst adding a bit of oil back to the skin."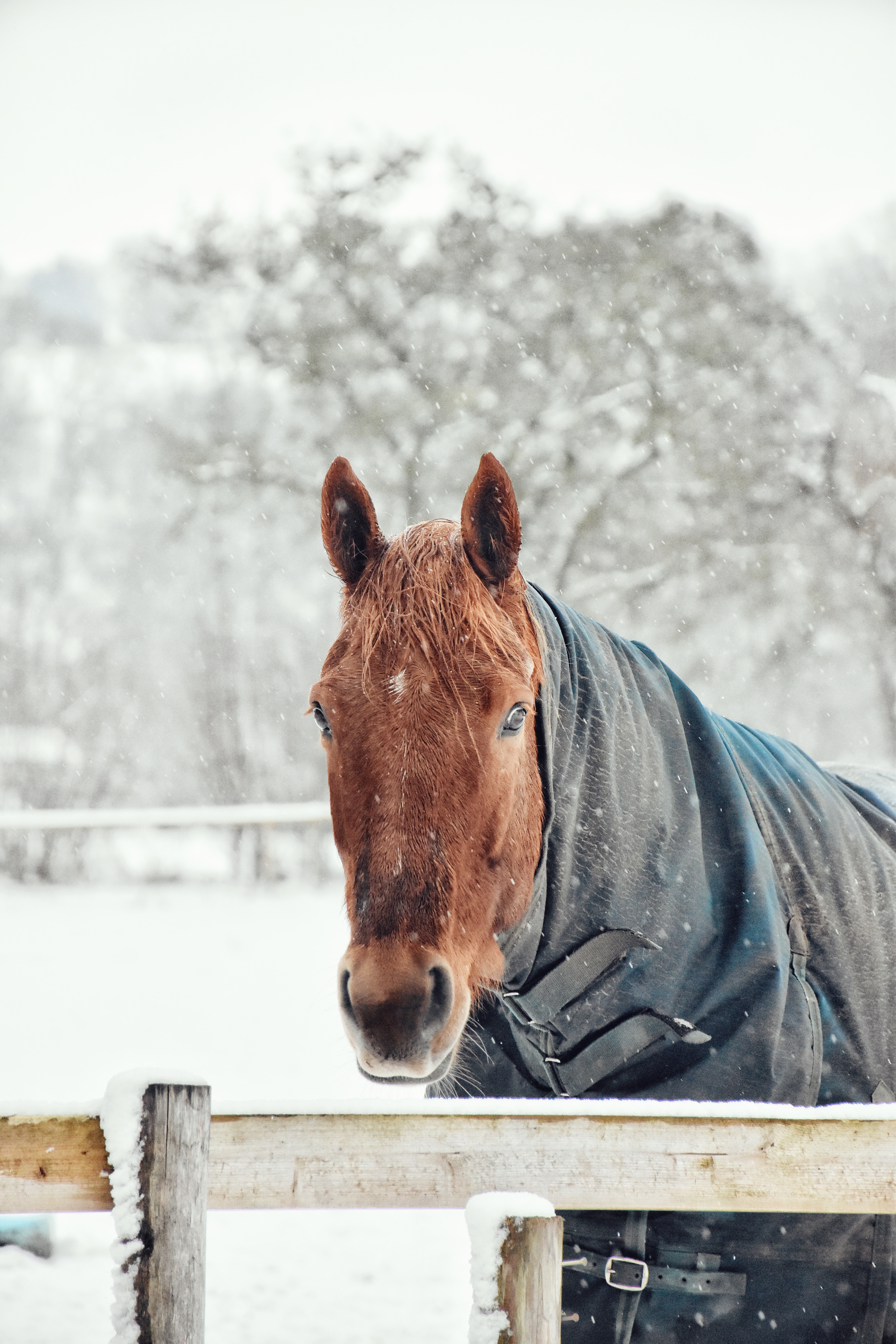 3.  Swap and layer coolers for a quick-dry effect. 
If possible have on hand an Irish Knit or Waffle Cooler as well as a Wool or Fleece Cooler.
After wiping/sponging your horse off; layer the coolers, using the Irish Knit as the bottom layer. This will create the wicking effect to help dry your horse quicker.
#HelpfulHint: Keep extra layers handy if at all possible. That way, if you see condensation on the top layer, you can swap that layer out to help your horse dry.
4. Only re-apply blankets to a properly cooled-out horse, 
Before you put on your regular blankets, whether stable or turn outs, make sure your horse is thoroughly cooled out.
Sweating under non-breathable blankets can result in a chill, and lead to sore, stiff muscles. Or, for those more susceptible horses, even illness. This can all be easily avoided by ensuring that your horse is sufficiently cool prior to blanketing.
#HelpfulHint: If he is dry but still warm, he could continue to heat up under less breathable layers resulting in sweating.
ABOUT EMMA FORD: Emma Ford has been Head Groom for Phillip Dutton Eventing for 15 years, ensuring top quality care for equine athletes both at home and at the world's most prestigious international competitions. In 2015, Ford published World Class Grooming for Horses alongside Professional Groom Cat Hill, who formerly managed Olympian and Five-Star Eventer Mara DePuy's program.