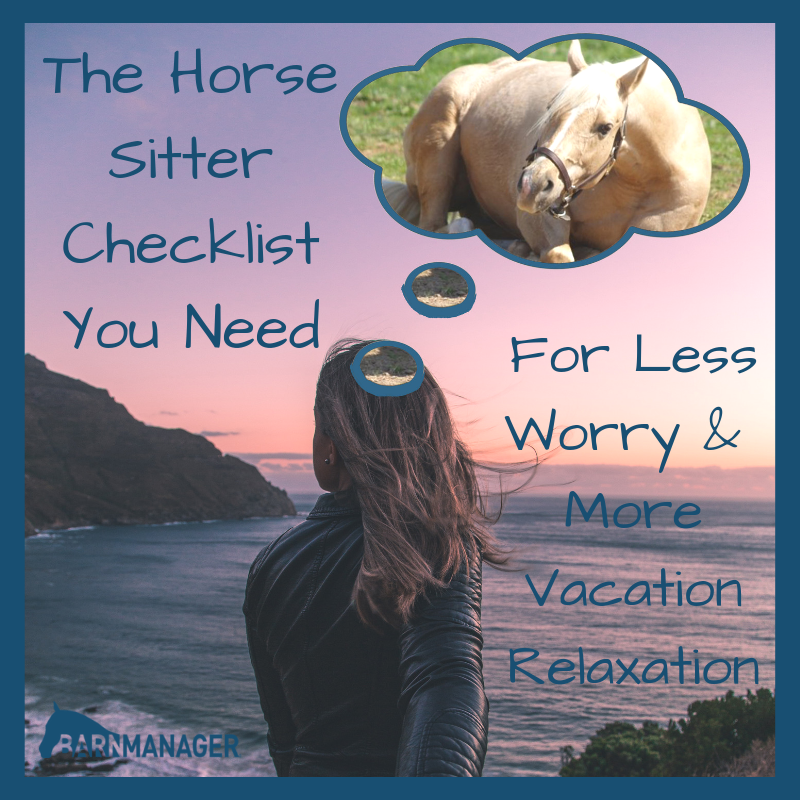 Liv's Tip of the Month – The Vacation Horse Sitter Checklist You Need!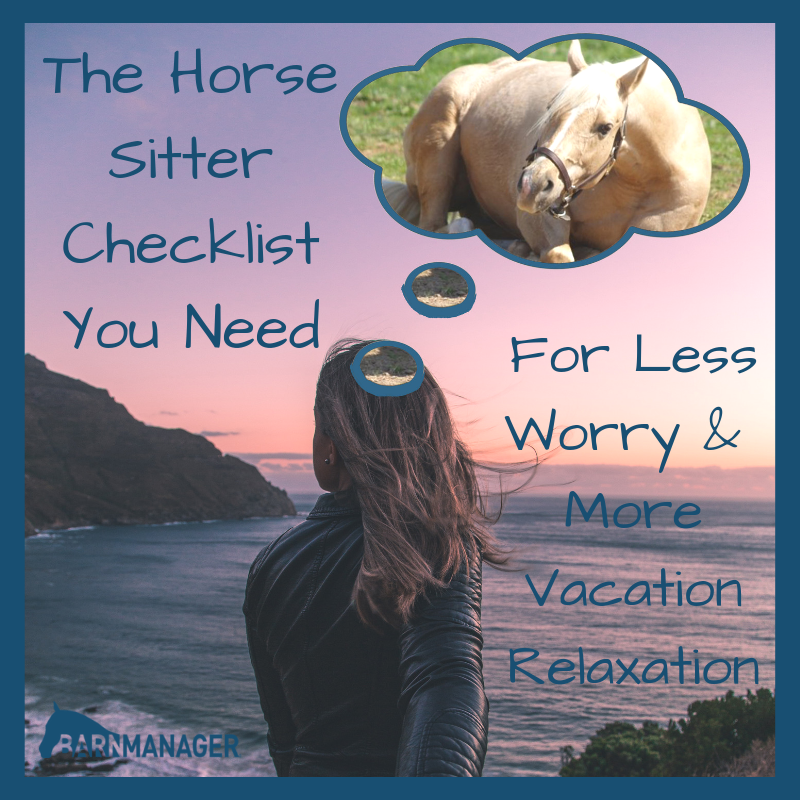 Liv Gude's advice on the information you should be leaving for your horse sitter! 
Your flights are booked; your bags are packed, and you've made arrangements with a trusted friend to look after your horses – but have you provided him or her with all of the information that may be needed?
Here's a checklist of the details that you may want to leave your horse sitter before you head out of town!
– Emergency contact phone numbers for you, someone else in town, the vet, and your farrier.
– Clear feeding and care instructions, including any details of your horses' daily routines.
– Your horses' vital signs including heart rate, temperature, and respirations.
– Your horses' particular ways of telling you that they don't feel well. Each horse has their own language.
– Your horses' medications and when and how to administer. Most horses have that one way, and one way only, they will take something.
– Any quirks that might put your horse sitter in danger – like his tickle spot that makes him kick out.
– A detailed plan of what to do in various emergencies, be it colic, hoof issues, not eating, acting weird, or lacerations and first aid. (Be sure to let your horse sitter know where the first aid kit is!)
– A plan if your horse needs a refill of food, fly spray, etc. Do you have an account at your local feed store where your sitter can just zip over or have you checked your current stock on everything that may be needed?
– Detailed information about what is safe and not safe for your horses to eat as a treat. We so often want our horses to be spoiled when we are away, but not spoiled with something they are allergic to.
– Instructions on how to handle your horse if he is acting like a fool, won't be caught, is pawing at the gate, you name it. If you are in the middle of training or un-training a behavior, you want your horse sitter to be able to reinforce the same actions.
Now that you've left behind the proper information, relax, and enjoy your vacation!
Liv Gude, a former international dressage groom for years, founded proequinegrooms.com as a way to unite grooms in the horse industry. The educational website also serves to entertain and inform horse owners across all disciplines about horse care, grooming, and health. Click here to check it out!