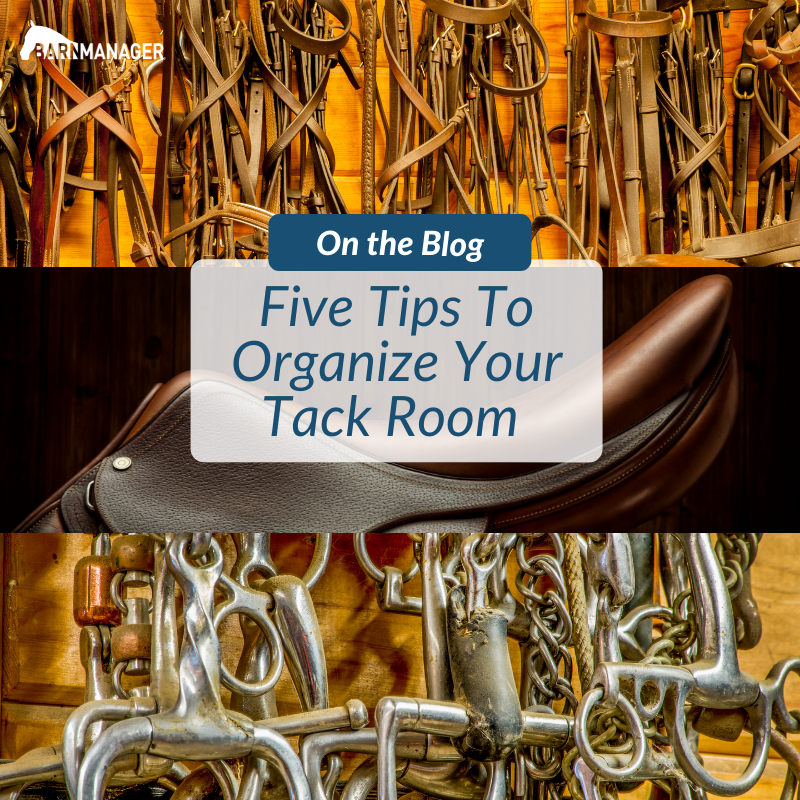 Five Tips To Organize Your Tack Room
A tack room can be a busy area where people are constantly in and out, looking for items, or socializing. For these reasons, keeping a tack room clean and organized is no easy task. Read about a few of BarnManager's favorite tips on how to keep this area neat throughout the day.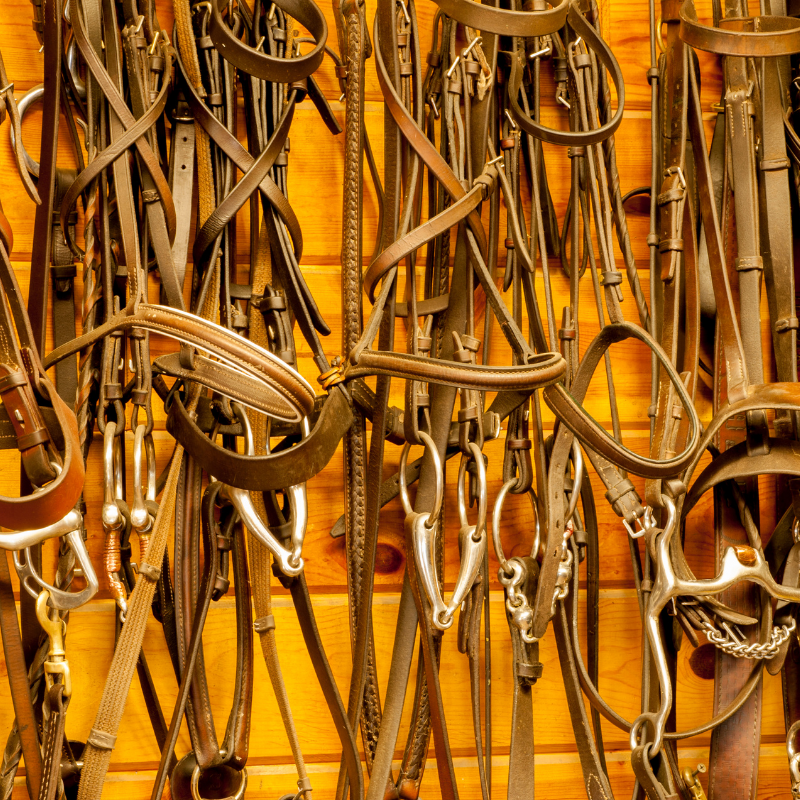 1. Sort Your Tack
The first step in organizing your tack room is to sort all of your equipment. Extra pieces of tack can pile up over time, so it is helpful to go through and decide what you actually need every once in a while. Make several piles for tack that you currently use, extra items you may need, leather that needs to get fixed, equipment that can be donated, and tack that has to be thrown away. During this cleanout, look for items that do not actually need to be there and are taking up useful space. This is the perfect time to take those things out and put them in their correct spot somewhere else.
While you are organizing your tack, you should take inventory of what you have. It is always nice to know how many extra sets of reins, stirrup leathers, or nosebands you have, especially if something breaks. Make a note of where you store the equipment, so it is easy to find when you need it. You can use BarnManager's list function to write down where the extra tack is kept and share it with all employees.
2. Create Sections
Depending on the size of your tack room and how many horses and clients you have, it is helpful to create different sections within the tack room. To do this, make sure you have a lot of extra hooks and bridle racks. If you attend a lot of horse shows, think about designating one wall for horse show bridles and a separate wall for schooling tack. This will make packing for a horse show very simple and help keep everything organized. Another option is to separate tack by client or horse. This gives each client their own spot, so it is easier to keep things neat and reduce confusion. Separating tack by client will also make it easier for all employees to easily understand which equipment goes with each horse and rider.
Create a separate spot for extra equipment so it does not accidentally get mixed in with the everyday tack. If your tack room does not have cabinets or storage spots, you may want to invest in a couple of drawers or bins where these items can go. Putting your extra tack away in storage containers will help keep the room looking less cluttered and make things easy to find. If possible, try to stay away from open shelving that can get disorganized and messy looking throughout the day.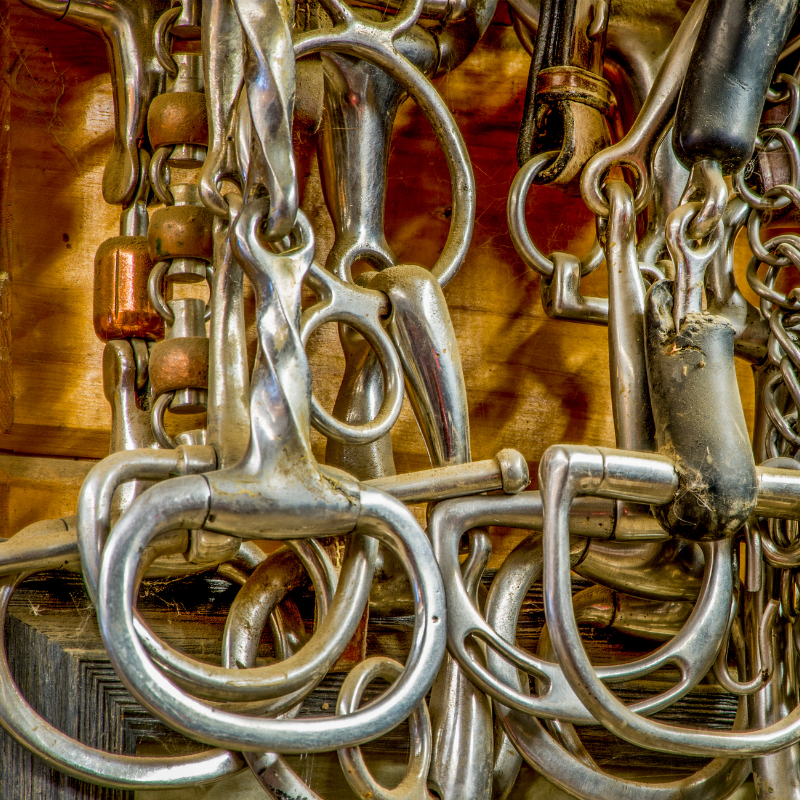 3. Organize Bits
Similar to leather tack, bit collections can also grow over the years. If you have extra bridle racks or hooks, consider keeping a few useful bits out so that you can quickly switch to them if needed. Organize the rest of your bits by type and then store them away in a tack trunk or cabinet. Large metal binder rings can be used to keep bits of the same style all together so when you are looking for a certain type it is easy to find. If you are keeping your bits in a cabinet, it may be helpful to create hooks or sections to separate the bits.
4. Give Everything a Home
One of the most important steps to ensure that everything is returned properly and stays organized is to give all items a home. While it may be easy to keep the tack organized, make sure smaller items like saddle pads, bandages, veterinary creams, and any other supplies have a specific spot where they are stored as well. Creating a system like this will help keep things from getting left in random places or piling up in a certain spot throughout the day, especially if there are multiple people using the same supplies.
5. Label All Items
Once your equipment is in place, the final step is to label everything. This will give people a clear idea about where items are stored and help make sure that everything is returned properly. You can label bridles, saddles, bits, cabinets, and bins. Having all equipment labeled will also be beneficial when you have a new employee or client because they will immediately understand where all the supplies belong.
Organizing your tack room may seem like a daunting job, but it is worth it in the long run. A neat tack room can help make equipment easier to find while also keeping your barn looking orderly and tidy.
Have questions about utilizing BarnManager or want to give it a try for yourself? Request a live demo here!