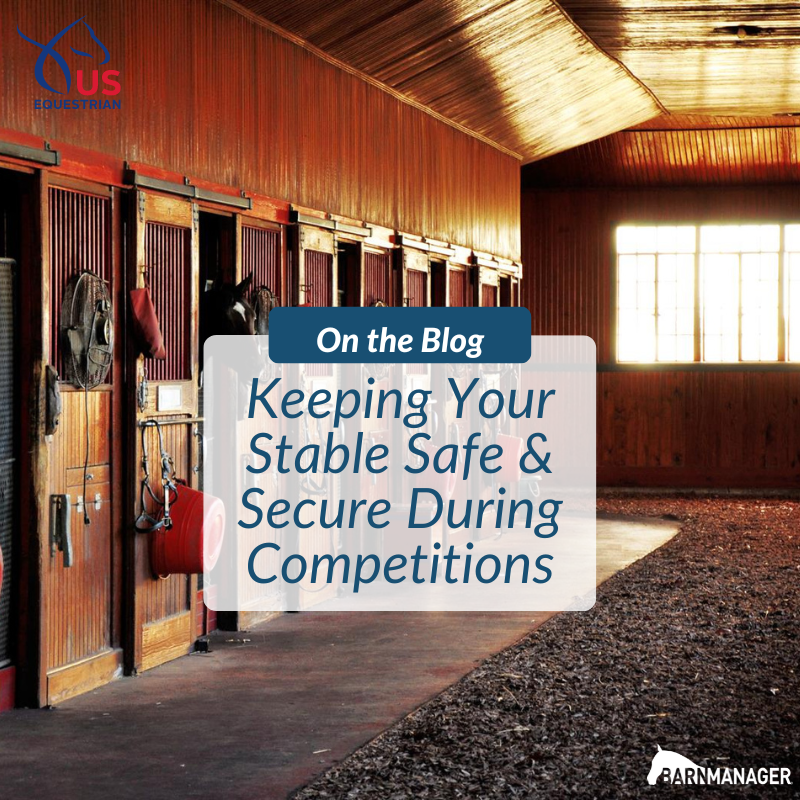 Keeping Your Stable Safe & Secure During Competitions
by US Equestrian Communications Department
With show season moving into full swing in many parts of the country, it's important as a barn owner, stable manager, or exhibitor that you remain vigilant and prioritize safety and security in your stabling area, particularly at a competition. Unintended contamination, trespassing, and stealing are all behaviors or outcomes that can occur if your stables aren't protected and secure. We're providing a few tips and recommendations on how to ensure your stable and the horses in your care stay safe at a competition.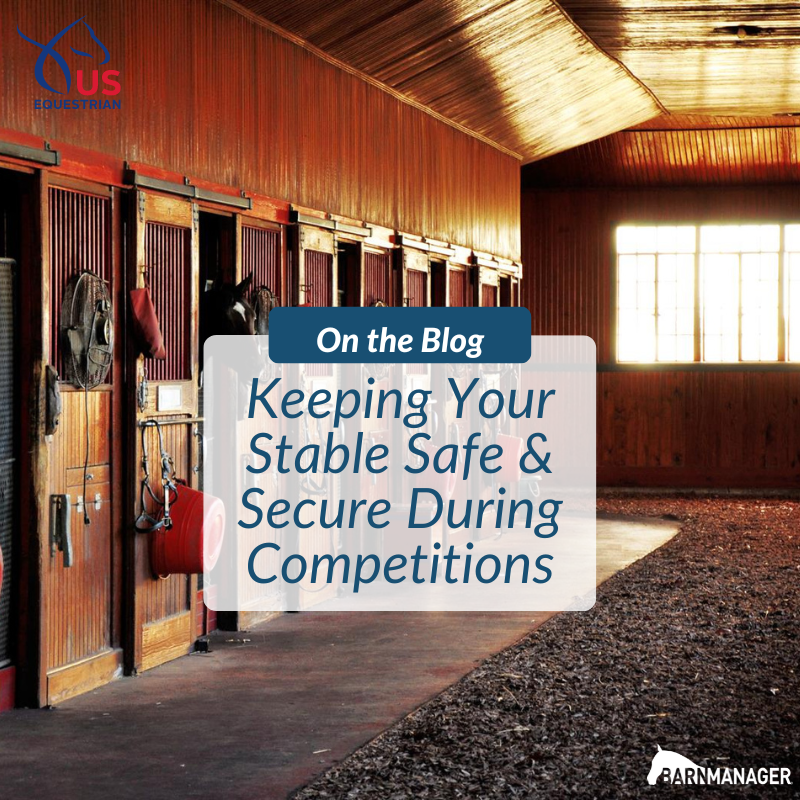 Tips & Recommendations
You are responsible for your stable and the horses in your care at a competition. Ensure that your staff and clients understand best security protocols and practices and are educated in keeping the stabling area safe and secure. Be conscious of how you are monitoring your stabling area, both during the day and after hours.

Safety and security measures should or can include stall and tack room cameras, locks on medicine cabinets, securing tack and equipment, and closing trunks when unattended–all simple ways of protecting your property and your horses.
Lock stable doors when they're not in use to prevent trespassing or unwanted access/entry by others.
Continue reading on US Equestrian.
Have questions about utilizing BarnManager or want to give it a try for yourself? Request a live demo here!