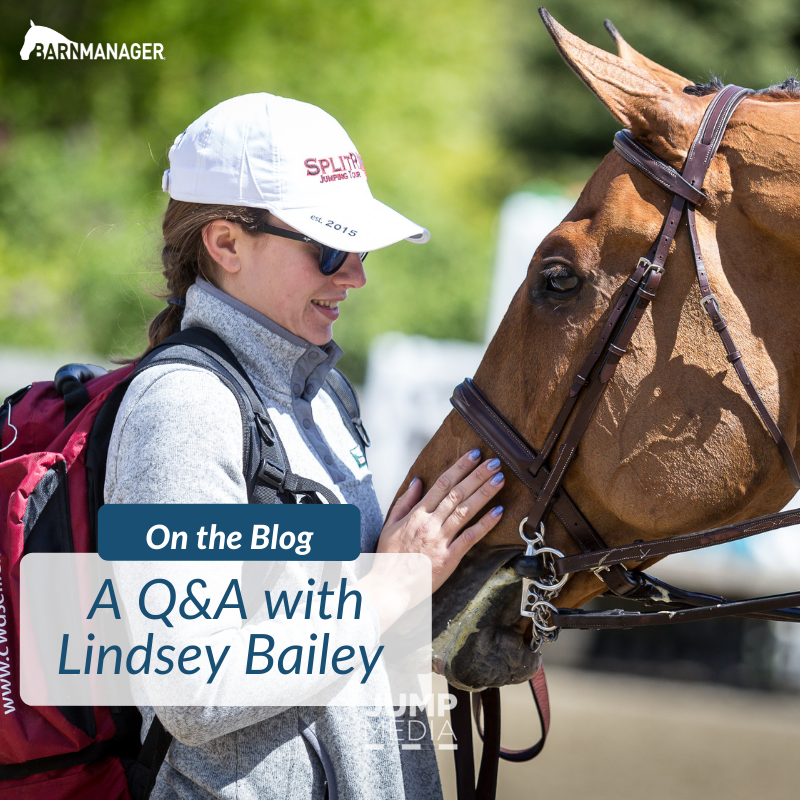 The BarnManager Q&A With: Lindsey Bailey
The BarnManager Q&A With:
Lindsey Bailey, Groom at Louisburg Farm, located in Wellington, FL, and Boston, MA
What are three things that are always in your ring bag?
I always have water, horse cookies, and a towel.
What is the most helpful habit that you practice at the barn?
Keep it simple and build a program with purpose. At the end of the day, they're horses and they need to be horses. This means letting them roll and be dirty or giving them opportunities to buck and shake their heads. I'm also a huge believer that a good feeding program, a great farrier, and a knowledgeable vet make grooming horses a simple and straightforward job.
How do you foster a great team environment in your business?
Always be willing to lend a hand and always be ready to learn something new.
What's your best tip or hack for grooming and horse care? Where did you learn it?
Listen to your horses and they'll tell you what they need. I've learned a lot about horses from my mom. She's an amazing horsewoman and has always been great at opening my eyes to how horses think and how their bodies work in a way that you really don't find in the show world. My sister and I grew up riding our ponies with halters and lead ropes in the fields they lived in and taking care of them ourselves. I had no idea having a groom was even an option. My mom is incredible, and she is constantly seeking out new knowledge. What I've learned and continue to learn from her has always been the foundation of my grooming.
What is your favorite equestrian competition and why?
I had the opportunity to groom at World Equestrian Center – Ocala a couple of times this season, and I don't think any other show really compares to it. The facility is designed intuitively, it is so easy to work out of, and the crowds are amazing. The atmosphere on Saturday nights is unreal.
If you were a horse, what would you be and why?
I would like to say I would be a laidback, super-chill quarter horse, but in reality, I'm probably more of a high-strung dressage horse that's a total perfectionist, and the grooms draw straws to take care of.
Have questions about utilizing BarnManager or want to give it a try for yourself? Request a live demo here!